There are many ways to run your business. You can create an internal department and hire software developers, QA engineers, UX/UI designers, brand experts, a project manager, and a business analyst. You can also save your time and money and turn to alternative models of business cooperation. For example, outsourcing services or freelance.
If we are talking about freelancing, there are many convenient job-posting platforms out there. These include Outsourcely, Freelancer.com, Fiverr, Peopleperhour, Witmart, Twago, and others. We will have a closer look at some of them. Keep reading if you want to find out about Toptal, Guru, UpWork, and LinkedIn.
When talking about outsourcing or delegating certain processes, we will be happy to provide you with our trained professionals. As a tech company with over 14 years of experience in this competitive industry, we provide top-tier services.
As stated by Statista, today, software application development, as well as maintenance, are the most often outsourced processes of all. And, to amaze you, it is worth mentioning that the global market size of outsourced services made 92,5 billion USD in 2021. When we think about this data, it's logical to assume that this cooperation model is indeed very effective. But more on that later in the article.
Hire a Software Developer: Best Regions & Countries to Outsource Your Project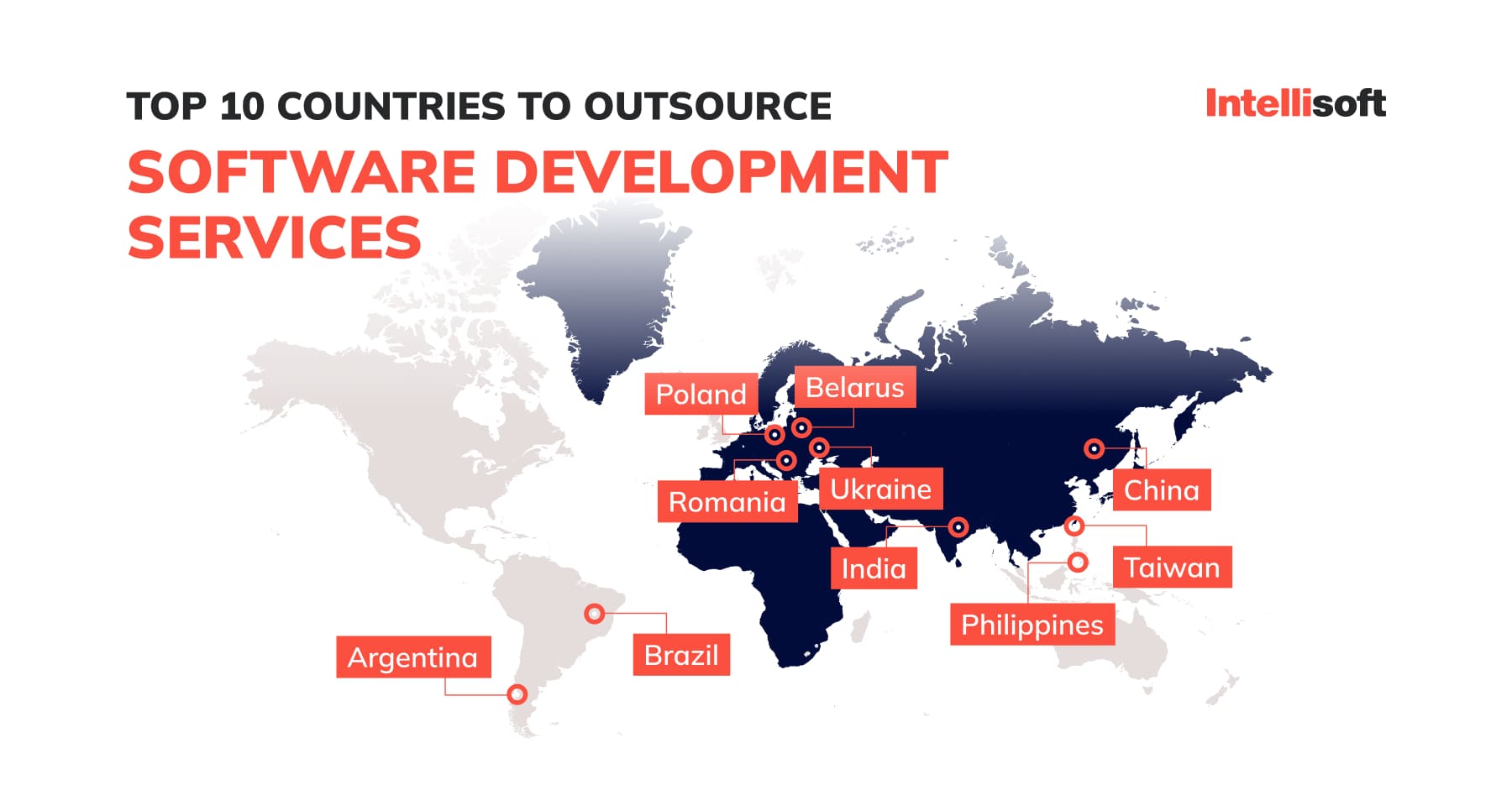 Asia
Asian countries have long been one of the most popular when it comes to outsourcing business processes. One of the most striking examples is the call centers of large international companies, primarily located in India, China, and other countries in the distant region.
The main advantage of outsourcing to Asian countries is the low wages. The main disadvantage is the relatively low quality of service when compared with such popular locations like Europe and the United States.
Europe
European countries are the most popular outsourcing destination for companies in wealthy European locations like Switzerland and the United States. In the European countries (Ukraine, Poland, and Russia), ambitious IT projects are created.
The main advantage of European countries over Asia is the impressive number of experienced software developers, QA engineers, UX/UI designers, and analysts. Another benefit is the time zone and the almost unnoticeable language barrier.
Hire a Software Engineer: Best Platforms for Headhunting Freelance Coders
Where can I hire a freelance software developer? Talking about job-posting services, what is the best place to hire a software engineer?
As stated by Forbes, an impressive 36% of the US workforce is made up of freelancers today. A flexible workforce contributes 1.4 trillion USD to the US economy every year, representing a great opportunity for a new world of work. But where do you look for suitable candidates? Placing an ad in a newspaper will not work in this environment.
Freelance communities have sprung up to support freelancers. These websites are platforms where you can find suitable freelancers with the technical skills and expertise you need for the project to be implemented.
Let's take a look at some of the world's most popular platforms and compare their benefits. Don't worry, our experts will take care of everything for you.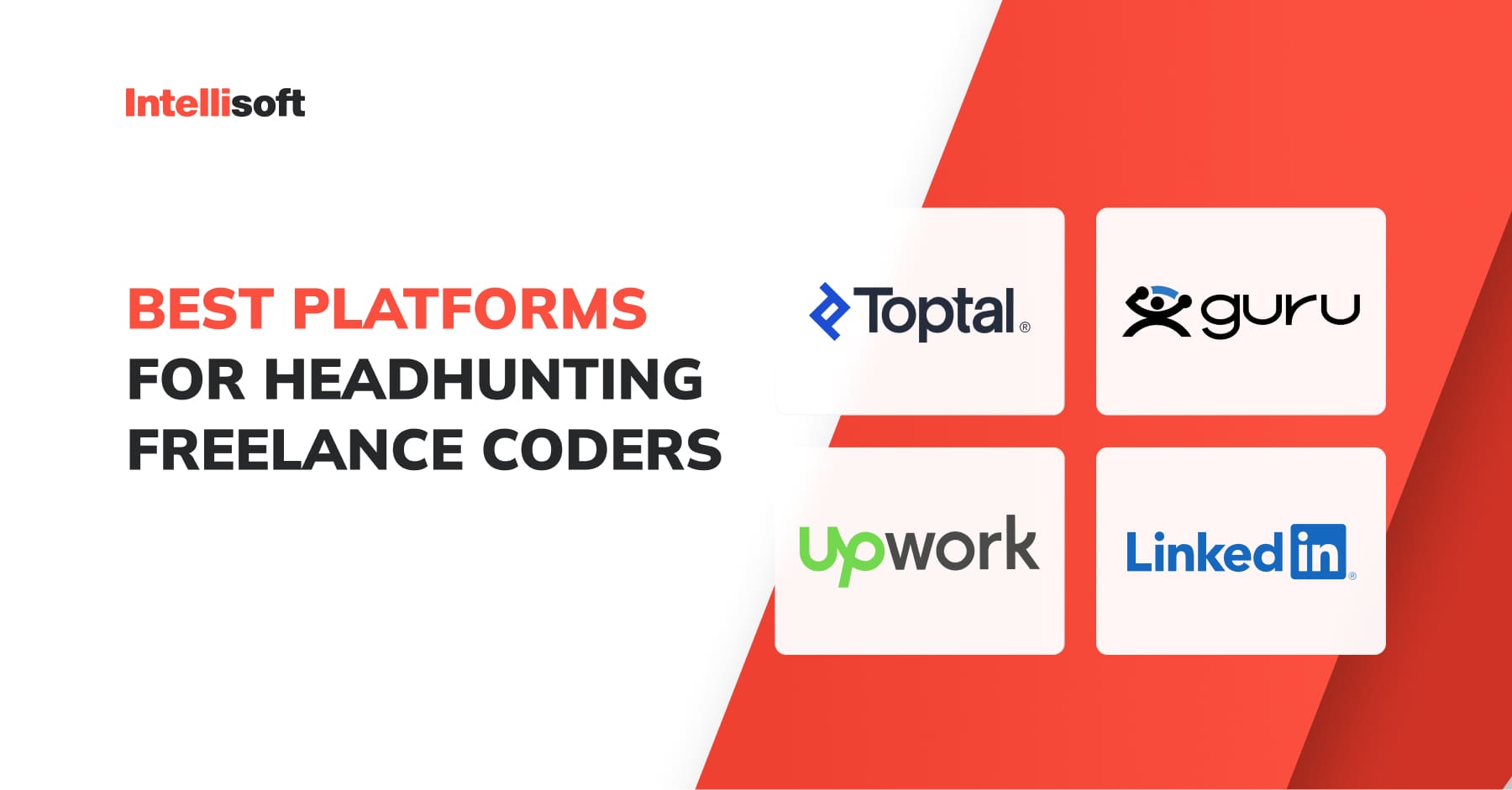 Toptal
Toptal prides itself on its intensive verification process, which is the site's biggest particularity. Only 3% of the best candidates are accepted. Toptal's clingy selection process includes a language and personality interview, an in-depth skill test, a sequential practical exam, and test projects through which applicants demonstrate their field knowledge and experience. Only 3% of the best candidates get the chance to place their professional portfolio on the popular site.
The most significant advantages of the service:
Toptal allows only the best freelancers to join the community. If you are looking to hire the best of the best programmers, this is the place to search for suitable candidates.
Toptal boasts a 95% success rate. About 90% of clients hire the first candidate suggested by the service.
Guru
Guru is a famous global network of over 3 million job-seeking freelancers. About 50% of them are listed in web and mobile development. If you are looking for a skilled engineer, you can browse the extensive coders' database. Everything is handled through the platform, including communications, agreements, milestones, tasks, and document exchange.
The most significant advantages of the service:
Guru is perfect for small and medium-sized businesses needing programmers for a one-time project. For example, for IoT, website, or application development.
Guru provides detailed information on the cost of services, field knowledge and experience, and reputation. Some candidates are a little expensive for rather small businesses, but you will find the perfect coder for sure if you take your time.
UpWork
Remember Elance and oDesk, the online job-posting services? In 2015, they both joined forces. UpWork is the largest freelance service on the web today. The sheer number of talent available means you can find quality work at a competitive price. As with other popular freelance sites, you can post an open vacancy or browse the large candidate database. All communication, checkpoints, and time tracking can all be done using the UpWork platform.
The main benefits of the platform:
More than 15 million users – open-to-work freelancers and employers.
More than 9 million tasks closed monthly on the freelance exchange.
Every freelancer has about 3-5 projects every month.
Average rates on UpWork make about 24-29 USD per hour.
LinkedIn
LinkedIn is a popular social network designed for business communication, which is focused on finding employees and vacancies. Right now, there are more than 645 million registered users on this social network from different parts of the world.
It's main functions are as follows:
Making acquaintances, communicating with colleagues and other users, chatting with HR managers – simply said, expanding your social network.
Tracking news according to your interests.
Posting information about upcoming professional events, business travel, and other professional content.
Obtaining confirmation of your professional skills by colleagues.
Setting up a profile to indicate your career path, professional achievements, and more.
Generating a professional resume based on your profile.
The main advantages of the platform for employers:
Detailed analytics of the salary level of certain IT specialists. LinkedIn launched its own service called LinkedIn Salaries, available for US users.
Detailed information about the potential employee. You get to see their professional career path and achievements, as well as skills and education.
The contingent. LinkedIn has a large multi-ethnic community of users – candidates can be found everywhere in the world.
Relocation offers. Since this social network has a multinational community, it naturally contains vacancies that provide for relocation.
Why Should You Outsource Your Project?
Outsourced programmers or whole dedicated teams help implement technological solutions and noticeably speed up the implementation of complex IT projects at a lower cost. When the need arises to develop a website or application, small, mid-sized, and even large organizations are less likely to create internal IT teams. Despite all the risks that come with delegating business processes to independent outsource programmers, business leaders think that building in-house IT teams might take up too much time and resources. And they are right.
Outsourcing is the process of hiring a single external contractor (a developer, QA engineer, or a UX/UI designer, for example) or a dedicated team to cover certain processes. It means you do not have to create an internal IT team for your future project. Outsourcing is both convenient and very cost-effective. You can hire specialists with the necessary knowledge and experience from any part of the world.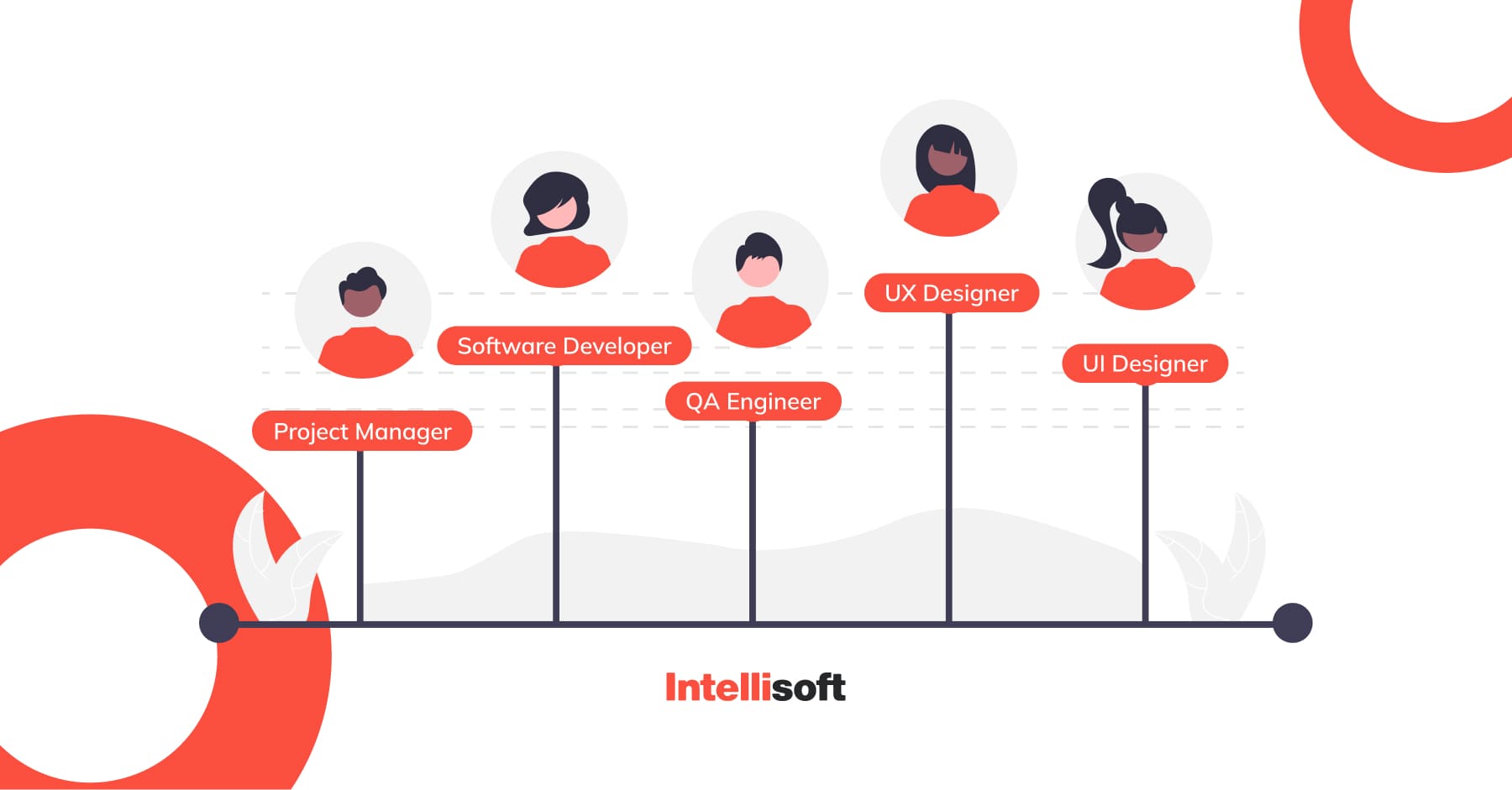 The Pros of Delegating Software Development to Contractors
The main advantage of outsourcing services is major cost optimization. The demand for skilled IT professionals creates a crazy competition that's difficult even for international organizations to withstand. Outsourcing services offer the perfect solution. When working with programmers from locations like Ukraine, you access a large talent pool.
Outsourcing is time-saving. By delegating business processes, business leaders focus on the main business goals instead of wasting time headhunting and interviewing candidates.
Other benefits worth mentioning:
Outsourcing providers usually work as a well-coordinated mechanism. Thus, every little detail is taken care of.
Outsourcing companies often carry out full-cycle development. That means you don't have to waste time searching for QA engineers, UI/UX designers, and a project manager to complement your team.
Product support is often part of the terms of cooperation. In this way, you make sure everything runs smoothly after the launch.
You access field expertise. The most attractive solutions are built by teams, within which each member brings valuable field knowledge and expertise.
The Cons of Transferring Your Project
How much does it cost to hire a software engineer from a distant country like Ukraine? Isn't it much cheaper than creating an internal IT team? Recruiting a software engineer from Ukraine is more affordable than maintaining an in-house IT team. Still, remember that freelance employees are the cheapest option of all.
What is another downside to consider when you do hire software engineers from popular outsourcing destinations like Ukraine? The project might take more time than you would like. When there's a team of specialists involved in the implementation of a complex project, everyone's work depends on the work of his teammates. But still, it is the quality of the created product that matters.
Why Should You Hire Freelance Programmers to Do Software Development?
A freelancer is a self-employed specialist who provides different services and earns his money on a project-by-project basis. A freelancer can sometimes perform several different tasks at the same time. It means you don't need to hire a whole team to complete a project. This way, you save a lot of money.
The main benefit of working with a freelancer is the low cost, of course. Since freelancers often perform the work of several internal employees, you have to pay one person instead of a team of specialists.
How We Can Help
Have you already weighed the pros and cons of each cooperation model and decided to hire outsourced programmers? Have you realized delegating certain processes might save you time and money so that you can focus on your company's goals? Let's collaborate! Reach out to us to get a completely free consultation.
At IntelliSoft, we offer three different cooperation options you can choose from. These include outstaffing, staff augmentation, and dedicated teams.