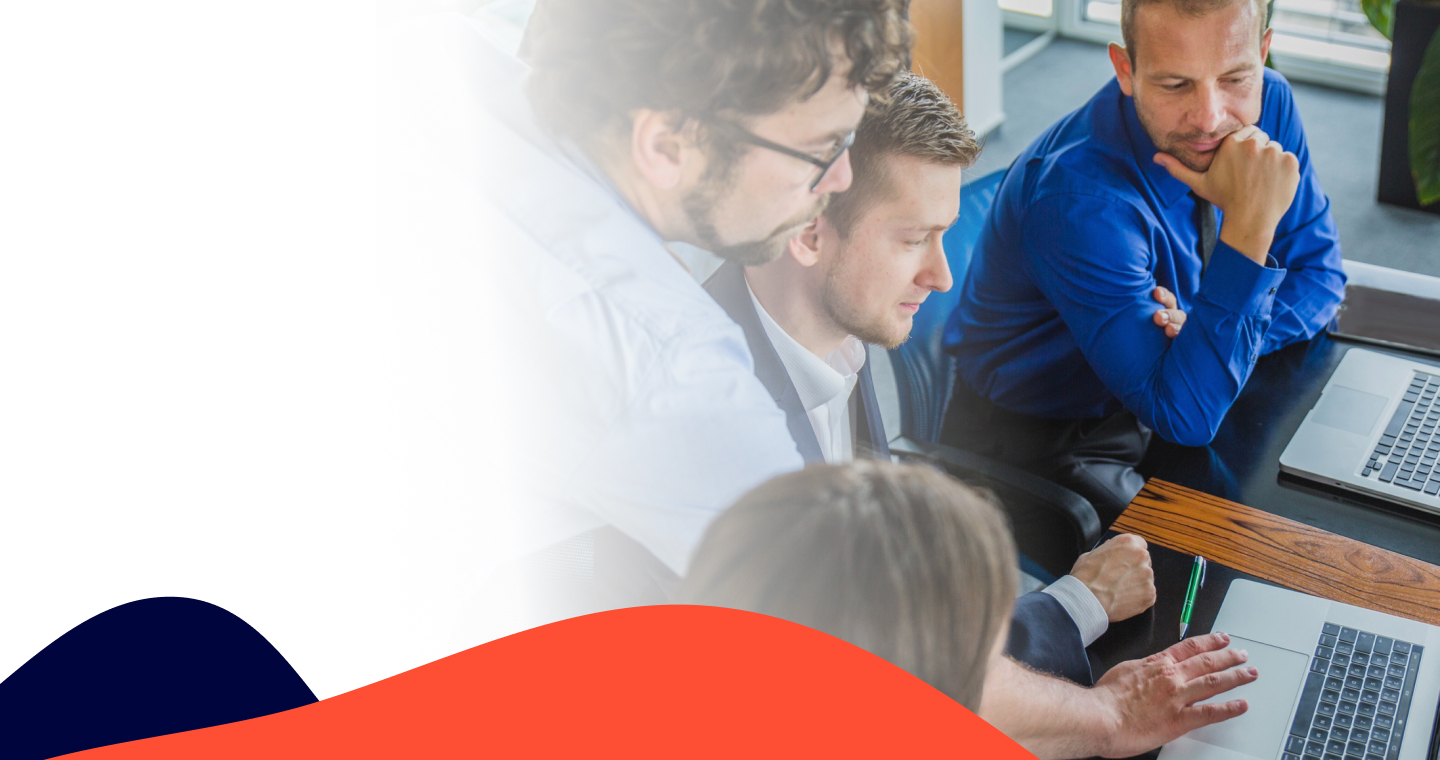 Technology scouting is crucial for companies seeking to innovate and stay competitive. It involves searching for external technologies and solutions to integrate into the company's operations and products. You can accelerate innovation and achieve better results by leveraging scientific expertise and product development capabilities.
Hire Us For Technology Scouting
Unlock Your Potential With Tech Scouting And Open Innovation Servies










What We Offer
At IntelliSoft, we offer various services to help clients with technology scouting and open innovation. Our team provides consultancy services to guide companies on their innovation journey and technology scouting services to identify relevant technologies and solutions.
Technology & Supplier Scouting
IntelliSoft recognizes the importance of commercially viable or nearly commercialized technologies that meet regulatory compliance requirements in different regions. Our clients help us identify technologies that align with their existing models and select partners based on unbiased analysis.
Technology Landscape and Trend Analysis
Our company is highly skilled in identifying emerging technology trends and pinpointing industry pain points and customer challenges. We can present a comprehensive overview of the technology landscape, ranging from a high-level view to a more in-depth analysis of narrow focus areas, allowing us to uncover hidden opportunities that may not be immediately apparent.
Competitor Assessment and Tracking
Instead of focusing solely on the well-known competitors, we broaden our perspective to include budding competitors, including companies entering your domain from other industries and developing alternative technologies/products. We also consider start-ups that may possess technology that could be harmful if it falls into the hands of your direct competitors.
What Is Technology Scouting?
Technology scouting is a crucial activity undertaken by professionals in innovation, research, and development to identify technologies outside their company. It is a critical component of the open innovation strategy, where R&D professionals seek external technical opportunities.
The process of technology scouting involves identifying, locating, and evaluating existing or emerging technologies, products, services, and trends.
Technology scouting leverages the expertise of S&T staff, subject matter experts (SMEs), networks, databases, and other tools to search academia, labs, government sources, private industry, and international activity, allowing for the collection of information on commercial-off-the-shelf (COTS) and government-off-the-shelf (GOTS) products, prototypes, R&D activities, and partnership opportunities. Technology scouting utilizes a refined, iterative process for quick and effective reporting, providing summary reports to support program planning and inform, build, or adapt decisions.
Who Needs To Scout Technology
Technology scouting benefits any organization that wants to stay competitive and innovative in today's fast-changing business environment. Here are some examples of organizations that may benefit from technology scouting:
When Do You Need Tech Scouting?
IT companies may need technology scouting for several reasons, including:
Keeping up with emerging technologies
The technology landscape constantly evolves, and IT companies must stay on top of new developments to remain competitive. Technology scouting can help IT companies identify emerging technologies that can be incorporated into their products or services to stay ahead of the competition.
How Does Scouting Innovation Work?
The technology scouting process typically involves several stages depending on the organization's needs and goals.
Involves identifying the specific areas where the organization needs to innovate or improve and defining the goals and objectives of the technology scouting process.
Potential technologies or solutions are identified based on their relevance to the organization's needs and goals, which may involve reviewing academic publications, attending conferences, or conducting market research.
The potential technologies or solutions are evaluated based on their technical feasibility, potential impact, and alignment with the organization's strategic goals, which may involve engaging with external partners, such as start-ups or research institutions.
Involves conducting a more detailed evaluation of the potential technologies or solutions, including assessing the intellectual property landscape, evaluating the technical risks and opportunities, and analyzing the potential costs and benefits.
A prototype or proof-of-concept is developed and tested to determine its effectiveness and feasibility in a real-world setting. This results in collaborating with external partners or conducting internal testing.
Once the potential technology or solution has been tested and validated, it is integrated into the organization's operations or product offerings leading to further development, manufacturing, or distribution.
Technology Scouting Team Composition
Technology scouting typically involves a cross-functional team of individuals with different skills and expertise. The team members may include:
What Is Open Innovation?
The concept of open innovation proposes that companies can gain a competitive advantage by leveraging both internal and external ideas and exploring new avenues for technological advancement. This approach involves forming partnerships with other companies, small and medium-sized enterprises (SMEs), R&D facilities, start-up firms, individual inventors, public or private universities, research institutes, and external suppliers, commonly referred to as technology scouts.
Companies may need to engage in licensing activities and strategic alliances with technology scouts to implement an open innovation strategy. However, identifying the right technology scouts can be challenging and time-consuming, requiring significant effort and resources.
Nevertheless, the benefits of open innovation can be significant. By collaborating with external partners and sharing knowledge, companies can tap into a broader pool of ideas and expertise, accelerate innovation, and gain a competitive edge in their respective industries.
We Provide Open Innovations Services To Various Businesses
We specialize in building custom MVPs for various types of businesses. Our team understands the differences in MVP development services required for start-ups, small and medium-sized businesses, and large enterprises. We deep dive into your business scope, internal politics, and IT requirements to build a product that adds value to end-users and provides high ROI for you.
When You Need Open Innovations?
You might need open innovation for various reasons, including:
Open innovation can help access external expertise and knowledge that they may need to gain in-house. By collaborating with external partners such as start-ups, research institutions, or other companies, IT companies can gain new insights, perspectives, and ideas to help them develop innovative solutions.
What Is Open Innovation Team Composition?
Here are some key roles that may be included in an open innovation team:
Business Development Manager
Identifies and establishes partnerships with external organizations, such as start-ups, research institutions, or other companies. The business development manager works closely with the innovation strategist to identify potential partners and negotiate partnerships that align<br /> with the organization's innovation goals.
Technology Scout
Responsible for identifying and evaluating emerging technologies or solutions that can be integrated into the organization's operations or products. The technology scout works closely with other team members to stay up-to-date with new developments in the technology landscape and identify opportunities for collaboration with external partners.
Open Innovation Project Manager
Responsible for managing open innovation projects from ideation to implementation. The project manager works closely with other team members to coordinate project activities, ensure that deadlines are met, and manage communication between internal and external stakeholders.
What Is The Difference Between Technology Scouting And Open Innovations?
Technology scouting and open innovation are related concepts, but they have some critical differences:
Technology scouting refers to identifying and evaluating new technologies or solutions to help an organization achieve its strategic goals. On the other hand, open innovation refers to a broader approach to innovation that involves collaborating with external partners to develop new products, services, or solutions.
Technology scouting focuses on identifying and evaluating specific technologies or solutions that can be integrated into an organization's operations or products. On the other hand, open innovation is more focused on developing new ideas or solutions through collaboration and co-creation with external partners.
While technology scouting may involve collaboration with external partners such as start-ups, research institutions, or suppliers, it tends to be more focused on evaluating and adapting existing technologies. On the other hand, open innovation emphasizes collaboration and co-creation with external partners throughout the innovation process.
Technology scouting aims to identify and adopt new technologies or solutions to help an organization achieve its strategic goals. Open innovation aims to develop new products, services, or solutions through collaboration and co-creation with external partners to create new value for customers or the market.
Reasons To Hire IntelliSoft For Tech Scouting And Open Innovations Services
With Project Discovery Phase services for product development, you can save money and attract more customers by creating a successful project vision, defining your goals, and identifying potential risks for your product launch.
Streamlined communication
IntelliSoft prioritizes clear and effective communication with its clients. They develop a communication plan that outlines daily, weekly, and monthly calls and meetings between clients and teams, which ensures that all stakeholders are well-informed about your business objectives and comprehensively understand them.
Top-notch project management
IntelliSoft has established a robust Project Management Office to prevent budget overruns and schedule delays and mitigate project risks. Their project managers take full responsibility for managing the scope, schedule, budget, and team to ensure the seamless delivery of your product.
Consistent delivery
IntelliSoft leverages a range of software development methodologies and techniques, such as Scrum, Scrumban, and the Scaled Agile Framework, depending on the size and type of the project. By adopting an agile and proactive approach, they can ensure the timely delivery of your project while minimizing the risk of emergency work, rework, and schedule delays.
Fast onboarding
IntelliSoft has a diverse client base from around the world, which has enabled them to develop expertise in facilitating effective communication and collaboration. Their team consists of highly proficient English speakers who actively work on improving their language skills, ensuring that differences in time zones, cultural backgrounds, and geographical locations are sufficient to deliver exceptional service.
Relevant data for grounded decisions
IntelliSoft conducts comprehensive business and market research to bring your business goals to fruition and develop an application with significant market appeal. Their findings enable them to create a list of features that cater to the requirements of your end users.
Download our portfolio with previous projects
The best proof of our work is the portfolio with our past projects. You can see what IntelliSoft's clients think about our cooperation. Check out projects for various industries.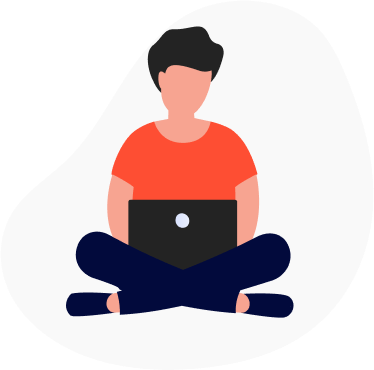 Related Services
IntelliSoft's range of related services is tailored to your business goals and delivered by vetted experts from our global talent network.
Frequently Asked Questions (FAQ)