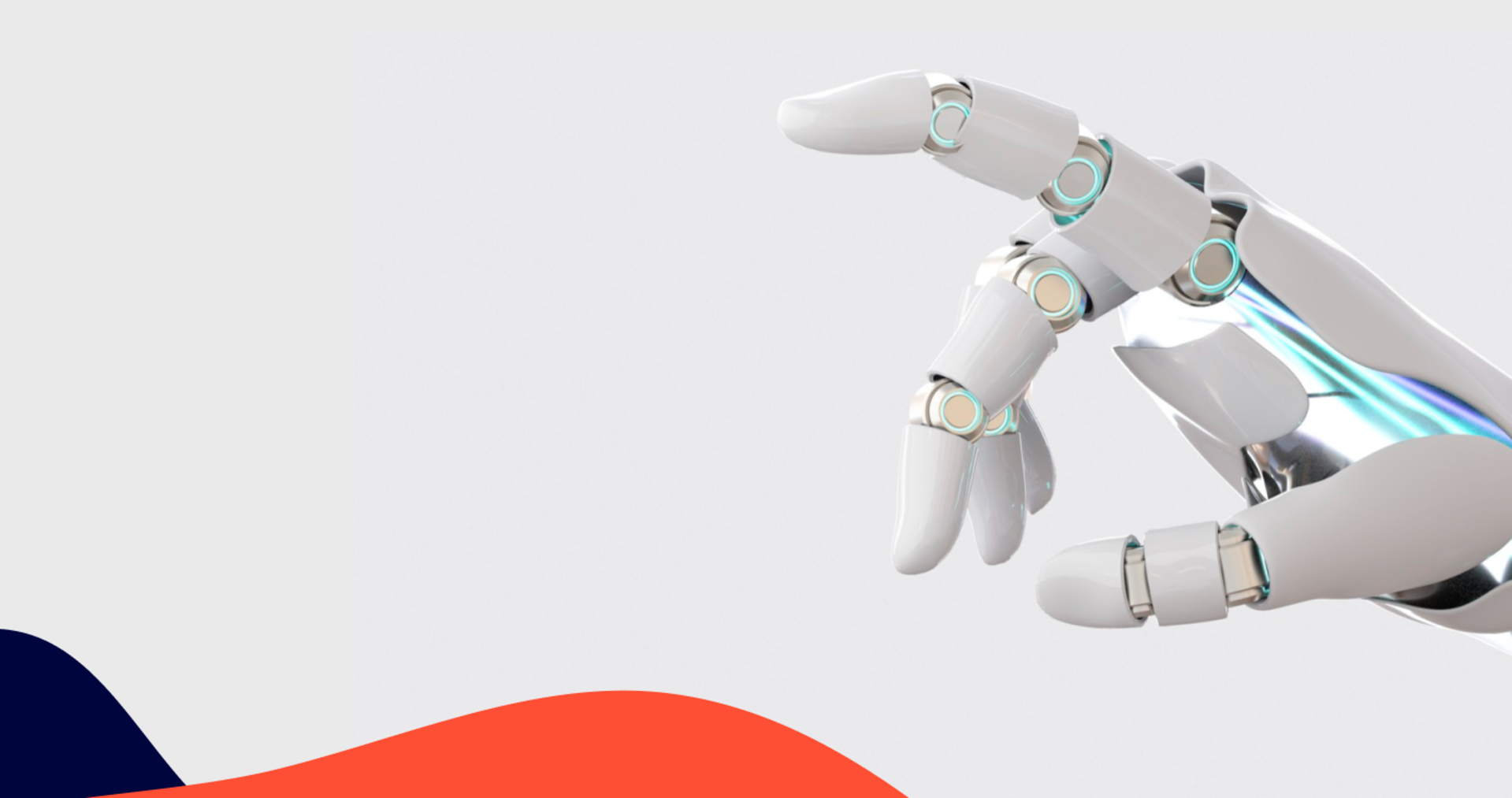 ML stands for machine learning. It is the study of computer algorithms that can upgrade automatically via experience and by the use of data. It is part of AI for many. AI, in its turn, stands for artificial intelligence. As experts from IntelliSoft realize the significance of these two technologies, we offer quality services to help you develop quality products using ML and AI. We consider all the latest trends to help our clients carry out their projects at the highest possible level. What we guarantee is customer convenience at scale. Our team applies only the most recent technologies and solutions. Thanks to our methods, our clients achieve their business goals way faster and hassle-free.
With IntelliSoft, ML is no longer a buzzword. It is rather a robust tool to address business challenges, optimize processes, and streamline client experience. ML tech and tools will probably bring additional 2.6 T dollars in marketing. That is just the tip of the iceberg! With us, you can unlock new opportunities in this field and boost your revenues significantly.
Machine Learning & Artificial Intelligence Development Services









The Logistics field is a rather complicated area. It implies an in-depth evaluation of different data types carried out by smart algorithms. The warehouse industry will benefit from working with IntelliSoft. Our machine learning development company assists with process optimization, route optimization, traffic management enhancements, etc.
Internet-of-Things stands for the billions of physical devices globally that are currently connected to the web, all gathering and sharing information. With the help of AI, IoT tools help evaluate pieces of data easier and quicker. The obtained results will help to make independent decisions. Artificial intelligence can assist with defining patterns in the data that smart devices transfer in the field of Internet-of-Things. The examples could be anything from vibration to air quality.
We are living in an epoch of digitalization. ML and AI are actively used to carry out more educational solutions. Technologies and tools that we use to boost your business growth and revenues include AI ML models for boosting tips, AI chatbots, forecasts of career paths, e-learning personalization, language processing, real-time data tracking, and more.
Companies involved in marketing need to deal with plenty of data, evaluation, and advertising techniques to capture customers' attention and increase retention rates. However, dealing with tons of info is not that easy. Our experts can fine-tune various data assessment tools to help you save time and money on your research and analysis. We apply ML in order to:
Provide valuable tips and tricks
Predict sales
Assess variety and options
The medical industry requires artificial intelligence for better performance and patient care. Best AI practices have a great impact on how hospitals function. With their help, it's possible to optimize costs and increase the quality of medical care. AI can completely change the way the entire system works. It is our goal to:
Enhance preventive medical care & treatment
Develop individual patient's plan
Collect, manage, store, and assess data
Define and evaluate different health patterns
Optimize bed management
Improve decision making
How Can We Help?
IntelliSoft assists with building highly-customized solutions using advanced ML & AI. Our goal is to help you integrate smart algorithms with picture & video analytics and emerging tech, including VR and AR. That is how we ensure delivery of utmost customer satisfaction and competitive advantage. We have several services to offer.
ML/DL Algorithm Development for IoT
IoT is the field that is all about dealing with data a lot. Related devices have to keep and analyze tons of data. It is necessary to track customer behaviors, analyze their preferences, and forecast issues to prevent them. Providing valuable insights is one of the primary goals of many IoT companies. Turn to IntelliSoft for our smart artificial intelligence machine learning algorithms and systems to optimize your business operations.
ML/AI Solutions for Internet of Cars & Robotics
Robotics & cars belong to the industry that requires ML and AI solutions for many reasons. Our team is here to offer effective prevention measures and solutions to help you avoid different problems. IntelliSoft can also assist you with building intelligent cockpits, autopilots, smart cameras, and robots. In addition, you can count on robotics artificial intelligence solutions. We develop all kinds of technologies of this type. Do you need a human-machine interface? We can do that. Are you looking for highly-interactive robots? Our team can develop that as well.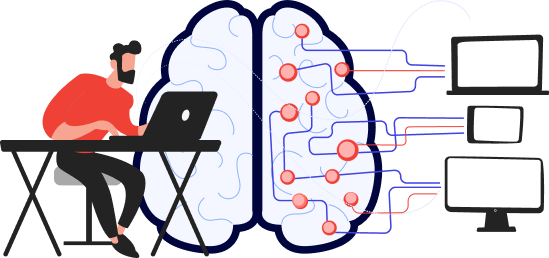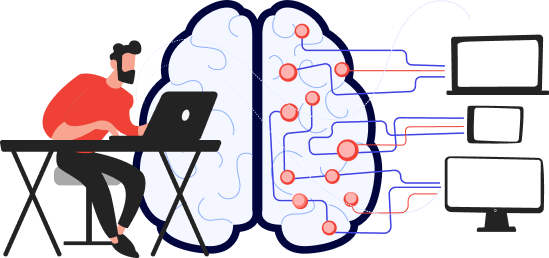 Autonomous Decision-Making
IntelliSoft forms and educates professionals to use different machine learning models that can detect patterns in sensor data. We usually integrate ML capabilities into a range of enterprise apps. Our solutions allow carrying out different tasks with almost no human involvement. Wish to transform your digital project ASAP? Then, you'll find the solution at our service.
WHAT DOES INTELLISOFT OFFER?
No matter what you expect to get in the end, you can discuss it with us, and we guarantee that our professionals won't disappoint you. There are mobile, web, and hybrid applications, and we are equally good at designing each type of software. Intellisoft applies both User-Centered Design and Design Thinking models. Our team takes accessibility and usability into account. That is how we meet the expectations of the most demanding clients. Here is what you can get from us:
Accurate analytical instruments
Artificial intelligence algorithms & solutions
Breakthrough business insights
Intelligent cybersecurity
Automated communication with customers
Natural language processing
Machine Learning Development Flow
Several stages of machine learning application development are known. They include:
Choice of dataset
Preparation of dataset
ML model design
Training
Operationalization phase
Every step is equally important in ML development flow. Thus, it is impossible to skip any of them. Every phase can either improve or damage the ML product in the end. Thus, it is better to delegate any tasks to a third party with corresponding experience if you are unsure about how to complete any of them.
At IntelliSoft, we have ML developers who are experts in engineering, math, statistics, and, of course, ML. Of course, certain challenges and risks exist, but our team is ready to help you overcome them.
Selecting a dataset is the primary stage. Training a machine learning model is not possible without a dataset. Development experts should first pick the best data based on their skills and experience. It is necessary to focus on diversity, number, and cleanliness.
This stage is vital at any stage of deep learning development. It may take a while to prepare a dataset. Problems vary from spelling/missing values to data relevance. In addition to in-depth knowledge, the experts will require some domain expertise to guarantee the top outcomes.
At this stage, it is essential to use insights from the prior step. After analyzing that data, it is possible to choose and create the proper machine learning model for solving the issue. It is great if the specialist has done something similar before. Having past experience in mind, they can come up with new features or improve the existing solutions. It may take numerous iterations to enhance the ML model.
Balancing the time it takes to educate and model accuracy is not that easy. This time-consuming process is impossible to skip. Examining the training ML model might also take a while. ML development specialists offer deep knowledge and understanding of the field, ready to face and prevent all obstacles.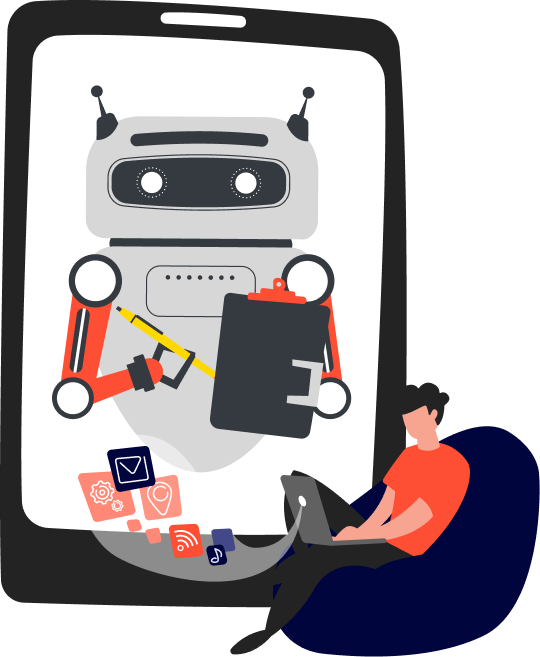 At this phase, ML app development looks pretty much the same as classic application development. The goal of the experts is to detect how to deploy the model. They can decide based on tech requirements and service location. Technical aspects involve things like information access or server installation. Still, training should never stop as there is always room for improvement. It is more than a traditional engineering issue.
Download our portfolio with previous projects
Check out projects we delivered for clients from different industries.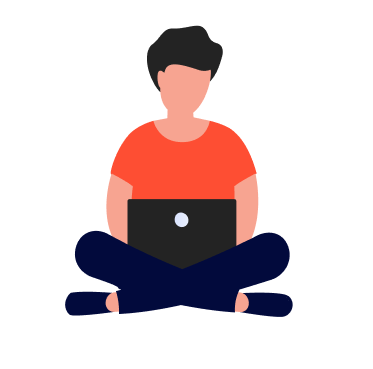 What Do You Get from
AI and ML Development Services?
Balancing the time it takes to educate and model accuracy is not that easy. This time-consuming process is impossible to skip. Examining the training ML model might also take a while. ML development specialists offer deep knowledge and understanding of the field, ready to face and prevent all obstacles.
AI Development Services Across Various Industries
Many organizations nowadays do everything possible to adopt open-source artificial intelligence and machine learning systems for increased productivity and market presence. They are looking for custom tools for narrow areas and specific requirements. Artificial intelligence solutions are usually closely integrated with other technologies.
AI, ML, and IoT technologies offer many new opportunities for various markets worldwide. AI is not about stealing human jobs. Employees and machines can achieve amazing results when working together.
Most Common AI Development Services
It is vital to realize what you expect to get at every stage of AI software development. To achieve your business goals, it might be useful to involve labeled datasets for analysis and training of ML models and routine task automation. Such datasets also help with analyzing and predicting data. It might be the way to overcome various obstacles.
Artificial intelligence adopters can benefit from integrating trained neural networks to enhance efficiency at a lower cost. Computer vision tech can also be helpful. It is widely used to detect critical objects from various sources. For better results, it is vital to implement a range of ML solutions and models. We will show you the role of artificial intelligence in software development.
Our Machine Learning Development Tech Stack
Languages:
Python

R

Scala

C/C++

SQL
Visualization:

Power BI

Tableau

Qlik

Matplotlib

Seaborn

Ggplot2
Plotly

Bokeh
DBMS:
Most Common AI Development Services

MS SQL

MS SQL

PostgreSQL
Non-relational

MongoDB

CouchDB

Cassandra
Non-relational

Hadoop
Frameworks:

Tensorflow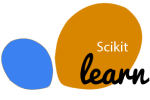 Scikit-learn

SciPy
Algorithms:
Supervised learning
(classification, regression)
Unsupervised learning
(clustering, dimensionality reduction, anomaly detection, pattern search)
Ensembles
Reinforcement learning
Fields:
Natural Language Processing
Computer Vision
Recommendation systems
Tabular data analysis
Signal Processing
Cloud Platforms: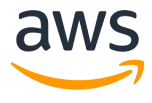 AWS

Google Cloud

Microsoft Azure
Frequently Asked Questions (FAQ)