We Develop Meaningful Products
80+ engineers and growing
3+ years average project length
75% of our customers recommend us
IntelliSoft understands what clients need – when to hire one specialist, a dedicated team, or a dedicated R&D center.
IntelliSoft is a reliable tech partner, accountable for the result and on-time reporting, performing predictable results with predictable quality without hidden costs.
IntelliSoft is a long-term partner rather than a transactional supplier. With longer, more productive relationships, our clients decrease procurement projects and reduce hiring costs.
IntelliSoft bridges the gap between business and technology with process transparency and proactivity.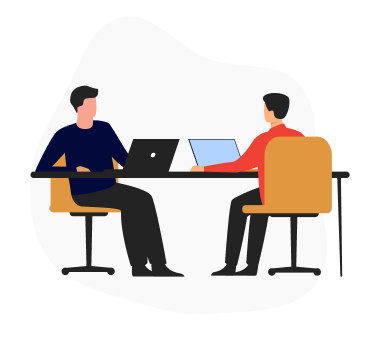 Product
Development
Identify the need for new software or enhancements to existing projects with full-cycle software product development services - from market research and business analysis to design, development, and launch.
Product
Design
Create the perfect look and feel for your Web or Mobile project with our product design team to increase user loyalty and differentiate your project from competitors.
Team
extension
Quickly extend your team with qualified software developers and IT specialists or build a dedicated team from the ground up.
Reasons Why You
Should Choose Us
Core expertise
We have developed projects for different industries, that's why we need less time to deliver niche-specific projects, compared to developers without expertise.
Long-term partnerships
We have been on the market for 13+ years and have grown our team to 50+ engineers.
Flexible team structure
We can extend your existing development department with our specialists or help you to hire a dedicated team "on a turn-key basis".
Best Practices
from Industry Experts
Learn about the benefits of modern technologies, custom platform development, architecture update, and paperless office environment integration into your business ecosystem. 
What People
Say About Intellisoft
Daintel has worked closely and successfully with IntelliSoft since 2007. They have provided us with a fantastic bunch of highly educated and talented software and QA engineers. All of them have been working full time as an integral part of our R&D team."
For GrowthWheel the partnership with IntelliSoft has taken our software development to the next level. Other than being highly qualified on recruiting software developers which are a good fit for us, Intellisoft also have helped us improve our processes and inspired us to use new software and methodologies for our projects."
IntelliSoft is a great partner. These engineers are up to date on the latest technology, they know what they are doing, and want to deliver high quality code. IntelliSoft allowed me as a CTO to focus on further developing our products."
GrowthWheel came to IntelliSoft when we were facing some performance issues and system architecture challenges. IS jumped in and began making drastic and noticeable improvements almost immediately. They helped us to increase performance, in some cases by more than 10000 times, reduce technical debt and improve our product architecture."
Intellisoft's project and product managers were instrumental in helping us build our product from scratch. The methodology they introduced enabled us to nail down MVP requirements and build a roadmap for the next phases. Time to market was incredibly important to us. These guys exceeded our expectations!"
Before launching our news portal we interviewed many development companies. With lots of options on the table, we chose IntelliSoft because they got us! We knew very early on in our discussions that they understood our vision and had the experience necessary to make it happen."