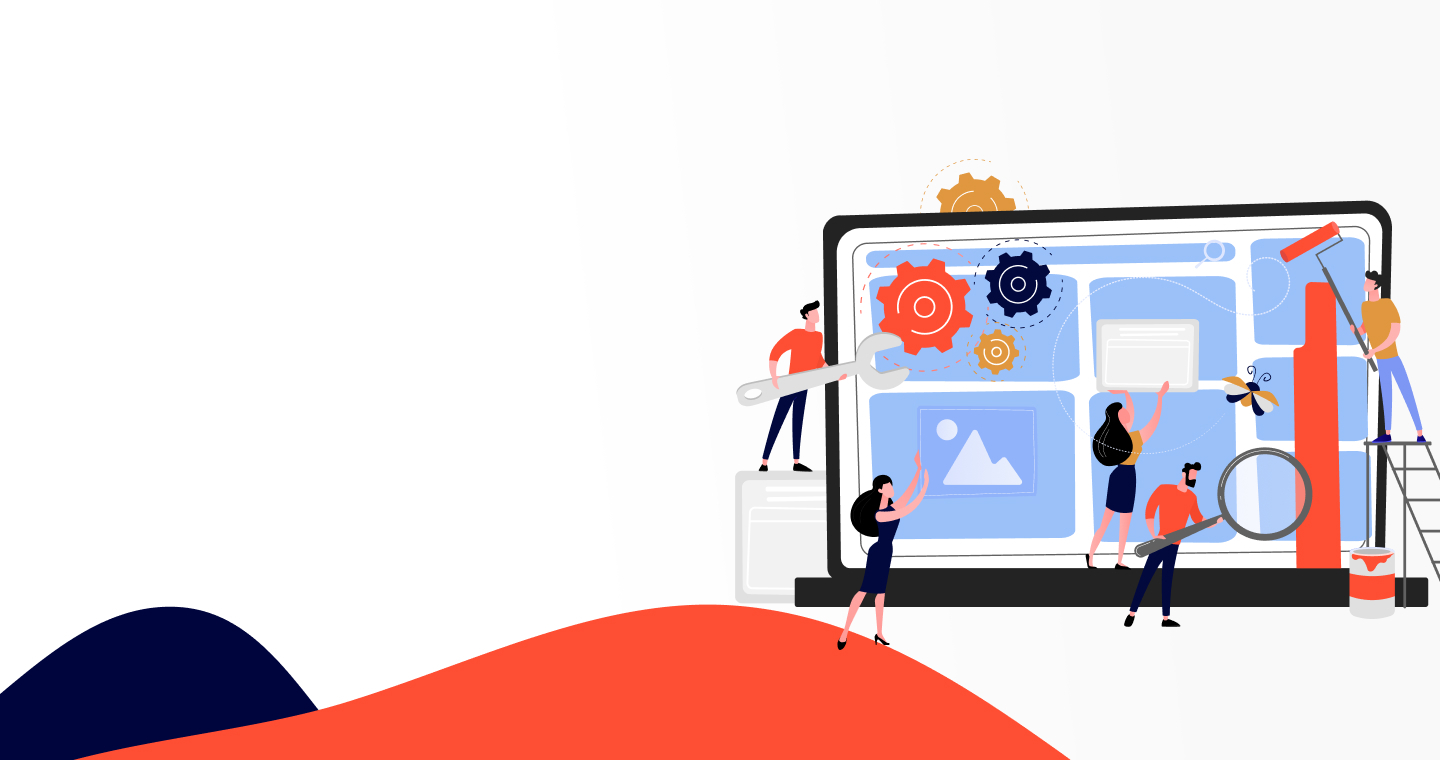 If you have been looking for a dedicated team to delegate your software development project, look no further. IntelliSoft is an IT outstaffing company and an employer of record services with more than 15 years of experience in the industry. Our skilled teams are ready to take on your projects of any complexity and bring them to life.
Contact us
IT Outstaffing Company IntelliSoft










IntelliSoft is a great partner. These engineers are up-to-date on the latest technology, they know what they are doing, and want to deliver high quality code. IntelliSoft allowed me as a CTO to focus on further developing our products.
Why Do You Need
Outstaffing

?
Businesses might require additional help from outstaffing partners for various reasons. Here are some of the main use cases for outstaffing based on our experience in working with international clients:
Like any other type of outsourcing, outstaffing as a service allows you to reduce operational costs by eliminating expenses on hiring, onboarding, office space, etc. If you have been looking for ways to save money while receiving a high-quality product, outstaffing is a way to go. You only pay for the services and expertise you require.
Scalability is a critical aspect of outstaffing and one of the main reasons why companies opt for this cooperation model. It enables your business to adjust to changing demands quickly, scaling up or down when needed without much hustle. With outstaffing, you can forget about the complexities of traditional layoffs and hiring.
With outstaffing, you can delegate non-core business tasks to skilled professionals and focus on more important functions instead. While you concentrate on what your business does best, an outstaff team of developers will craft your product and help you free up time for innovation, strategic tasks, and company growth.
If you need your project to comply with the latest industry regulations and governmental laws but find it too complex to do by yourself, outstaffing providers will do it for you. They are well-versed in handling legal and regulatory compliance, always keeping track of the smallest changes and updates.
Outstaffing opens you to an entire world of top talent, allowing you to work with the best experts from all over the globe. You are not limited to a specific location and can find developers, designers, or other professionals with experience in niche or rare technologies or industries.
If you have limited time for project delivery, outstaffing can help you accelerate this process. It provides you with additional resources and skills to expedite deadlines and project timelines. It is a critical advantage if you work in an industry where time-to-market should be as fast as possible.
Software development often presupposes risks and challenges that can be hard to overcome alone. Solving these issues is much easier with a trusted partner by your side. You will be able to mitigate risks and overcome any pitfalls smoothly with the help of an experienced outstaff team.
IT Outstaffing
Services We Offer
When working with us, you receive crystal clear, transparent communication and predictability. We guarantee that our cooperation will be smooth, honest, and incredibly effective. Moreover, we stand for scalability and flexibility in everything we do, being ready for any changes in your demands, needs, and requirements along the development journey.
Here's what you can hire IntelliSoft IT outstaffing company for:
If you need help choosing a cooperation model or advice on the software architecture of your product, our experts will share their tips and tricks with you during a consultation. This is the first step of our cooperation, where we discuss your current business state, talk about your goals, and choose a team of specialists and the tech stack for your product.
You don't need to hire an entire team of developers if you don't need to. It's possible to assign a single developer to your project or a designer – whoever you require. This expert will stay loyal to your cause and focus on working closely with your in-house team.
The larger your project – the more people you would need to hire during outstaffing. If you require a bigger team of experts, we offer you the opportunity to work with our dedicated development teams that will function as if they are a part of your company.
IntelliSoft's personal human resources (HR) manager will work with you and your team from the very moment you decide to hire us as your dedicated development partner. We can either augment your tech department or fully become your outsourced IT department – the choice is yours.
Our cooperation does not cover only the development process – it goes way beyond that. We provide ongoing maintenance and support to all our clients, ensuring that the software is up-to-date, works without bugs, and you instantly receive the support you need.
Benefits of
Outstaffing with IntelliSoft
If you have been looking for outsourcing or outstaffing benefits, you can rely on our impressive expertise of more than 15 years to hire a dedicated team for your project. Our DDT services will bring your experts with niche skills and knowledge to a new level. Let's look at what makes IntelliSoft stand out among similar service companies and what benefits you will experience while working with us.
Agile Development Approach
At IntelliSoft, we embrace the Agile methodology as a cornerstone of our IT outstaffing services. Forget about rigid and outdated technologies and traditional planning. We follow the Agile methodology and believe that people, open and honest communication, and flexibility are what drive businesses forward.
Skilled Talents
Our commitment to delivering exceptional outstaffing services is reflected in the caliber of our team. We take pride in the skilled talents we bring to the table. Whether you require software developers, designers, data scientists, or other specialists, our team is well-equipped to meet your demands and drive your projects to success.
Significant Cost Savings
We realize that one of the main reasons why companies choose to outstaff is to save money. As an employer of record services, we help clients eliminate overhead costs associated with in-house employees. You don't have to pay for benefits, infrastructure, and training. Instead, you pay only for what you need, allowing you to allocate your resources wisely.
Simple and Fast Onboarding
Our team values your time over everything. That's why working with us is hassle-free, even though we receive hundreds, if not thousands, of applications monthly. Our talented experts with impressive tech skills and portfolios make the onboarding processes seamless and fast, ensuring that we start working on your project as soon as possible.
Geographical & Cultural Proximity
We are located at the very center of Europe, so we're culturally similar to most of our partners and clients. Moreover, all our team members speak English fluently, so you don't have to worry about cultural or language barriers when collaborating with us. This proximity facilitates smoother collaboration, translating to streamlined processes and enhanced project outcomes.
Clear Communication
IntelliSoft's developers will work as a part of your onsite team, constantly communicating with your employees, sharing insights, and brainstorming ideas together. We will report directly to you and keep our communication clear and timely. Thanks to our transparent and consistent communication channels, you will be informed about the progress at every stage of the project.
Our IT
Outstaffing Process
Our cooperation with you starts with requirements gathering and analysis of your needs and expectations. During this step, we ensure that we are on the same page and are a perfect match for your future project.
Next, our HR specialists dive into the talent pool to look for the best candidates for your future outstaffed team. We make sure that all candidates meet your requirements and have industry-based certifications.
Once you confirm who you want to work with, we discuss all the terms and conditions. We provide you with an agreement, discuss final details, and present offers to the candidates.
After the product is developed, our journey continues. We are your loyal guides, both during the development process, and after it. Whether you need to update the product, make changes, or fix any issues, we're here to help. We offer continuous support and maintenance for all our clients for as long as needed.
Now, it's time to start working on the project. After the agreement has been signed, we start the development journey, assist you in case you have any questions, perform project monitoring, and stay in touch with you around the clock.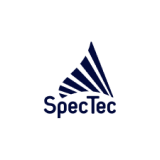 SpecTec
We ensured online and offline database synchronization between mobile devices used in field operations and local databases. The project scope also included the development of Inventory and Maintenance AMOS applications, a Quality Management system, and a Web Approvals module.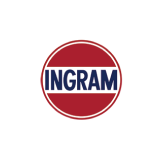 Ingram Barge
We provided the client with team extended software development to build a fully-fledged Fleet Management System that manages a fleet of 5000+ barges. The project included barges location visualization, route planning functionality, and collaborative tools for shore-side personnel and boat captains.
ZyLAB
The project was the eDiscovery solution for enterprises. The client outsourced the new system infrastructure deployment during the platform split, including testing environment and containerization, to IntelliSoft. We were responsible for the OKR tool upgrade to Tesseract 5 and the development of the image preprocessing pipeline.

GrowthWheel
GrowthWheel is a SaaS visual toolbox solution for business advisors and entrepreneurship educators. The IntelliSoft team built the first version of the platform and participated in further product implementation. As a dedicated development team for GrowthWhee, the IntelliSoft IT specialists refactored the project's architecture, improved the performance, and fixed quality and usability issues. By now, the GrowthWheel platform has more than 25,000 active users. We also integrated ICU (Intensive Care Units) functionality into EMR and ensured it functions correctly across Sweden hospitals. We provided Cambio Medical Device Connectivity (MDIC) functionality, used medical facilities, and customized it for each hospital across the South Denmark region.
Download our portfolio with previous projects
Check out projects we delivered for clients from different industries.
Frequently Asked Questions (FAQ)