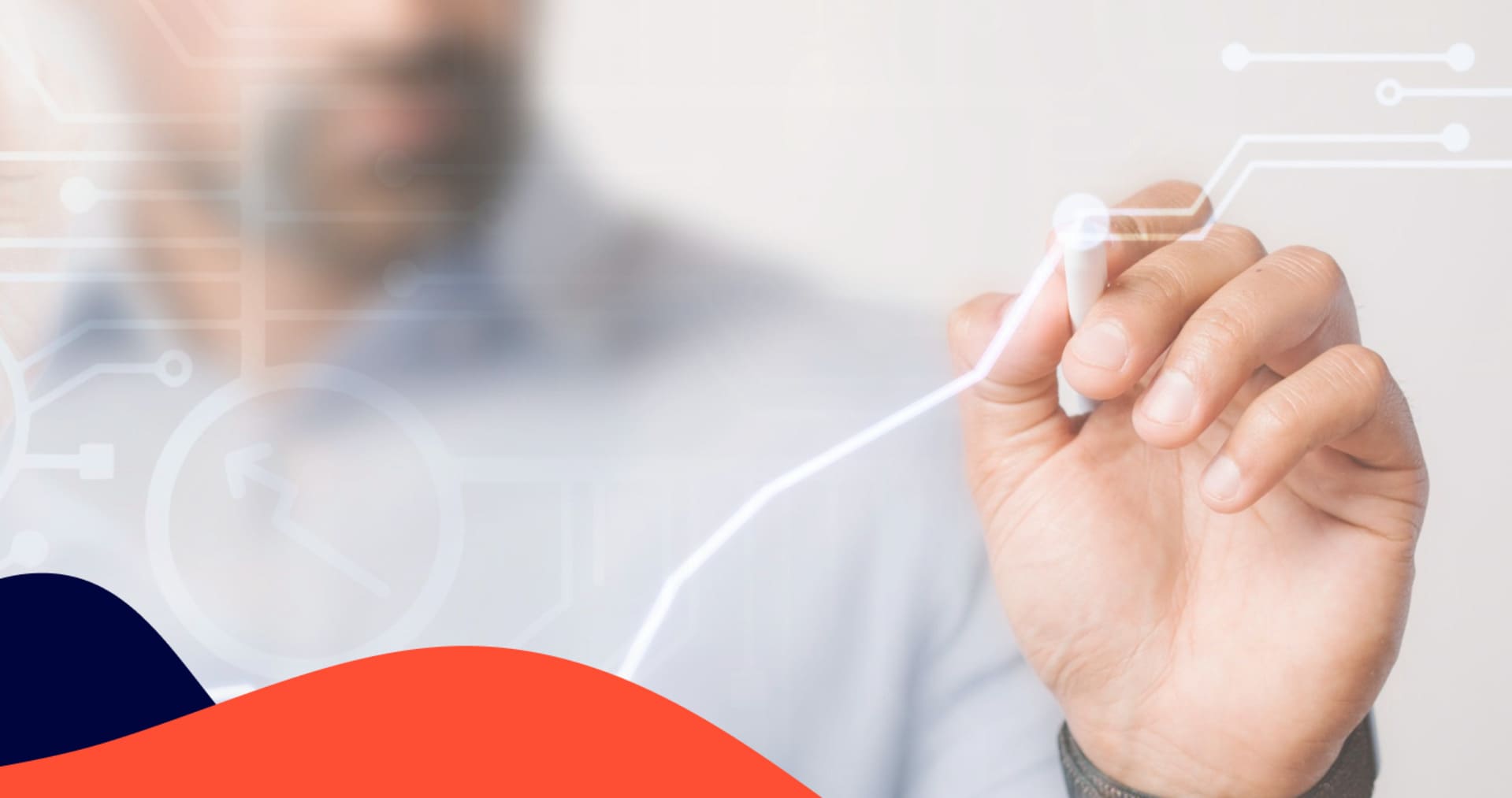 IntelliSoft, with more than ten years of excellence in information technologies, has a team of specialists who can offer you a working, time-tested DevOps solution. Our company provides services with encompassing opportunities such as iterative and incremental development, perfect architecture, safety, and automated testing methods.
Tie up your app development and IT processes with cloud-based DevOps automation. We will help you to achieve excellent performance.
Disrupt Your Industry with Accelerated Product Releases Driven by Qualified DevOps Experts









What M
anaged DevOps Services

IntelliSoft Can Offer to You
Amongst all companies on the web offering DevOps-related services, IntelliSoft provides clients with top-quality managed DevOps services. We dive deeply into the analysis of the current business condition. Our goal is to come up with helpful advice and help with proper preparation, enhancing their skills.
We at IntelliSoft are well aware of the best practices associated with DevOps. Our
DevOps engineering
services are affordable, allowing us to save plenty of your time and money. Our services include DevSecOps, continuous delivery & integration, artificial intelligence, machine learning, containerization, AI Ops, GitOps, etc. Your software development life cycle is safe when our outsourcing DevOps consulting services step in. As for
DevOps testing services, f
rom safety assurance to bug fixing and maintenance – we do that all!
IntelliSoft is capable of offering a sturdy basis for your software and apps.
For many businesses, speeding up time-to-market (TTM) is one of the primary purposes. Employing CD & CI automation approaches of cloud DevOps engineering services allows doing so.
Our experts use all the most advanced techniques to finish your MVP model. They exclude bugs after analyzing the project.
Optimizing funds is one more common goal of many software development businesses. It is possible to achieve this via adjusting workflows.
What Our Clients Get With Cloud DevOps Engineering Services
IntelliSoft is a
DevOps services company that
has embraced ongoing improvement to reduce waste and expenses. Nowadays, our customers can rely on our team to keep on innovating, deploying, and iterating for quicker, more credible app releases. Overall, our outsourcing DevOps services assist organizations of any size with establishing a connected end-to-end app/software, making it possible to carry out solutions of higher quality.
In the first turn, our company is interested in assisting our experts with achieving new heights for your products and/or services. We will help you move up to the next maturity level hassle-free and as fast as possible. Our mission is to develop an effective DevOps strategy that will work for our clients. IntelliSoft will help you to avoid production chaos. What our customers obtain is thoroughly examined software with minimal to no code churn.
Let us automate insights to come up with new customer stories. This way, we can shape a better development direction for you. User insights are necessary to improve your product, offering new features.
While providing you with
DevOps managed services, o
ur professionals will automate code merges, present and carry out testing automation, and share codebases. That is how we enhance development speed with no compromise on quality. Our engineers also apply testing automation during the entire development lifecycle.
We know how to choose and use IaC solutions. That stands for infrastructure as code. Such solutions assist with minimizing the hassle of infrastructure configuration. Plus, they allow quickly examining new software in production-like environments.
We know what to do with poorly performing configurations and how to automate updates. Apply automated solutions and services to manage numerous systems.
IntelliSoft uses a great variety of instruments and tools for release management. Those are scheduled jobs, multi-tier automation tools, and orchestration instruments. They allow streamlining of the complete release procedure.
We offer a comprehensive set of DevOps services and solutions. They allow accelerating deployment. Our pros will do their best to exclude resource-heavy manual procedures that may slow down the business processes.
Our DevOps automation services specialists provide support and maintenance even after product launches. Moreover, we gather new insights and analyze the industry to enhance or develop new features.
We all realize that safety is something that matters most of all when it comes to software development. Our experts will assist with increasing your client satisfaction rates using fully secure apps.
Download our portfolio with previous projects
Check out projects we delivered for clients from different industries.
How Can You Benefit from Using Our DevOps Solutions
Realizing what clients want and acting on real-world inputs to execute fast in app development might be different goals with no solid rock DevOps-based strategy. That is why our DevOps team works on devising DevOps approaches. We do that either to optimize current implementation for enhanced performance or launch brand new software.
Our company assists with deploying new tools all the time way quicker than you may expect. We unite developers, engineers, and security staff for better results.

Things We Do to Optimize Your Costs on DevOps Automation Services
Allocating and using your resources are two primary missions of our company. That is how we can optimize your costs on DevOps development services.
Optimize Cloud Costs & Resources

Mix various cost tiers of computing and storage resources concerning existing needs and expectations. Our outstaffing DevOps team for DevOps professional services also effectively manages how you use your cloud resources.
Automate Continuous Integration and Deployment

Infrastructure as a Code is a method our team applies to automate continuous integration and deployment operations, as well as information technologies infrastructure provisioning. No more waste of time doing manual work!
Apply Third-Party Services

We know how to benefit from cloud-based services. Our experts can mix them with custom instruments to meet your business expectations fast and simply.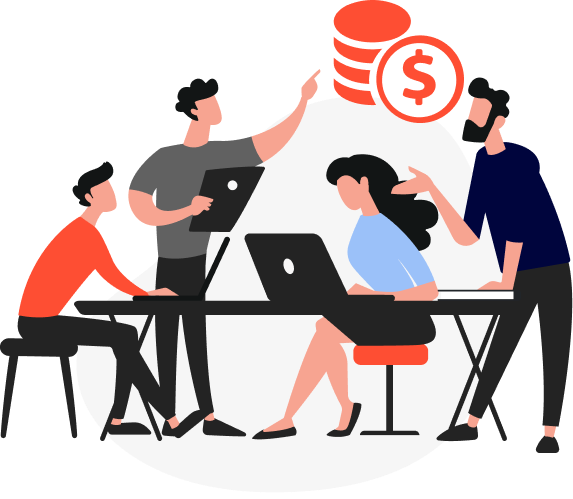 Cloud Service Models That We Have Mastered
IntelliSoft has mastered several technology-as-a-service models. Here are cloud provisioning models that we deal with:
This one stands for infrastructure-as-a-service. This approach is the right one for those who wish to guarantee the stability and scalability of their project. At the same time, it allows for more time for your internal teams to carry out core business activities. Fully scalable, ready-to-use software/hardware is what our customers get using IaaS. Our experts use such tools as Google Compute Engine, Amazon EC2, etc.
Software-as-a-service allows getting all components of an app ready to be used. This option perfectly suits software that needs both mobile and web access. Our team is ready to take care of tech infrastructure nuances instead of your internal staff not to disturb them.
Platform-as-a-service is the correct choice for those who think about automating backend processes. It results in a quicker app deployment. This model makes it possible to activate additional flexibility, better safety, and quicker time-to-market (TTM). On the whole, PaaS is about operating systems and related services. Our experts mostly work with Google AppEngine, Amazon Elastic Beanstalk, etc.
Finally, there is the so-called Database as a Service. This model allows for cost efficiency and saves plenty of time. Database as a Service is about getting access to business-crucial data through a cloud-based service, such as sound files, text, pictures, and videos. Our team applies such solutions as Google Cloud SQL, Amazon RDS, etc.
Frequently Asked Questions (FAQ)