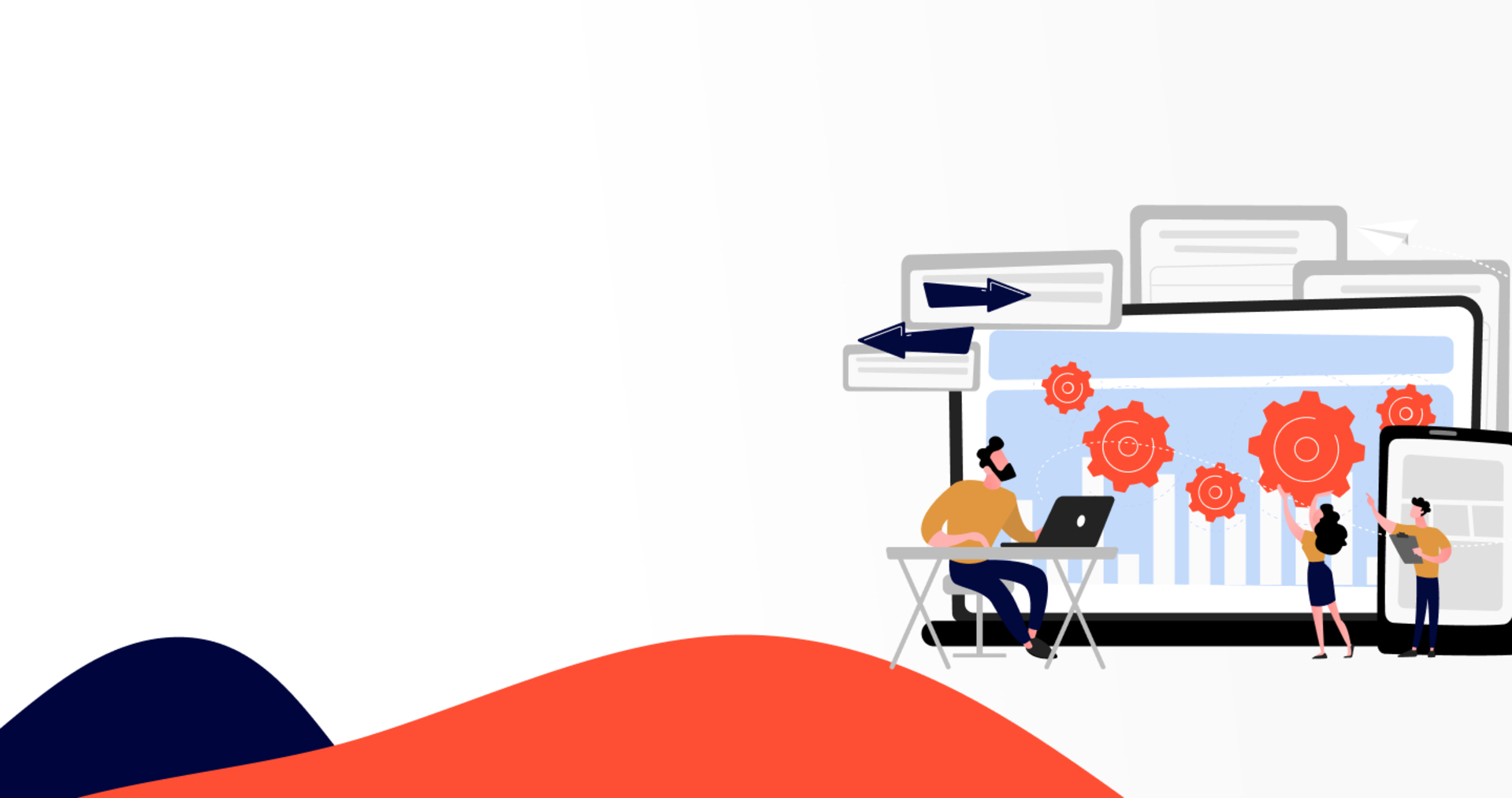 Welcome to IntelliSoft, where your business vision meets its dream team. Imagine your enterprise as a sleek rocket poised for an interstellar journey. The fuel? Your ambition. The destination? Unparalleled success. But even the most sophisticated rocket requires a flawless engine to break through the stratosphere and that's where IntelliSoft's Dedicated Software Development Team steps in. Our experts don't just code, they become an integral part of your mission control, fully aligned with your goals and tirelessly focused on propelling your business to new heights you never thought possible.
Contact us
Dedicated Software Developers For Hire










IntelliSoft is a great partner. These engineers are up-to-date on the latest technology, they know what they are doing, and want to deliver high quality code. IntelliSoft allowed me as a CTO to focus on further developing our products.
Why Hire a
Dedicated Software Development Team

?
In today's digital landscape, software development is far more complex than mere coding. It's a multidimensional endeavor that requires not only technological prowess but also strong project management skills and a deep understanding of your business objectives. Challenges such as keeping up with emerging technologies and adapting to market trends can easily inundate even the most seasoned experts. That's precisely why a team of dedicated software development professionals is more than just an operational need; it's a strategic necessity.
Quality isn't a mere checkbox for us; it's a commitment. With our dedicated team, you get more than skillful coding; you get a guarantee of high-quality outputs. Every element undergoes rigorous testing and quality checks from start to finish. This ensures that our dedicated software development teams deliver products that meet the highest standards of quality.
By choosing to partner with IntelliSoft and hiring a dedicated software development team, you are not only gaining additional developers, but also a reliable partner who is committed to delivering a project that aligns with your specific business objectives. Our team works closely with yours to ensure that your timelines are met, quality standards are exceeded, and goals are achieved. You can trust us to collaborate with you every step of the way, providing personalized solutions that are tailored to your unique needs.
A lot of companies neglect to think about intellectual property rights when outsourcing their software projects. But when you partner with IntelliSoft and its dedicated software development team, the intellectual assets generated in the project's lifespan are entirely yours. This doesn't just give you a sense of security but also hands you a powerful edge in your strategic playbook.
Use Cases for a
Dedicated Software Development Team
When businesses intend to create new products, they often prefer to hire a dedicated software development team. This approach ensures that the product is developed with precision and expertise, whether it is a high-tech application or a revolutionary web platform. The team focuses solely on your project, ensuring complete attention and alignment with your business goals. They offer the necessary skills and knowledge to take your product from the conceptualization phase to the final launch, making your vision a reality.
When your business is growing faster than you can hire qualified tech staff, a dedicated software development team serves as a strategic solution for rapid scaling. Such a team can quickly adapt to your needs, helping you to expand your tech capabilities without the complexities of recruitment, onboarding, and management. The ability to scale rapidly and efficiently can be a significant competitive advantage.
In sectors like healthcare, finance, and public services, software often has to comply with various regulations and standards. A dedicated team, well-versed in these standards, can ensure that your software not only meets current regulations but is also designed to adapt easily to future changes. Their comprehensive focus on your project ensures that no detail is overlooked, making compliance a built-in feature rather than an afterthought.
In an ever-changing digital world, a dedicated software development team serves as your catalyst for meaningful business improvements. Working hand-in-hand with your internal teams, they quickly grasp the nuances of your existing setup to pinpoint what could work better. This close collaboration results in more effective processes and heightened performance. Tailoring their approach to your unique challenges, the team wastes no time in delivering custom solutions that fit seamlessly into your broader game plan, expediting your path to digital relevance and business success.
Technology landscapes are not static; they evolve continuously. If your existing systems are aging or incompatible with new technologies, a team of dedicated software development professionals can overhaul your platform to make it more modern, scalable, and robust. They bring a mix of industry insights, technical skills, and a project-centered approach to ensure that your modernization efforts are not just successful but also future-proof.
For businesses that are looking to develop proprietary technologies or systems, maintaining control over intellectual property is critical. Dedicated development teams ensure that all the work done on your project is solely your property, providing you with the freedom to license, sell, or further develop your intellectual assets without external constraints.
How IntelliSoft
Makes the Difference
IntelliSoft is an exceptional choice for building a specialized development team that can deliver remarkable results that go beyond your expectations. With a range of unique advantages, IntelliSoft distinguishes itself as a leading provider in the industry. Let's delve into the specifics that make us your go-to choice for software development needs.
Cutting-Edge Development Tools
We utilize the most advanced development tools in the industry. Whether it's state-of-the-art IDEs, automated testing platforms, or the latest in source control systems, our arsenal of tools is second to none. These enable our teams to work more efficiently, ensuring that your project is completed on time without sacrificing quality.
Leading-Edge Technologies
With the software development field constantly changing, it's essential for businesses to stay updated in order to maintain their competitiveness and achieve success. IntelliSoft prides itself on its mastery of the latest languages, frameworks, and libraries. This ensures that your project benefits from the newest advancements, be it in Artificial Intelligence, blockchain, or data analytics.
Agile Methodologies
Adaptability is a cornerstone of our approach to software development. Our approach to project management involves the implementation of Agile methodologies, which enables us to effectively respond to changes and swiftly iterate, ensuring that we deliver successful outcomes. This means your project is more resilient to shifts in market needs or stakeholder expectations, and you're always kept in the loop with transparent, real-time progress updates.
Expert Project Management
Effective project management is the invisible glue that holds a project together. Our project managers are certified professionals with extensive experience in leading software projects to successful conclusions. They ensure that your dedicated development team is well-coordinated, focused, and aligned with your strategic goals.
Seamless Communication
A project can have all the technical proficiency in the world, but it's nothing without clear and effective communication. We place a premium on ensuring open lines of dialogue between our team and yours. Whether it's regular status updates, sprint reviews, or just a quick chat to clear up a query, we ensure that you're never in the dark.
Data-Driven Decision Making
Gone are the days when gut instinct alone could drive project success. We leverage data analytics to inform every phase of your project, from planning to execution to review. This not only de-risks your project but also provides actionable insights that can be invaluable for your broader business strategy.
How to Start
Cooperation with IntelliSoft

for Establishing a Dedicated Development Team
Kicking off your journey with a dedicated IntelliSoft team always starts with a heart-to-heart consultation. In this initial meet-up, we dig deep into your project details, business aims, and any roadblocks you're grappling with. We're all ears, keen to grasp your needs while tossing in our two cents on how a devoted team can catapult you toward your objectives.
Once we have a comprehensive understanding of what you're looking for, the next step is defining the scope of the project. This involves outlining the skill sets required, project milestones, timelines, and any specific technological needs. A well-defined scope sets the stage for efficient project execution.
After nailing down the project's parameters, we handpick the finest professionals from our vast talent roster to assemble your dedicated development team. You're then invited to scrutinize and approve the team's makeup, making certain it hits the bulls-eye in matching your exact standards and hopes.
After team selection, we proceed with an efficient onboarding process to integrate the dedicated team into your project environment. This involves setting up all necessary tools, access rights, and communication channels to ensure a smooth workflow.
With everything in place, the project officially kicks off. Your dedicated team starts working closely with your in-house staff or independently, as per your requirements. Regular updates and meetings ensure that you're always in the loop and that the project is aligned with your goals.
Throughout the project, quality assurance is a constant focus. We ensure that all deliverables meet the pre-set quality standards. Once the project reaches its final stages, we handle the deployment process, making sure that the transition is smooth and the software is up and running perfectly.
After the project is live, we offer ongoing support and managed IT services to ensure that the software remains functional, secure, and updated. This can be tailored to your needs, whether it's a long-term support plan or just assistance during the initial post-launch period.
Upon project completion, we conduct a thorough review to assess the performance of the dedicated team and the quality of the final product. This is also an opportunity to discuss potential future collaborations, leveraging the strong relationship and understanding developed during the project.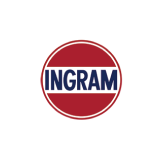 Ingram Barge
Creating a custom fleet management and freight tracking web application that visualizes and manages barges in fleets on top of existing IT infrastructure for a leading US carrier transporting dry and liquid commodities on America's inland waterways.
ZyLAB
Creating a dedicated team of experienced developers for ZyLab, an e-discovery software development company from the Netherlands. The main product is ZyLAB One, an innovative SaaS platform that helps automate the eDiscovery process. IntelliSoft helped perform legacy platform migration and new technologies integration.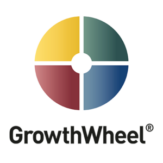 GrowthWheel
Help in creating visual e-learning tools for a Danish consulting company with offices in the USA, Denmark, and Sweden. The IntelliSoft development team created an MVP and released the first version of the SaaS platform with basic functionality in just 30 business days.
Download our portfolio with previous projects
Check out projects we delivered for clients from different industries.
Frequently Asked Questions (FAQ)