Social media has been shaping the future and present of the Internet for more than a decade. These platforms for interaction cover a large part of the population of our planet. Their influence is growing from year to year. That is why creating an application for the following social network, dating service, or blogging platform is worthwhile.
All new phenomena in IT hi-tech are reflected in what scientists now call Web 3.0. It applies IoT, AR, AI, etc. Therefore, it is always necessary to be aware of the latest trends to understand, for example, why the audience of Threads stopped growing after its phenomenal start or why Elon Musk ordered a rebranding on Twitter.
We at IntelliSoft have been working with the development of applications for social media for a long time. Our team has experience in creating both desktop and mobile versions.
Benefits of Creating Your Own Social Media Network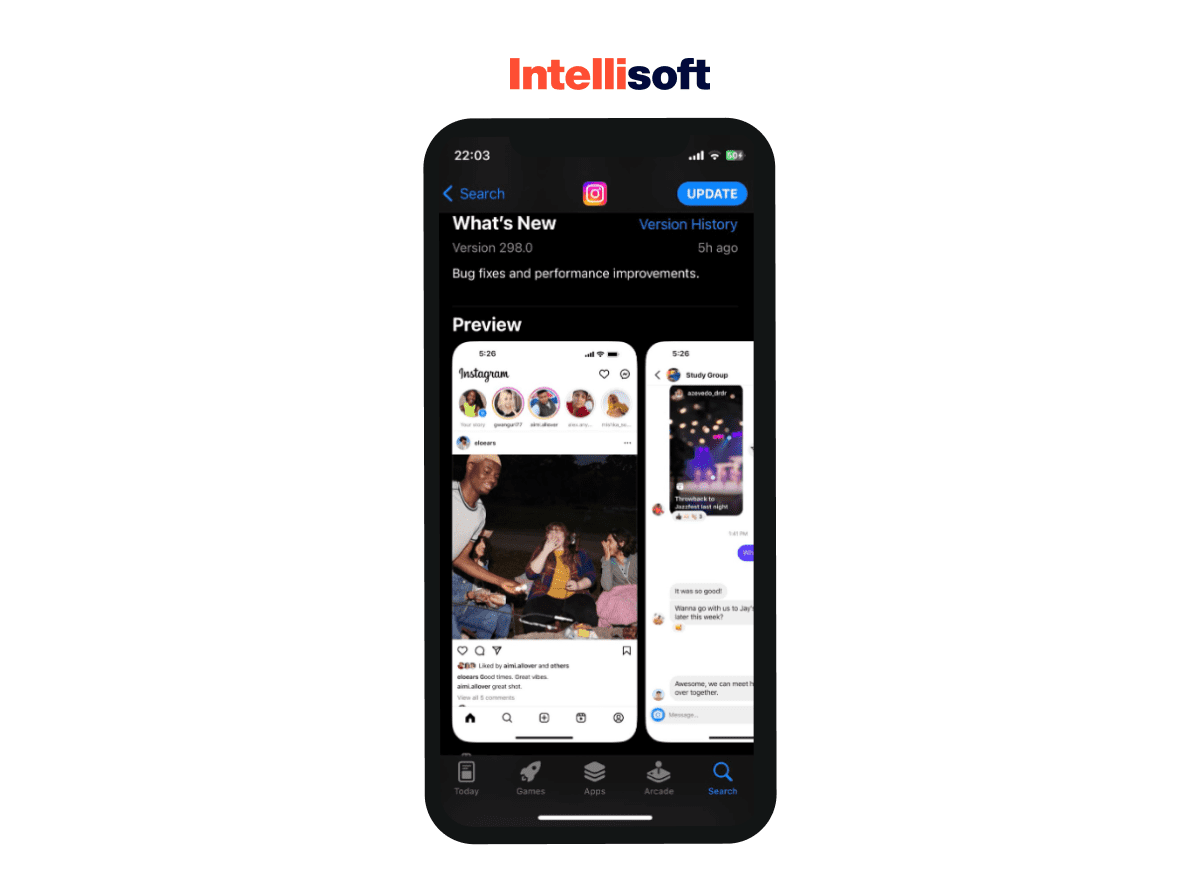 If you still decide to create an application for your media, in addition to the usual startup difficulties and growing pains, get ready to enjoy several benefits.
Studying your target audience. With the help of specialized social media, you can have a much more profound knowledge regarding the group of people that is the core of the target audience of your product or service. For example, if you produce goods for circus arts, a social network for circus artists will make connecting all interested parties on one site much more accessible.
Growth prospect. According to business analysts, social media is now the fastest-growing segment of web services. Therefore, the prospective income, if you succeed, promises to be impressive. But at the same time, one should not forget that the competition for a user in this segment is also high because people, on average, sit on no more than three social networks. Competing with TikTok, Tinder, or YouTube is not very easy.
Stable source of income. If you can attract corporate advertisers, you will get a stream of steady cash receipts, likely turning into a raging river over time.
Tribune. Also, your own social media is the easiest way to get the right thoughts to the ears of the people you need. It is especially true now, in times of the rapid development of microtargeting and hyperlocal media.
Types of Social Media Networks
In addition to the types described below, there are also Online reviews, media sharing networks, bookmarking sites, forums, and interest-based networks.
Blogging and Publishing Networks
The concept of social media came from the works of scientists of the middle of the last century, who were happy to dissect communication theories.
And the definition of "social networks" meant stable channels for communication, for example, through mail correspondence, meeting for coffee, the transmission of encrypted messages or dealing with rumors.
In general, before the advent of the Internet in the form we know it, it was far away. Then, three decades ago, the beginnings of what was later called social media appeared. We are discussing various types of forums, fido.net, imageboards, etc.
Then, Web 2.0 was born. The main feature of this concept in the early 2000s was the concept of user-generated content. And for the next half-decade, blogging networks and platforms began to rule the roost.
The same Medium or WordPress sites feel great even now.
Relationship Networks
In the mid-2000s, social networks announced themselves. There were many of them, including dating services, and now you won't surprise anyone if you say you met your wife in a chat, on Badu, or through Tinder.
Almost immediately, it became clear that people are the main thing in this equation. It is not for nothing that competent community managers have been so highly valued over the past 30 years. But the applications on which the social network is built must be well designed, tested, pleasant, and clean. After all, the modern user is spoiled by many aesthetically perfect websites and mobile apps.
Anonymous Social Networks
Anonymous Social Networks It's hard to stay anonymous on the Internet forever. However, some social media allow you to hide to such a level that only some special services can find you, and then not immediately. Here are five examples of such anonymous social networks.
Whisper allows users to share short text messages overlaid on images. It focuses on creating a space where people can anonymously share secrets, confessions, and personal stories.
Yik Yak was known for its anonymous location-based messaging. Users could post visible messages to others nearby, but the app ran into cyberbullying issues and was eventually shut down.
An example of the ability to save incognito is another well-known resource. Although Reddit is not an exclusively anonymous network, many platform users remain anonymous using pseudonyms. Some subreddits provide places for users to discuss sensitive topics while staying anonymous.
Sarahah allowed users to receive anonymous feedback from others. It gained popularity as a way to receive constructive criticism or compliments without knowing the sender. Here is another example of a sensational but defunct social network.
Secret allowed users to post anonymous messages to their network of contacts. It gained attention but faced criticism for posting harmful content, which led to its closure.
Featured for a Social Media App
Signup. Every social media has minimum features appropriate for an MVP product and the first one is registration. The team needs to think about how it will be most convenient for their consumers to log in. Create a separate nickname using Google Mail or an Instagram account, as in Threads. This question is one of the main ones when developing your product philosophy. And remember the password reset option.
User profile. After registration, a person gets the opportunity to fill out his profile. The easier it is to do this, the more information it will give your team so they can use this data for further development and advertising within the network.
Chat. People love social media primarily because of the opportunity to communicate and chat or direct mail is one of its forms. There must be emojis and the ability to send links, photos, videos, and other files.
Newsfeed. In addition to personal communication, people love reading all sorts of posts created by content makers (famous individuals or interesting companies) and news from friends and acquaintances.
Add post. And while only a tiny fraction of people create fresh content, any social media user should have it. After all, the smartphone camera and our fingers are universal tools for creating text, audio, photos, and videos.
Search. The more convenient and complete this option is, the more social networks a person will make. Therefore, the more it will hang on your social media.
Notifications. Another feature that allows the product to remind you of itself regularly. It needs to be done in such a way that it is flexible. After all, unnecessary reminders will sooner or later annoy your consumer.
How to Make a Social Media App
How hard is it to make a social media app? In short, it's hard. In more detail, the answer to this seemingly simple question needs to be specified since the problem of creating such an application has many facets.
Developers, together with customers, must answer a number of questions for themselves. What type of social media do we want to have? A social network, a blog platform, a dating service, a specialized chat, a forum for origami lovers, a chatbot in Telegram – all these are types of social media.

What will be the implementation of your service? Is this a website? Is this a desktop application? Is this an iPhone app? Is this a brand for Android devices? After all, what language or languages will your development team write your project in?
Who are your competitors? What is your development budget? How much time do you have for this? In which country will the IT team be located? After all, nearshoring outsourcing is much more efficient than in-house development or offshoring. What is your monetization model, etc.?
When you answer the following questions in more or less detail, you will have to decide whether you will use the MVP model in your work. And if you do, what priority features of your product will please your first customers?
Five Steps to Building a Social Media App
It is essential to understand that the processes described below are often parallel.
Step 1. Strategy
Here, the customer team and developers do classic market research, studying competitors and taking all the necessary steps to find a niche for the product and its unique trading advantage. In addition, key KPIs are being agreed upon.
Step 2. Workflow
The team starts working on a draft version of your product and then writing its skeleton. After this, prototyping and development of design options are carried out.
Step 3. Testing, work on the nuances of the back-end, and mobile applications
The developers create API, the back-end part of the application, and the server base and databases are configured. In addition, at each stage of work, manual and automated testing is carried out to check the UX of the project.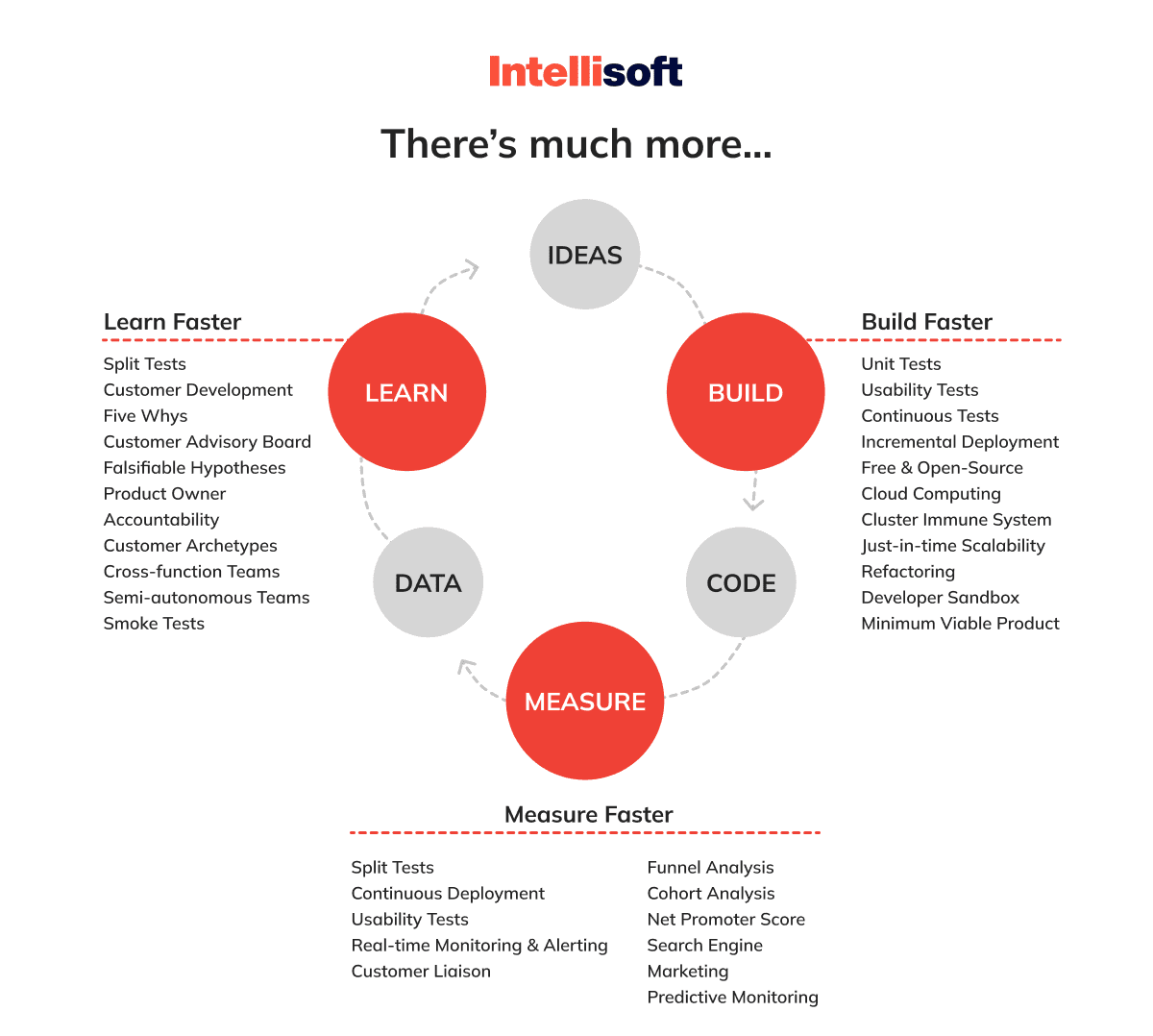 Step 4. MVP and Marketing
An important and solemn moment comes after the product passes through the central crucible of development. We bring a minimally live product to the app stores, and after that, we collect the reaction of the first users. In parallel with this, the marketing division of your product is activated.
Step 5. Support and Development
After the appearance of the MVP, work on bugs begins, as further implementation of new features and updates and customer support for the product.
Related readings:
How Hard is to Make a Social Media App
How to Create a Social Media App for Android
More and more users use mobile applications every year. At the same time, their share has long outstripped the number of users who use social media through a website or desktop applications.
Some social media, such as Viber or Telegram messengers, were initially made primarily for mobile phones or tablets and only then received their desktop versions.
The price and development time for Android and iOS are approximately the same. However, each software environment has its specifics. There are also some nuances when monetizing on different operating systems.
Here, you need to pay attention to the strict rules of the Apple Store, on the one hand, and to the abundance of Android gadget models, on the other. All this creates a lot of headaches not only during development but also at the testing stage.
For Android apps we recommend using Kotlin, and for networking Okhttp3.
How to Create a Social Network App for iPhone
To understand the order and amount of work for a mobile social media application, let's estimate what minimum functions it should have. This set is often in almost every MVP of similar resources, namely a registration and login system, a profile of the customer, built-in search engine, news feed, chat, window for profile updating (posting), as well as notifications.
According to specialists, the creation of these basic functions for each version requires: sign in 18 hours, user profile 116 hours, search 39 hours, newsfeed 106 hours, chat 169 hours, add post 130 hours, and notifications 15 hours.
After basic functions (593 hours) be ready to develop advanced features (154 hours), 140 hours for admin panel (for desktop, iOs and Android, frameworks and libraries integration (202 hours), Ul\UX design (196 hours), Quality assurance (168 hours), DevOps (49 hours), and 126 hours for project management.
There is also the possibility that the user is on several social media sites. Therefore, it would also be excellent to add integration with other social networks. It requires an additional 120 hours in each environment.
For iOS application creation we recommend using Swift, and for networking Alamofire.
How to Create a Social Media App for desktop
The most crucial of advanced features are customisation options, servers for file uploads, friending processes, groups and subgroups creation, live streaming, tools for moderation, ways of monetization, resource library, and security.
Here are some language suggestions for separate parts of your social media:
Swagger for API
ML Kit, or ARCore for AR and its filters
Socket.io, Twilio, or PubNub for Chats
MySQL or PostgreSQL for Database managing
Elastic Email for Emails
Google Maps for Geolocation
Express 4 for Framework
Node.js for programming
FCM for notifications
Elasticsearch for search engine creation
Amazon SES or Amazon SNS for Singup
Amazon S3 for Storage
Roadblocks in Creating a Social Media App
How to create a social media app? It's easy, but you must begin correctly. In order to not regret wasting hundreds and thousands of hours in development, you need to start developing your product aimed at a specific group of consumers. When this segment is "worked out," proceed to the next group. And be flexible simultaneously because, without this trait, a startup cannot survive.
Once the work has begun, think about how to do good research on the markets in which you intend to work with your product. Although not cheap, this logical step will save you anxiety and time. A fresh application should fill the gap by offering potential users the unique functionality that people still need to include.
After that, work hard on your MVP and when it appears on the market, don't be lazy to spend your energy getting feedback from your first users so you don't start a rake dance.
Also the more carefully you work through each step, the fewer mistakes you will have to correct later. For example, your app should not only be visually appealing but also functional, not a cluttered collection of features.
2023 Trends in Creating a Social Network App
How to create a social network app in 2023 style? Experts name several phenomena in the social media of our planet, which began earlier but continue to develop in 2023, in alphabetical order. And that's not counting the evolution of X from Elon Musk, the aggressive development of TikTok from China, and the emergence of Threads from Mark Zuckerberg.
AI and Personalization. All the major social networks in the world have been featured here.
Audio and Voice-based Interactions. A striking example is circles in Telegram.
Augmented and Virtual Reality are developing in sarcenets, although not as fast as we would like.
Blockchain and Cryptocurrencies. The trend continues its development despite the high-profile scandals.
Emphasis on Mental Health and Well-Being. Very timely.
Ephemeral content. Stories are everywhere, even in Telegram. Deal with it.
Inclusive Design and Accessibility. This trend is part of democracy. And democracy is invincible.
Niche and Specialized Networks. A segment where experts see the so-called Blue Ocean of social media app development.
Privacy and Data Protection. This trend is significant, especially against the background of the great European war.
Video Content Dominance. It is visible to the naked eye, and this trend will continue in 2024.
How Much Does It Cost to Create a Social Media App?
How to build a social media app without going bankrupt? Very easy. For this project, where no one can guarantee a positive result, just don't waste your last dollar. Better yet, find an investor. As mentioned above, developing and managing a full-fledged version of your product, including iOS and Android apps, takes hundreds of hours.
In short, creating a social media app now ranges from 100 to 200 thousand dollars. If it takes a long time, we keep in mind the average price per hour of development (for the USA, it is $100; for Eastern Europe, for example, Ukraine, it is $50; for offshoring, it is an average of $20).
Experience says it takes about 350 hours to develop an MVP of a web product and 600 hours each to develop iOS and Android applications. This is the bottom bar.
For the top – the sky is the limit. After all, you can spend twice as much on everything (additional features, admin panel, UI / UX design, marketing, DevOps, management, libraries and framework integration, QA, and so on).
It is also worth considering the enormous spending on marketing. Although it is not comparable to the film industry, where this item is equal to the amount for the actual production, it is still growing from year to year.
IT specialists pay a considerable part of the money for product development. And here, you can save a lot by turning to the nearshoring-outsourcing model. Thus, expenses can be reduced by almost half.
To understand what to count on, get ready to spend 6-9 months of time and tens or even hundreds of thousands of dollars. And this is subject to a well-played development team.
But if your managers have done an excellent job and set up the creation mechanism, then they can find investment in specialized funds and similar structures.
Conclusion
Social network app development is a complex process that starts with an idea and ends only after the end of work on the beta version of the product. Before that, customers and creators must go through many stages of startup development, starting with brainstorming over the idea of ​​social media, the release of the MVP, the literal ups and downs of your offspring, the first funds, and first scandals. Where would you be without them?
This path is not given to every team. The main thing is to avoid making the mistake of a survivor and do what we have to do. If you need qualified assistance, our company is ready to shoulder some of the hardships of building your business and making life easier for the customer.
If you need our help, please get in touch with us.
FAQ