Mobile app development is at the peak of popularity right now, with more and more businesses switching to mobile to attract their target audience. People want to be able to do everything with their smartphones, from calling their friends to ordering different products and services, so it's essential to adapt mobile apps and constantly update them to meet the growing demands and changes in the market.
Mobile app development is not standing still; it's developing at an unprecedented speed, utilizing new technologies each year and creating new app trends. At IntelliSoft, we have been developing mobile apps for more than 16 years and following the latest app trends in the industry. Now, we're ready to share these tips to help you develop an app that will skyrocket your business and outperform all your competitors.
Latest Statistics on Mobile App Development Industry Growth
The mobile app development industry is growing at the speed of light. According to the latest reports, the global mobile application market size was valued at USD 206.85 billion in 2022 and is expected to grow at a compound annual growth rate (CAGR) of 13.8% from 2023 to 2030. The most revenue now is generated in China (US$166.60bn in 2022).
The reasons for such speedy mobile app development industry growth include rising internet usage, the use of AI and ML, and the increase of internet usage in developing nations like Brazil, India, and China. Moreover, there's a rise in gaming technology, making mobile games more accessible to users. These games often utilize technology such as Augmented Reality, Virtual Reality, and various sensors and gyroscopes, moving the gaming industry forward.
Business of Apps reports that mobile app consumers are expected to spend $34.1 billion on app stores in Q1 2023, which is an impressive number, and it is expected to grow even more. All these numbers demonstrate one thing: the mobile app industry shows no signs of regression. On the contrary, it's growing, generating impressive revenue, and dictating the development trends. That's why it's high time to go mobile and implement the latest tools and technologies in your mobile apps.
Top Mobile Application Development Trends in 2023
Let's move to what we're here for – mobile application development trends that you should consider following this year when developing your mobile project.
1. Artificial Intelligence (AI)
Artificial Intelligence (AI) is nothing new when it comes to new trends in mobile application development. It has been around for years, just not as widely used as it is now. In 2017, when Apple created Siri, everyone finally started paying more attention to AI and introducing it to their applications. By 2025, the AI market is expected to reach $190 billion.
With AI, developers can create more predictive, personalized, and intelligent apps that offer a personalized, unique user experience. AI is especially beneficial for apps that need to collect, store, and analyze huge amounts of user data and do it effectively. Moreover, it can help with personalized recommendations, content, and suggestions. It's an essential feature, especially considering how often people use smartphones in their daily lives.
In 2023, AI use will increase even more. It will automate mundane tasks and offer predictive analytics and natural processing capabilities. AI also helps improve user engagement by analyzing user behavior, preferences, and patterns, and using this information to improve the app, add new features, and make the app more engaging and relevant.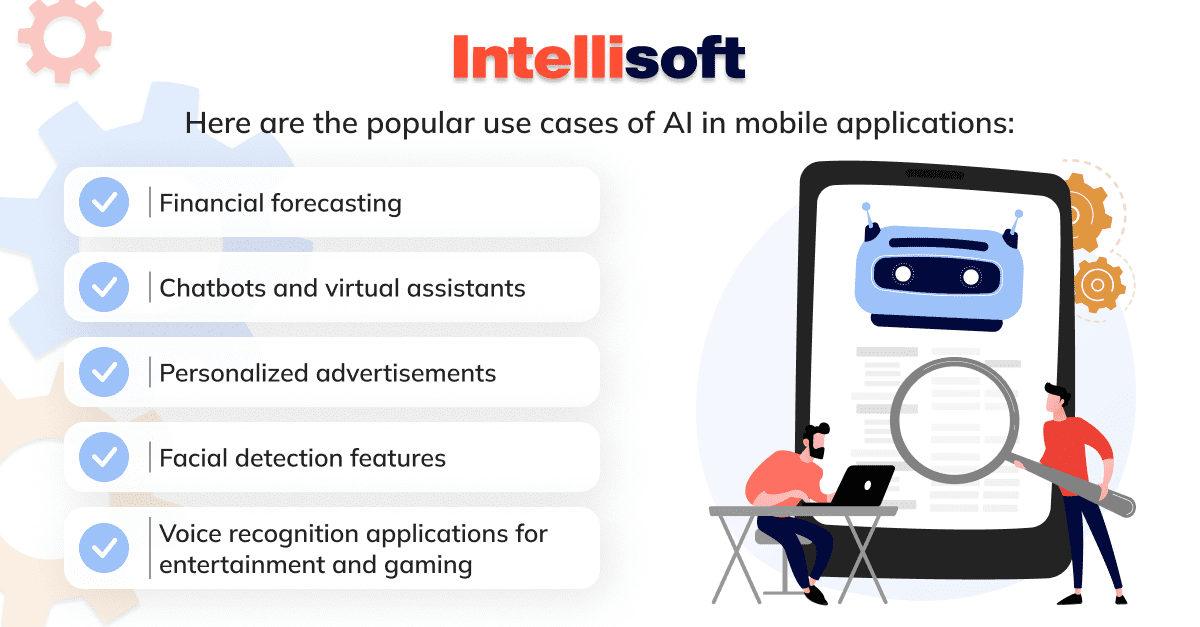 2. Augmented Reality and Virtual Reality
Augment reality (AR) and virtual reality (VR) usage comes hand in hand with AI. These technologies have become a bridge between reality and the online world, allowing users to receive an outstanding virtual experience.
AR and VR are becoming one of new trends in mobile application development in industries such as gaming, entertainment, education, and healthcare. Applications that use AR overlay digital content onto the real world, providing users with an immersive experience. VR creates an entirely immersive environment so users can interact with the digital world.
These technologies will continue expanding the way devices assist with everyday activities. For example, people can use AR and VR to shop, visit museums or galleries without leaving their houses, immerse themselves in historical events, measure objects, and more. Moreover, it's possible to use these technologies for marketing purposes and to stand out among competitors.
3. Mobile IoT Apps
The Internet of Things is also a must if you want to stay on top of the competition. It has become a trend in multiple sectors, from healthcare and transportation to manufacturing and agriculture. What is IoT exactly, then?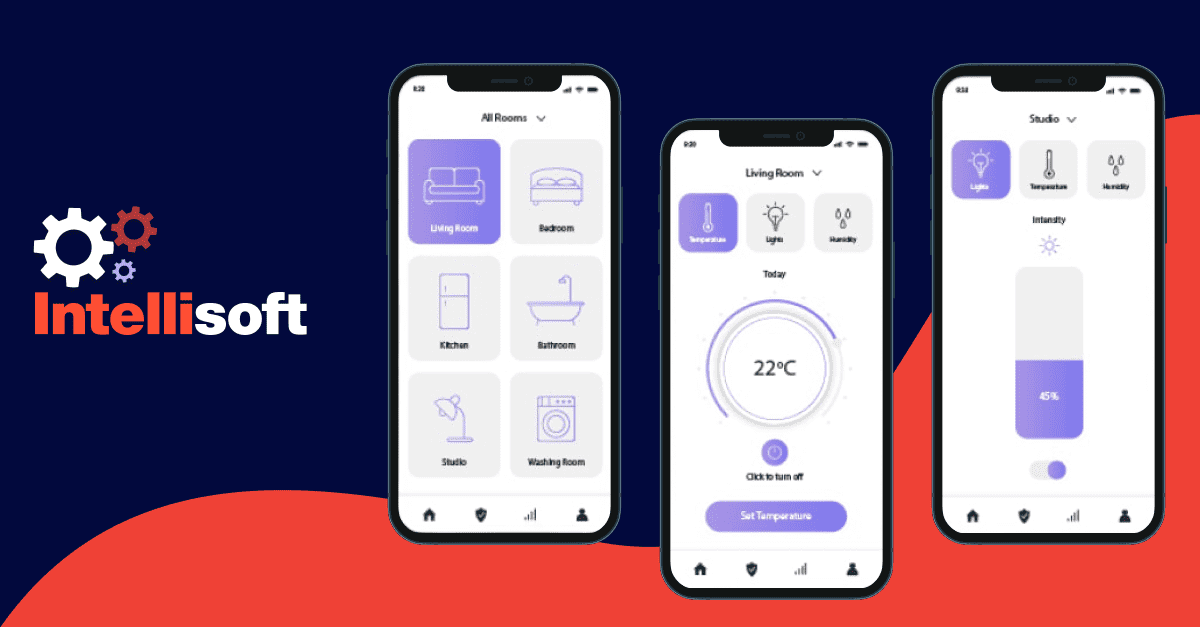 Let's say you have just left your home and forgot to lock it. Normally, you would panic and rush home to check if your belongings were still there. With IoT, you can breathe out – you can lock your house from any location through a specialized app on your phone. In IoT, everything is interconnected, and you will be able to control almost everything using these systems.
IoT systems are not only used by B2C companies; a lot of B2B companies also benefit from it. For example, railway companies use IoT to install sensors on track sections to monitor the load on the rails. It's done using mobile apps to track it online, analyze the data, and get real-time alerts.
Being one of the trends in mobile application development, IoT has a lot to offer everyone, no matter what type of app you're about to build, be it a customer-oriented solution or an enterprise management app.
4. Mobile Payments
Offline shopping is slowly but surely becoming outdated. The majority of people now prefer to shop online, so eCommerce is one of the most quickly developing markets in the world. That's why there is a huge demand for apps that allow people to purchase almost anything through their phones.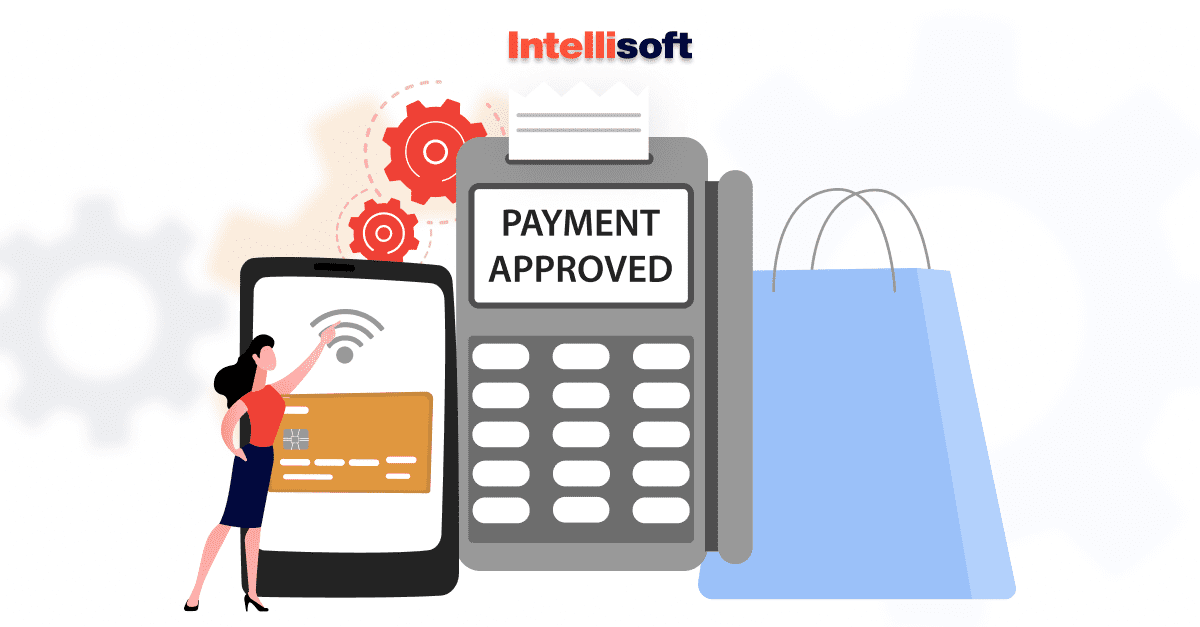 One of the reasons for this boost in online shopping was the coronavirus pandemic. Both big retailers and small businesses had to close their offline stores and move online to keep their customer base and survive the crisis. That's when people realized that online shopping is more convenient for buyers and sellers.
This is why if you run a business that sells products or services of any kind, it's time to consider going online as well and creating apps with in-app purchases. Moreover, a lot of mobile users already have online wallets, allowing them to make purchases without entering the details of their credit cards every time they buy something.
5. Cloud-Based Mobile Applications
Integrating advanced technology like AI, ML, IoT, and others into your app requires a lot of storage and processing power to deal with all the data. You can create a huge app that takes up a lot of internal storage on users' devices, but the chances are that people won't download it.
There's a solution, though, and it's cloud computing. You need remote services to store all the data and ensure the seamless functioning of the app that doesn't take up too much space.
Cloud integration is highly beneficial for users and app developers. It helps secure the functioning of the app across several devices, streamline all operations, save money on hosting, ensure better loading, and increase user retention.
One of the most important benefits of cloud computing is scalability. As your business grows, and more people start using your app, you will need to adapt to increasing demands and scale up. With cloud computing, the backend can be scaled up anytime, and the users won't notice any changes.
6. 5G Connectivity
5G technology is upon us, transforming the world of mobile app development. The enhancement of wireless connectivity allows the implementation of technologies like cloud computing, AI, ML, AR, IoT, etc. With 5G technology expanding worldwide, more businesses have started implementing it in their mobile apps.
5G has several benefits for mobile application development:
It is up to 100x faster than 4G.
5G comes with ultra-reliable low latency communication (URLLC), ensuring real-time data processing.
It is possible to connect up to a million mobile devices.
It can work with low, mid, and high bands, ensuring equally excellent connectivity.
7. Greater focus on UX/UI
Mobile screens require a simple and intuitive interface, considering the screens' small size. People prefer mobile apps to be as minimalistic as possible, with easy-to-read text and simple visuals. Therefore, focusing more on UI/UX when building your app and taking a mobile-first approach is essential.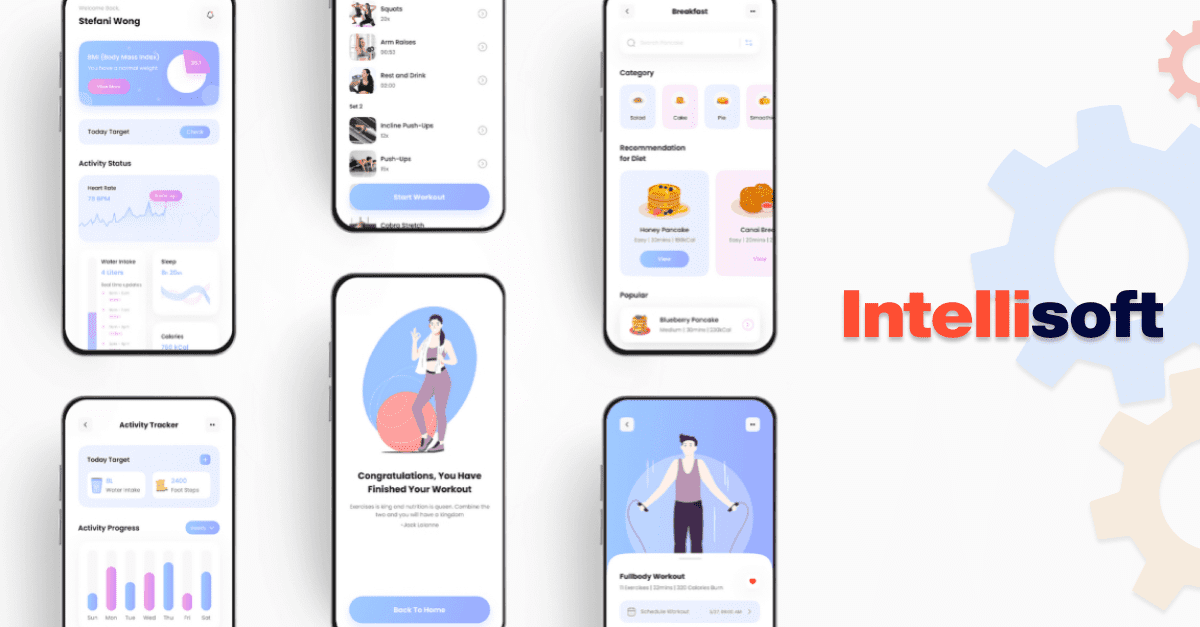 When developing your mobile app, ensure it is easy to use, visually appealing, and not overloaded with information. Moreover, trends for UI/UX are constantly changing, so pay attention to what your competitors are doing, such as what colors they use, fonts, etc.
8. More camera-focused apps
The work-from-home trend that emerged during the pandemic has also greatly influenced mobile development. These days, people, both working and studying from home, rely on video calls, so apps like Zoom and Google Meet grew in popularity.
It's not just Zoom and Google Meet, though. You can also call other users via video on Instagram, and more and more apps are adding this functionality. In 2023, camera-focused apps will continue making people's lives easier as the trend for remote work is not going anywhere.
9. Beacon technology
Beacons are wireless transmitters that allow sending personalized ads and notifications to people's phones detected in a particular area. Beacons are also known as low-powered Bluetooth devices. Once a device is detected in an area, they interact with it, triggering an action and launching an app or sending a notification.
This technology covers numerous apps: museums, retail stores, and even stadiums. Businesses use beacon technology to provide a more personalized experience to their visitors and engage with them more.
For example, when a person is visiting a museum, beacons can be used to provide them with additional information about certain exhibits.
You can also add beacons to your app to collect data about user behavior and preferences to use this information later to improve customer loyalty. Keep in mind, though, that this technology requires careful consideration of security and privacy.
10. Focus on superior app security
Security is one of the top priorities when developing mobile applications, especially for apps for stores, banks, social media, etc. Mobile users are giving them access to their personal information, so the applications must have increased security measures.
Mobile security is all about protecting data from malware, hacking, and data breaches. You can protect your app with the use of two-factor authentication, biometric authentication, or secure data encryption. You should also remember to comply with the latest regulations and security standards, such as the General Data Protection Regulation (GDPR) and the Payment Card Industry Data Security Standard (PCI DSS).
11. Low code/No code
The low code, or no code trend is on top right now, allowing developers to use shortcuts to create interactive apps faster and more efficiently. Some developers even state that it's the future of app development, and it may be true.
Low code is a method of building applications using intuitive graphic tools and embedded functionality to reduce development time. No code goes even further, allowing developers to create apps without writing code at all.
According to Gartner, these technologies will be used in more than 65% of application developments worldwide by 2024. It's no wonder that this trend is growing in popularity. Who wouldn't want to be able to create apps without the knowledge of traditional programming languages and having to write a single line of code?
How do low-code and no-code platforms work? They allow users to select and connect reusable components that represent specific steps and capabilities and link them together. Creating an app looks more like drafting a flowchart than writing lines of code for each feature and functionality.
The main benefit of LCNC is that they free developers from mundane activities and allow them to focus on more important tasks.
12. Voice search
Typing your search queries is no longer trendy; it's time to use your voice. Voice search has made an impressive entrance to the market, dictating future app development trends. In fact, the world voice recognition market is predicted to rise to $27.16 billion U.S. by 2026.
Voice recognition is popular for a reason: people no longer have to type their questions on Google or open certain apps by themselves. All they need to do is use their voice and give commands. "Siri, play my favorite song!" or "Send $10.00 to my brother's bank account" are among the thousands of commands phones can now understand and perform without you even touching your phone.
Voice assistants can be applied in various types of apps, including complex fields like banking and healthcare, so it's worth paying attention to this trend.
13. Gamification
People want entertainment these days. They no longer want to use boring apps that all look the same. That's when gamification enters the scene. It helps make apps more fascinating and exciting to use, offering people something new.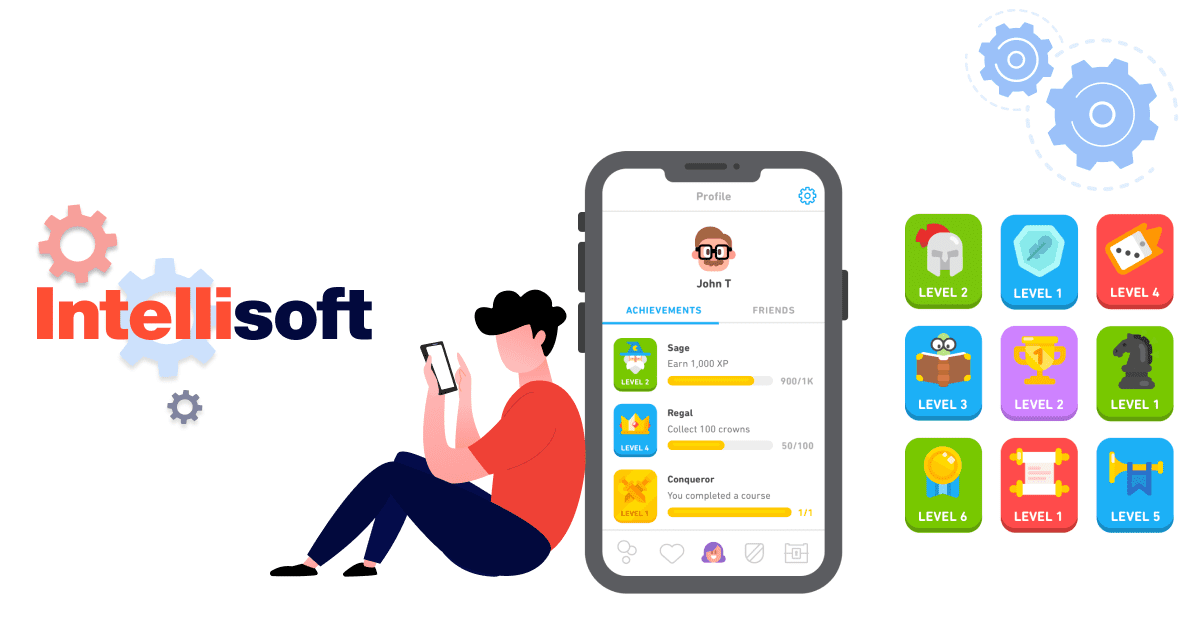 Gamification is not necessarily about playing games. It also means making apps more interactive and fun to use. For example, let's take a look at Duolingo, one of the most popular learning resources that have mastered the use of gamification. Users can choose levels of difficulty, complete various tests, achieve badges, and have a lot of fun while learning a new language.
14. Motion Design
Again, it's all about engagement. Simple designs are great to some extent, but they can get really boring and discourage people from using your app. You can resolve this issue with motion design – a way to make your application's design more interactive, engaging, and animated.
When implementing motion design to your app, learn about the visual hierarchy of elements and add desired motion effects to them. For example, you can use motion design to create an interesting onboarding experience for users, using animation to help people find their way around more quickly.
Another way to use motion elements is to let users know what's wrong and what's right. For instance, when a person enters a wrong password, the field can shake, demonstrating that something's wrong.
Motion design saves your user's time and provides them with a more enjoyable experience, so why not implement it in your app?
15. Predictive Analytics
This trend will surely shake things up in the industry in the upcoming years. Predictive analytics is used to predict events using data and technologies like AI, ML, modeling, etc. For example, apps can offer you products/services/shows based on the ones you have already purchased/watched.
In 2023, predictive analytics can become mainstream and implemented by the majority of mobile apps. The reason is that it helps predict user behavior, offer more personalized recommendations, and come up with solutions to possible issues.
The idea behind predictive analytics is that each user will have a different experience with the app, so it's essential to make product suggestions as personalized as possible to target every specific person.
16. Apps For Foldable Devices
Samsung Galaxy Fold, the Huawei Mate X, and the Motorola Razr are the flip phones of the Gen Z. They combine the modern love for touch screens and the nostalgia for flip phones of the past. Even though foldable devices are not at the top of popularity right now, they still require a different approach to applications for foldable devices due to their screen types and size.
The main idea is that an app should adjust its display when the screen is unfolded and folded. Apps for foldable devices can be the future of mobile app development, presenting a unique opportunity both for business owners and developers.
17. On-Demand Apps
On-demand apps include categories like taxi apps, food delivery services, grocery delivery apps, etc. The top on-demand apps these days include Uber and Taxify, but their followers appear on the market daily.
On-demand apps can be called the future of application development, as people now prefer to order services and products directly from their phones and have them delivered to the door. These apps are easy to use, offer a ton of features, and make people's lives a bit easier. That's why more organizations have moved their focus to on-demand apps, starting a huge trend not only for 2023, but also in the coming years.
18. Wearable Technology
Mobile app development is not only about smartphones; it also covers smartwatches, trackers, fitness bands, and so on. Even though wearable devices are already super popular, they are yet to reach their full potential, so there's room for developers to experiment.
Let's take a look at this graph of wearable device usage in the US.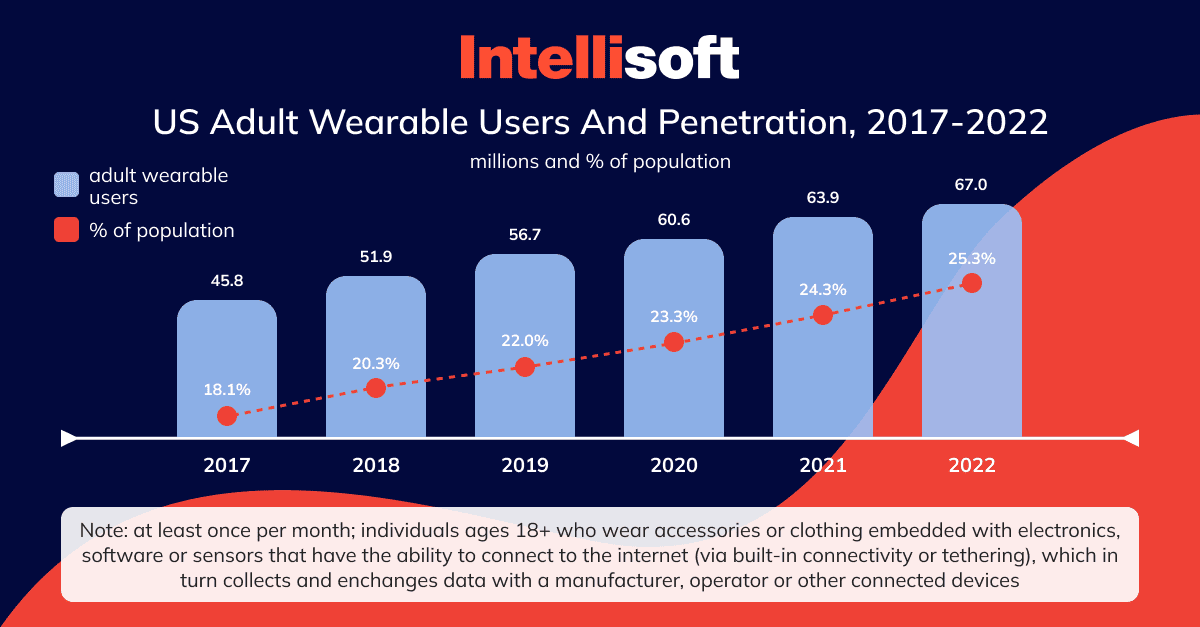 As you can see, the growth of usage is steady, and it is expected to continue and change the way mobile apps are developed.
For example, there's a huge demand for apps developed for Apple Watches as there's an App Store created specifically for these devices. Apps created for wearable devices help developers collect data analytics and create personalized recommendations. However, keep in mind that smartwatches have much smaller screens, so it's essential to adapt the interfaces accordingly.
19. Chatbots
Chatbots are not a new invention, they have been around since the late 1990s, with the introduction of AOL Instant Messenger. The new chatbots are much more advanced, offering more functionality and features. This change has happened due to increased consumer demand as people want to be able to contact customer service directly in the app and chat with them about their questions.
Chatbots are now driven by AI technology that is constantly evolving and becoming more human-like. These programs mimic human conversation through text or voice-based conversations. They can be used in eCommerce, healthcare, customer service, and so on, and provide 24/7 support for users.
It is worth adding a chatbot to your app if you want to automate repetitive tasks and save money and resources. They can help you schedule appointments, answer frequently asked questions, and free time for your employees.
20. Blockchain
Blockchain has transformed many industries already, including education, finance, healthcare, etc. Now, it's entering the mobile app development market, allowing for a secure and transparent payment process and reducing the need for a middleman.
This technology can also help create decentralized apps like smart contracts or DeFi (decentralized finance) applications. It supports popular digital currencies like Bitcoin, Ethereum, and Litecoin, making digital transactions easier by using Blockchain protocols. This technology's growing popularity is because it provides lower-cost solutions, can be automated, and consumes less time.
Mobile Commerce Trends
Over the past few years, mobile commerce has consistently grown within the United States. By 2025, the mobile retail commerce sector will achieve a remarkable $710 billion, exceeding the $430 billion mark recorded in 2022.
A key contributor to the ascent of mobile commerce is the extensive presence of smartphones. Statista's year-end 2022 data approximated 307 million smartphone users in the United States, constituting approximately 92% of the nation's population. Now, let's take a look at main mobile commerce trends.
Chatbots
One of the mobile e-commerce trends is chatbots, programs that mimic human conversations and are commonly used to assist consumers in mobile commerce. While online shopping eliminates the in-store human interactions, many individuals still seek the ability to engage with someone regarding a product, pose specific questions, or address inquiries not covered in product descriptions or on websites. Chatbots come to the rescue by furnishing customers with essential information and seamlessly guiding them to a human representative if the query proves too intricate for the bot to handle.
But why opt for chatbots over real people? Chatbots offer the distinct advantage of being available 24/7, ensuring customers receive immediate responses. For straightforward concerns, customers can obtain instant assistance from a chatbot. Moreover, when dealing with a high volume of inquiries from numerous customers daily, it may become unsustainable for human agents to address everyone's questions promptly.
Consider that chatbot can deliver a consistent everyday experience for 57% of businesses' customers, ultimately leading to a higher ROI ( return on investment) for online stores.
Voice Shopping
In 2023, approximately 6.8 billion smartphone users will be worldwide, representing a 4.2% annual growth rate. As more and more individuals turn to their smartphones for online shopping, voice shopping is emerging as one of the most prominent trends in mobile commerce.
Imagine you own an online boutique, and your mobile app boasts a voice shopping feature. With this functionality, customers can instruct their voice assistant to perform tasks such as "order a new pair of sneakers" or "add toothpaste to my cart." Such an assistant would then activate your boutique's mobile app, search the available products, place the selected items into the customer's shopping cart, and complete the checkout process by utilizing the customer's saved payment details. 
Thanks to voice search as one of the mobile e-commerce trends, customers can accomplish all these tasks without touching their phones or physically opening their mobile app. By integrating voice shopping and other innovative features, businesses can enhance the overall customer experience, boost sales, and provide the convenience that busy customers seek in their shopping journey.
Personalization and Customization
In 2023, two prominent trends are shaping the landscape of mobile e-commerce: personalization and customization. As the wealth of data on customer preferences and behaviors grows, businesses are harnessing this information to deliver more tailored and pertinent customer experiences.
One highly effective method for personalizing the shopping journey is through customized product recommendations. By analyzing data like purchase history, search queries, and demographic details, businesses can suggest products that align with the customer's interests, making it easier to discover what they're seeking and increasing the likelihood of a purchase.
Another avenue for personalization is offering customization options. Allowing customers to personalize their chosen products enhances their shopping experience, making it more distinctive and memorable. For instance, a clothing retailer might enable customers to select the color or fabric of a garment. In contrast, a furniture retailer could provide various customization choices for items like sofas or beds.
Personalization and customization can also extend to marketing and advertising strategies. When businesses tailor their marketing messages and advertisements to individual customers, they enhance the relevance and effectiveness of their campaigns. This approach can involve targeted advertisements based on customer demographics or interests and personalized email marketing efforts considering a customer's purchase history and preferences.
Furthermore, personalized surveys offer businesses an avenue to collect customer feedback, ultimately improving the shopping experience. By creating anonymous survey forms, companies can gather candid and valuable insights regarding their products, services, and the overall shopping process. This data can then inform data-driven decisions, allowing businesses to optimize their mobile e-commerce strategy for future success.
How can IntelliSoft help?
The number of trends in the mobile development market can be overwhelming, making it difficult to decide where to start. Whether you're confused and need help deciding, or already know what you want your app to look like, IntelliSoft is here to help. We can be your guide and assistant in the confusing world of mobile app development, offering our expertise and skills throughout the entire development process.
Our team of developers not only understands what features are the must-haves right now, but can predict what will be trendy in the coming years. In this way, you can be sure that your app will be on top of the cutthroat competition, and your competitors will look up to you when developing their apps. We take a unique approach for every client, ensuring their most creative ideas become a reality.
Have you decided to build an app but are unsure whether we work with your industry? Here's a list of industries we serve:
Healthcare
Logistics
IoT
MarTech
Legal
EdTech
The IntelliSoft team develops iOS, React Native, Android, and Flutter mobile applications, taking a mobile-first approach and using cross-platform development frameworks to make your app fast, scalable, and work seamlessly across all platforms. We're fond of significant challenges, so let us know if you have one for us.
Related Readings
Conclusion
Small, portable devices are taking over the world. People want their smartphones to have the functionality that allows them to perform everyday tasks easily, work, communicate with others, order dinner without leaving their beds, and even close the curtains with voice commands. A couple of years ago it might have seemed like something from a cyberpunk movie, but it's a reality now. In the coming years mobile apps will become even more advanced thanks to the use of AI, ML, IoT, and other technologies that are actively used by developers now. If you want to keep up with the trends and ensure that your app is on top of the competition, you need to start implementing these technologies now. Fortunately, IntelliSoft can help you with that and make this process faster and more efficient; all you need to do is contact us.
FAQ