The need for healthcare digitalization has been fueled by rising patient expectations, fierce competition among medical service providers, and the advent of cutting-edge technologies. Additionally, the trend of hiring healthcare app developers has emerged due to healthcare facilities' quick uptake of intelligent medical devices and software solutions.
We at IntelliSoft offer software development services and devoted developer teams to medical enterprises, healthcare facilities, and medical startups. Since 2007, we have been completing various projects for our clients (one case that you can check is Daintel/Cambio). As a full-service IT company, IntelliSoft can develop a healthcare project from the creation of the minimum viable product (MVP) and software design to user testing, project release, and subsequent integration with medical facility business ecosystems. We are not only willing to help you understand the basic principles of hiring healthcare professionals for IT projects, but lend a helping hand with your project.
Would you benefit from recruiting in-house experts or using the services of a healthcare application development company? How much may it cost you? Find all answers in our post.
Types of Mobile App Development Teams: In-House vs. Outsourcing
When the idea for the app is ready, it's time to start working on the design and development. You can assemble your team or contact an outsourcing company to help hire healthcare software specialists. The question is which one would suit your project better.
In-House Healthcare Developers
If you own a business and have a concept for an internal business application, you can employ developers full-time on your team. In this scenario, you are responsible for recruiting a team and looking for specialists. What are the benefits and pitfalls of this model?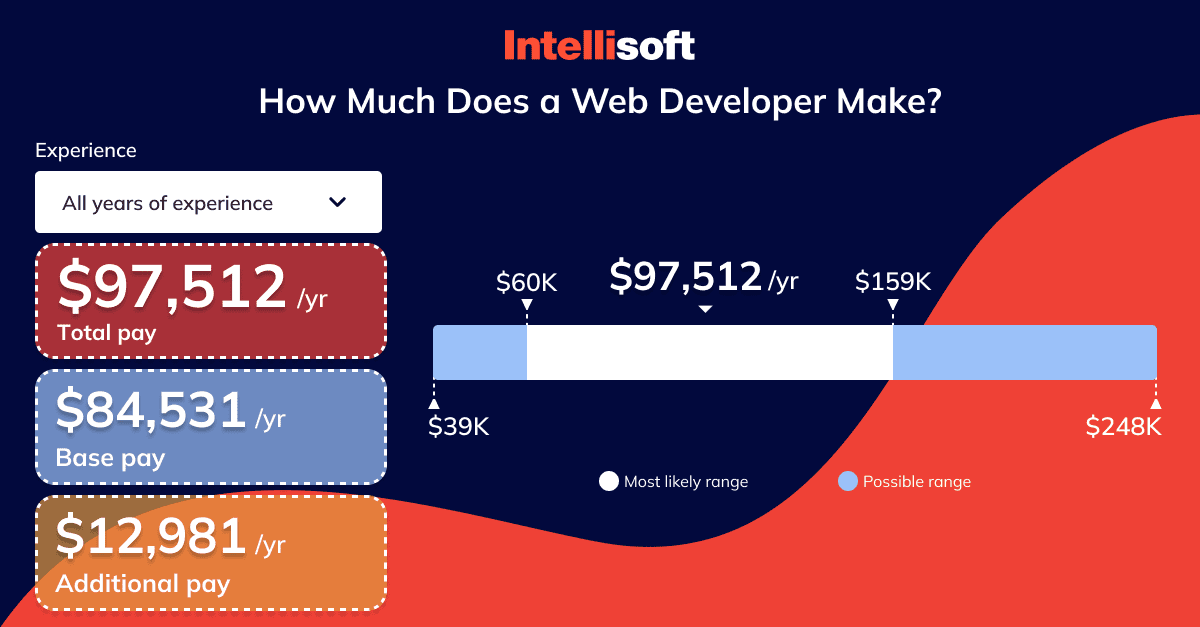 In-House Healthcare Developers Pros
Deep understanding of your ideas and goals
Developers and designers will be familiar with all of the application's features. A thorough understanding of the peculiarities will expedite adjusting and refining the app. In addition, the team will have a solid grasp of the target audience and their needs, allowing them to enhance the software's logic more quickly and effectively.
Complete dedication to your project
Employees invest more effort in their work when they are on the payroll. They are continuously connecting with coworkers through team-building activities and brainstorming meetings. In addition, your project is the team's primary source of income. Consequently, employees are more engaged and motivated.
In a couple of months after release, if your cart is missing or the OK button breaks, your programming team will get to work immediately and fix the bugs quickly. Outsourcers will also fix bugs, but because they're busy with other projects, they may not take on your tasks as soon as they'd like.
No language barrier/time difference
Despite the rise of remote work's popularity, many businesses encourage their staff to come in for at least some of their shifts. Working from the office at least a couple of days per week has a beneficial influence on productivity because it makes it easier to seek assistance from a coworker when needed. Also, as a rule, in-house employees live in the same time zone and area. Thus, their business hours will match and, most probably, they'll speak the same language.
Face-to-face communication & no cultural gap
In the office, staff can solve various issues faster. They have an opportunity to come to each other and provide in-place assistance. Besides, they probably belong to the same culture, so no ethnic or racial issues should arise.
In-House Healthcare Developers Cons
Administrative & time expenses
You'll need to hire app developers by screening applications, evaluating assessments, and holding interviews. You may also need to brief everyone on the project and lay out a plan for how everyone will contribute. It could take a couple of months before progress is seen. Add administrative costs like those associated with wages and social benefits, and you will probably think about other alternatives. Remember other expenses like onboarding, rent, premise, tech, etc.
If turnover rates are high, the immediate repercussions are severe:
Loss of team morale
Loss of vital knowledge and expertise
Loss of faith in the team's competency and performance capacity
You can gradually eliminate these factors.
You can only access people living within your country or the neighboring states. You can recruit specialists overseas independently, but the risks are high without an outsourcing agency.
Outsourcing Healthcare Developers
Going with an outsourcing or outstaffing business gives you a dependable partner offering top-notch personnel for application development and troubleshooting.
An outstaffing company's pricing policy, which often comprises the final cost per hour of work plus a markup, determines the price of employing app developers for hire. A highly qualified developer works for the company and can leave/be fired after the project is done without any issues.
Pros
The first stage, design development, commences after the contract is signed. The client receives the initial mockups within 2-3 weeks. Usually, a few months are required to get the same results with an internal team. The client pays transparently for hours spent on their application.
The virtually unlimited talent pool
You can only look in your immediate vicinity for qualified programmers to fill open positions at your company. Using a remote work arrangement may not be practical, as it will be challenging for a recently formed team to establish online procedures. Using outsourcing, you may find and hire app developers from anywhere in the world who have experience working on projects like yours. That's just what Skype did; the company hired a group of Estonian engineers to build the software.
Most companies can expect to schedule two to six weeks to hire a developer. Can you imagine how many interviews and meetings you'll need to pick the right person for your business? What if you need an entire team? No in-house HR can handle it faster than an outsourcing agency.
Virtually unlimited access to technologies
Because you have unlimited access to a pool of talents, you obtain the same access to technologies. An outsourcing company can find experts in any programming language, framework, or environment for your needs, whether Angular or Node.js.
Ability to scale teams to adjust development speed
You can assign a contractor only part of the development process to adjust development speed and allocate costs/resources more effectively. Say, you ask the outsourcing partner to redesign an app for storing patient records. The application had already been developed by your internal team, but the design is too simple. The external team then has to make the UI more catchy and complex to make the app stand out among the competitors. The client can obtain the result faster than if they had picked up in-house designers.
Cons
Although outsourcing expands the team selection options, a team that meets all the criteria may, for instance, speak a different language. Misunderstandings can occur even if you and the project manager speak English well. Online translators are not always the best way out, so you may face specific issues until the hired team fully understands what you expect.
The team of outsourced developers may reside in an area with a different time zone. A significant time shift makes it difficult to synchronize and arrange phone calls.
The team may have cool projects in their portfolio, but they'll get your job done differently than expected. The developers work with a couple of frameworks on which you can't implement the features you need. So check if the specialists have done similar projects and ensure they can create what you want.
Why Choose Outsourcing Healthcare App Developers?
It turns out that more than a third (37%) of all small businesses outsource at least one business process. As of 2019, more than half of them (52%) planned to outsource one or more business processes. In turn, 92% of G2000 companies use IT outsourcing. We have already listed the primary benefits of outsourcing:
Reduced time & money
Increased access to various technologies
The extended pool of experts
Enhanced scalability
That's not all! Additional benefits of outsourcing include increased efficiency, significant workforce flexibility, and better operational control. Outsourcing companies can also invest their resources in developing a core internal workforce rather than the entire workforce.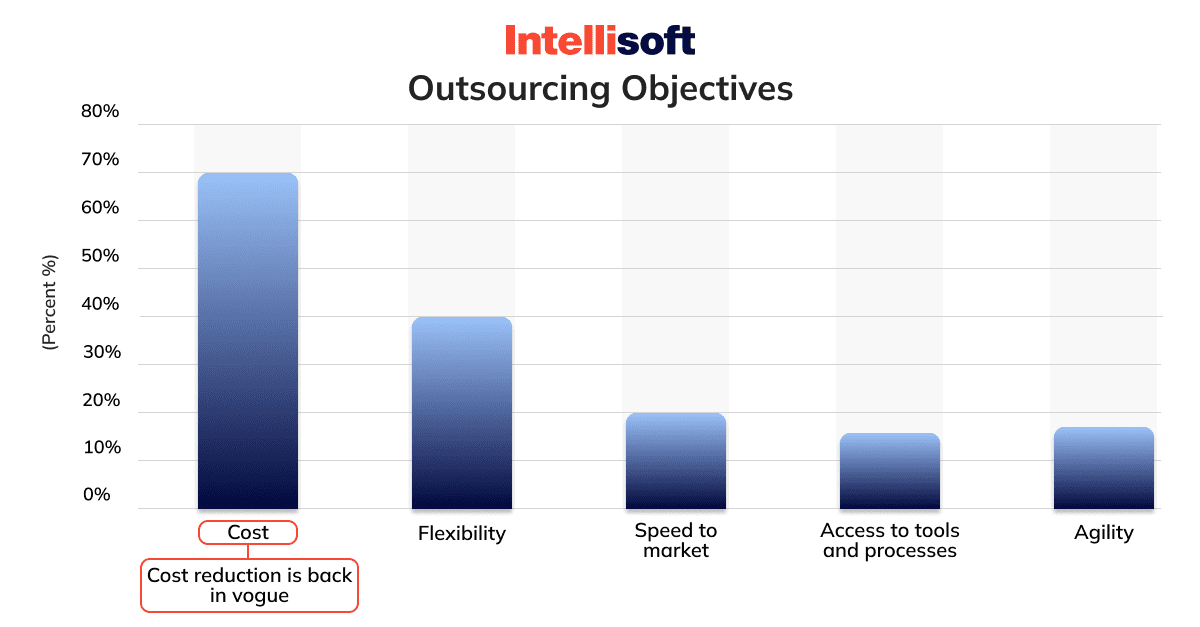 Overall, businesses spent over $700 billion on outsourcing in 2022. This amount keeps on growing. Why? Outsourcing healthcare developers provide opportunities to catapult a business into dominant market share, large-scale growth, and new revenue opportunities. For companies that think outsourcing is the best strategy, there are plenty of tools, resources, and cautions to help anyone navigate the murky waters of outsourcing.
How about reading some related articles?
When Outsourcing Is the Right Option?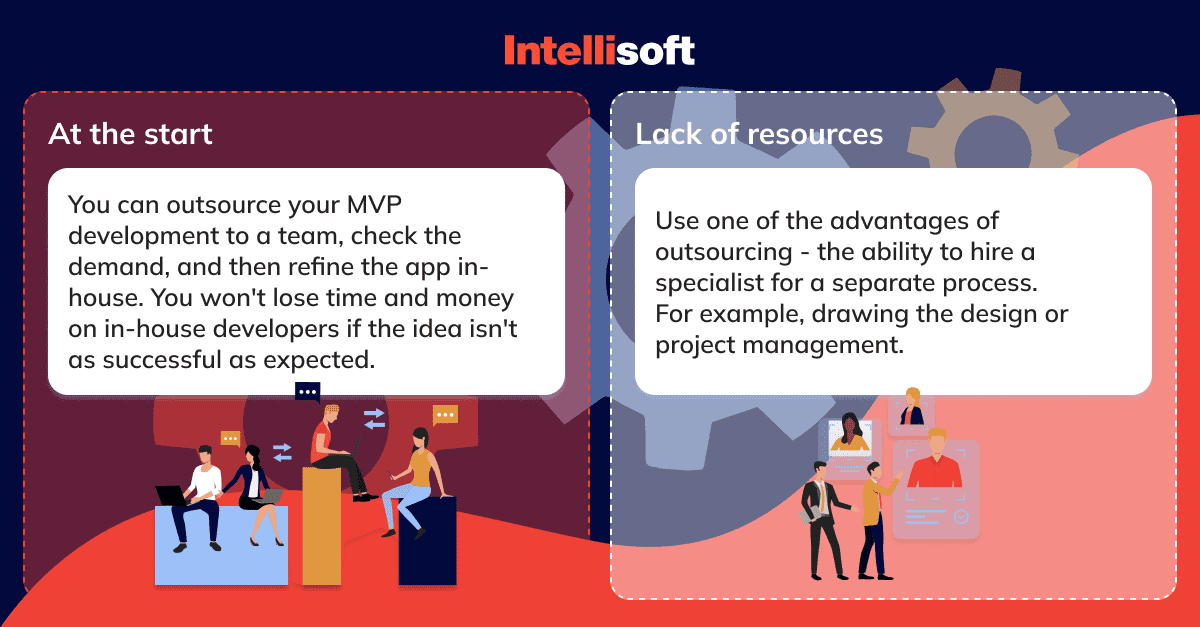 For the medical app, you need a clickable prototype for patients and healthcare providers to present the idea to investors. After receiving the investment, you can develop a full-fledged application if your MVP is approved. That is how risks are minimized.
Top Places to Search for Medical App Developers
So, how to find app developers? Many places exist, from review platforms to IT communities, to find developers of different levels. You may mix all categories below to gain the most accurate results.
Ratings and review platforms
That is where to find app developers in the first turn. Candidate and employee reviews are excellent for monitoring and displaying your company brand. To assist you in enhancing your reputation, think about signing up at one of such platforms. Place your portfolios, company description, or reviews.
Before applying for a job, 82% of applicants now examine the employer's brand and reputation, a 7% increase over the past five years. Examples of review services include Indeed, Clutch, Glassdoor, Job Advisor, and more.
Job platforms (general and for IT only)
Authentic Jobs, GitHub, Upwork, Fiverr, Krop, The Muse, and more – are all popular job platforms where you can find engineers for your project. Another option on many websites like that is hunting – searching for employees by the company. If you need someone from a particular organization, and the developer is not on the platform, you can try to reach them through other employees who have quit the organization (or can still share contacts with you). You will pay a small fee for this service.
Even though you're looking for developers of medical solutions, they should not be healthcare experts. They should only be programming gurus to build software based on what experts in medicine recommend. Anyway, pay attention to LinkedIn. It was not initially designed for the IT market, but don't give up on searching there.
Need Developers For Your IT Project?
Hire Now
Set up a keyword search and use operators to narrow down the sample. Also, note that working with profiles from the end or bottom is better not from the beginning. The most popular candidates – those at the beginning of your search – get the most messages, so your message may simply go unread. Facebook may also do you a favor.
Second, you will identify healthcare mobile app development companies whose philosophy resonates with yours and whose services align with your preferences, which will help focus your search. You may also check out the corporate blogs of various healthcare and IT-related businesses. By doing so, you better understand the market and find out who the major players are.
If there are hundreds and thousands of like-minded professionals from the world's leading countries, the benefits of such a community are apparent. It's much easier to work in a close-knit team where all members support each other, give practical advice, and share their knowledge and accumulated experience. That is why specialists of different profiles often become permanent residents of professional forums, conferences, and other events. They may ask any questions, discuss problems, and exchange opinions.
"You can even attend conferences for healthcare corporations, as some developers might also be walking around during the breaks. RubyConf, DjangoCon EU, Strange Loop, and KubeCon would be some of the best examples of such events. Nowadays, there are on-site and online business events. Be bold to browse the attendees if you learn about an upcoming conference. There might be skilled experts with appropriate experience for you."
Kosta Mitrofanskiy – CEO @ IntelliSoft A technology expert and entrepreneur with 20+ years of experience in the web & software development business.
6 Steps to Recruiting Healthcare App Developers
You can speed up the recruitment process significantly by following these recommendations.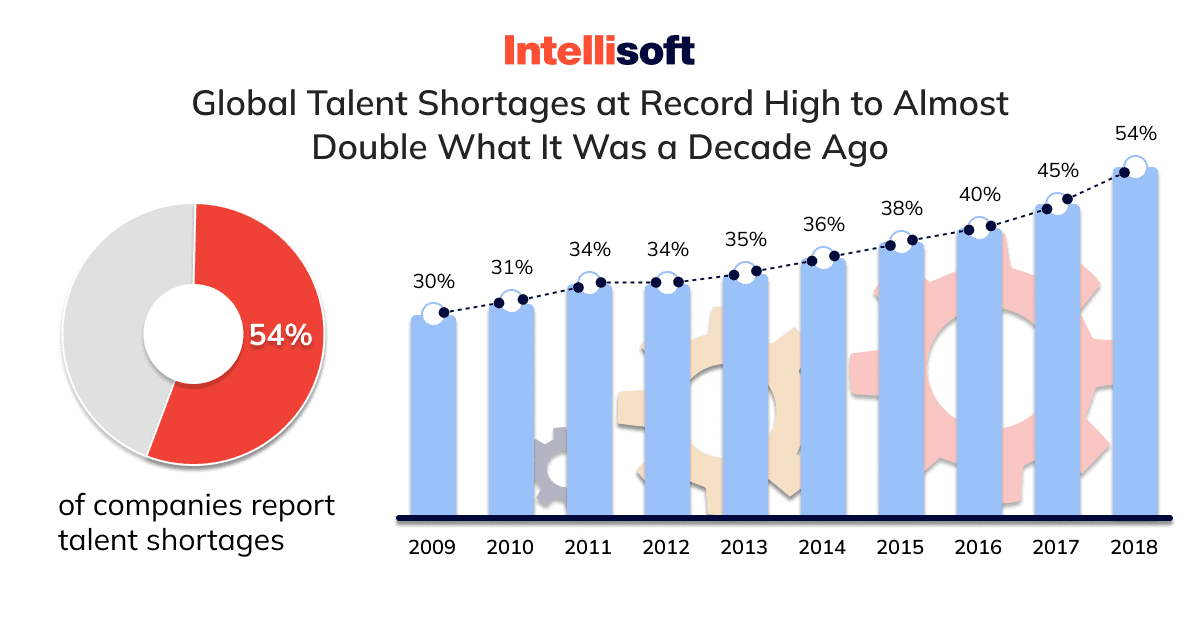 Step 1. Prepare Your Health Software Requirements
If you're a company that needs a development team or at least one engineer, you probably know what you want. A corporate portal? A mobile app for medical patients or doctors? No matter what kind of digital product you plan to produce, decide what technology you'll need to make it happen before coming up with the particular requirements.
For instance, determine if you would be better off with React.js or Python developers. Make sure you provide as detailed descriptions of features to include as possible. Decide on the design before transferring the details to a medical app development company​​.
How To Ensure Ultimate Security For Healthcare Software?
Learn More
Your project must be delivered by a certain deadline. Estimate this period to understand your needed resources: how many employees to hire, what technologies to use, how much money to spend, etc.
Finally, you should be aware of the necessary regulations to obey. Among all, keep these in mind to avoid legal issues:
GDPR. The General Data Protection Regulation (GDPR) organizes data transfers between members of the European Union. The GDPR wasn't enacted just for mobile apps, unlike, for example, HIPAA. Any program that collects and processes data from EU citizens must, in any case, be GDPR compliant.
HIPAA. HIPAA applies to all companies wishing to develop medical applications for the US market. A platform must comply with HIPAA regulations if it enables patients to share personal information with healthcare providers. HIPAA compliance is not required for tools such as calorie counters and step monitors.
PIPEDA. Personal information is defined by the Canadian Personal Information Protection and Electronic Documents Act (PIPEDA) as names, identity numbers, medical information, and credit records. The PIPEDA regulates the acquisition, usage, and disclosure of all medical info. Entrepreneurs should therefore verify PIPEDA compliance when building an app that will collect and process the personal information of Canadians.
Step 2. Shortlist & Prioritize the Developers
Check resumes for the right experience, technology stack, and other requirements. Remember: if the specialist is not a good fit at this stage, don't make life difficult for both of you. You might add them to the database if they did not lack that many skills.
As a rule, candidates write code the same way they express their thoughts. Employees who are literate, systematic, with a good sense of logic will prepare everything perfectly: from a cover letter to working code on large projects. If you feel the candidate lies or hides something, it is not the right person.
When you finish this phase, you should have a list of experts who specialize in the healthcare applications and technologies you require.
Step 3. Check Portfolios
Making a list of potential candidates comes after deciding your team size and engagement model. However, which one will suit you best? More than a resume is required. A portfolio can give a clue.
Visit the websites and profiles of mobile developers to look through their works. The samples in their working portfolio should be comparable to the health projects you intend to create. Once you find examples that fit your solution, you need to:
Look at the specifics of the software created by an applicant.
Download the app to your gadget and check if it works smoothly and is popular with users.
For instance, you can check the app by downloading it from the App Store. Additionally, look into the services, tech stack, and features that the development team you have picked can offer for your product. For instance, the applicant organization should have substantial experience with mHealth software like those used to keep patient records safely. Checking feedback and contacting previous clients may also provide valuable insights.
Step 4. Get in Touch and Share Your Requirements
You have a list of several applicants/outsourcing agencies you consider the best. Before making the first call, list questions you would like to clarify. These could be questions about tech stack, past projects, communication tools, etc. Find out more about their previous clients, projects, duration of cooperation, achievements, and difficulties.
Your task is to recall the hypotheses you formulated during the resume evaluation stage. Do not cut a person off if they do not fit formal criteria: sometimes, applicants with a modest resume turn out to be talented developers.
If you choose to work with a healthcare app development company, ask for a free quote to find out the price and some other nuances. Once you get in touch, discuss the project's cost and due dates with the potential contractor. Find out what might go wrong and what circumstances require more time and money. Decide how frequently you will check the team's progress and how you will keep an eye on their work. If a project manager (PM) is part of a dedicated team, you may leave it all to them not to get distracted.
"Discuss how you'll keep in touch. You may consider such applications as Zoom, Cisco Webex, and Skype. Also, if there are communication gaps because of the language barrier, think about how you may solve them. For instance, by using some translation software or something else."
Kosta Mitrofanskiy – CEO @ IntelliSoft A technology expert and entrepreneur with 20+ years of experience in the web & software development business.
Step 5. Find out About the SDLC
Having well-defined models for the Software Development Life Cycle (SDLC) is essential. In the world of mobile app development, the Agile methodology is the most popular. Discover who will work on your project, what platform(s) they specialize in (Android, iOS), and how long each SDLC phase will take. Dedication during the troubleshooting and debugging phases is crucial to prevent having to do things over and over again.
Customer service must be a part of the package. As you gain users, their suggestions would require continuous interactive updates.
Step 6. Negotiate & Sign a Contract
Now that you have implemented our suggestions, you may discover the ideal partner and get ready to sign a contract with an IT outsourcing agency. This contract specifies the conditions under which your project will be executed. In establishing a software agreement, you and your future business partner must agree on the following:
Payment policies. Software for healthcare is intricate and labor-intensive. A healthcare product's development and release can take months. Furthermore, it's fair for healthcare software developers to demand recurrent compensation upon phase completion. A payment agreement should include a clear payment schedule to ensure this. Under the terms of this agreement, the development agency should have the authority to suspend the partnership if payment is not paid on time.
Confidentiality. A development firm's promise of secrecy under a non-disclosure agreement (NDA) covers a client's project's general and specific details. In most cases, NDA is a single page long. A business owner can feel safe disclosing confidential information with the help of this paper.
Property rights. Both parties to the agreement must recognize that the client is the only owner of the released program and the sole holder of copyright and trademark rights. Under the terms of the agreement, the vendor cannot claim intellectual property (IP) rights over the software, no matter how much time and effort it spends on it.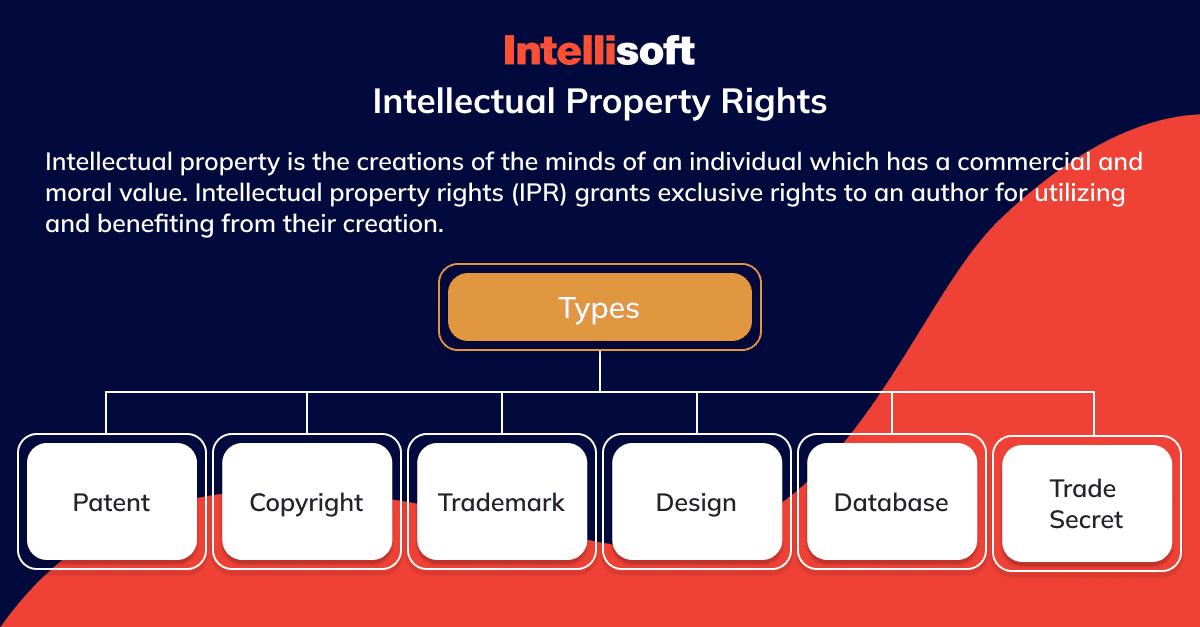 CTA: Download a Free eBook on Healthcare Project Security
Essential Soft Skills for Healthcare App Developers
First, the candidate must demonstrate their soft skills, which are just as important as professional skills. You might think that software developers only need technical knowledge and background, but that is untrue. See how soft skills matter too.
Teamwork
You can rarely find a team of one person working on a project. Modern work in IT requires constant interaction between experts. Forming a team is important for solving critical situations in a project, exchanging experience, and supporting young specialists.
There is a whole block of questions to determine the applicant's experience with teamwork. This list includes, for example, simulating difficult situations that the employee may encounter.
Communication skills will help avoid losing composure when interacting with colleagues, come to common decisions, and complete the feature on time. Also, provide feedback and conduct a code review.
Self-Learning
The IT sphere is developing faster than other industries. Awareness of trends and innovations is essential for any promising candidate. An in-demand specialist follows trends, including those for the healthcare industry.
Creativity & Adaptability
This point concerns the ability to adapt quickly to new conditions, changes and find non-standard solutions. While working on an IT product, significant adjustments are often made that developers must rapidly respond to. Also, a healthcare app developer needs out-of-the-box thinking to generate suggestions for improving the product.
Problem Solving
The ability to recognize issues, generate and evaluate potential solutions, and implement the most promising ones constitute problem-solving skills. An individual with strong problem-solving skills is independent and able to work well with others; they take the initiative to identify the source of the issue and then collaborate with others to brainstorm potential solutions.
Flexibility
A good developer knows how to give feedback, doesn't get personal, and doesn't show aggression – even if they have to repeat the same comments several times a day to people who don't know much about hands-on programming.
Communication
These are negotiation skills, presentation skills, the ability to find compromises, and teamwork. Product development is a team effort. Wanted or not, developers have to interact with other team members. Especially now, when many companies hold retrospectives and other internal events discussing problems, solutions, and new ideas.
Communication skills will be helpful when communicating with colleagues and sharing experiences and knowledge.
Critical Thinking
Analytical (critical) thinking is the ability to process data. It helps to properly understand, evaluate, organize, and structure information, find relationships, and draw conclusions. A person with developed critical thinking quickly breaks down significant problems into smaller ones. They can collect reliable data and evaluate it correctly. Such an expert will not be lost in a big data stream, easily finding appropriate solutions and alternatives.
By the way, The Hart Research Associates report found that 93% of employers even rate critical thinking in a candidate as more important than, for example, a bachelor's degree.
Time Management
Before the pandemic, it was much easier to feel a work rhythm in the office in an atmosphere of shared activity with colleagues. In recent years, everyone has faced the need to organize the work process at home to work effectively everywhere.
Knowing how to allocate resources properly during your business day is more relevant than ever. A frequent question for candidates about the experience of planning tasks is how to implement them well, meet deadlines, and feel comfortable.
One should remember about the balance between work and the rest of life – a person should have time for leisure, communication with loved ones, and hobbies. It's important not to burn out at work and stay healthy and positive.
Top 3 Questions to Ask before hiring ANY App Development Agency
Ensure these three vital questions are on your list before the interview.
1. What Happens If Deadlines Aren't Met?
Time passes quickly, especially during sleepless nights. We hope not, and you pose this question to avoid blood pressure and emotional outburst if the penultimate delivery date is delayed. How would the agency make up for the lost time?
2. Who Will Own the Code?
A full handover is expected. However, the SLAs may contain a clause allowing the vendor to keep the code. The worst-case scenario could be this: the app agency gives you the runaround and makes you pay more money because of persistent issues. Don't delay and then regret not having done something.
3. How Does a Mid-Way Exit Work?
It would not be friendly, but the word must be written. The most intelligent people consider an exit strategy first, recognizing that any force majeure can occur. Your guiding concept should be preparing for the worst while hoping for the best should be your guiding concept.
5 Common Pitfalls While Choosing a Healthcare App Developer
As there are always two sides to the coin, be aware of possible challenges and mistakes you can face.
Make Decisions Based on the Cost Only
Financial considerations should not be the sole factor in deciding whether or not to form a partnership with a healthcare app development company. It's an estimated risk based on many factors, including the company's track record, knowledge in the relevant field, the quality of its human resources, and much more. Don't allow your emotions to cloud your judgment.
Pick the Cheapest Vendor Out There
You have to pay for quality. It's one thing for producers of health and fitness tools to engage in a price war, but it's another for the price to be lowered below the industry standard. If you've done your research, the high cost of hiring a professional healthcare application development firm shouldn't deter you.
Fail to Evaluate Project Costs
To avoid being pressured by the developers into injecting additional money into the project, you should handle the project estimation in advance. An overview of the project's functional needs, timetable, and marketing plan should serve as the basis for your forecasts.
Lack of Background Checks
This would be self-destructive folly. The initial phone call should be based on the findings obtained during the information collection phase. Ensure visible, verifiable evidence of the success claims made by market participants.
Fail to Make Advance Preparation for the Post-Launch
Marketing the product is equally as important as engineering it. You should not be confronted with the "Now what?" question immediately following the software release on app stores.
How Much Does It Cost to Hire a Healthcare Developer?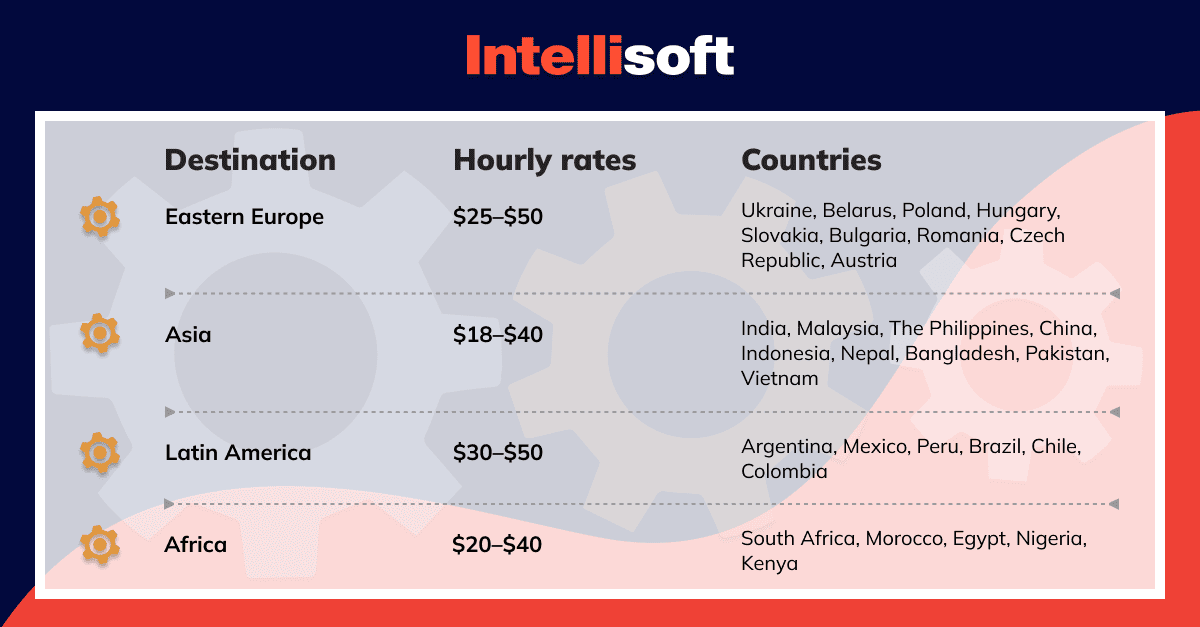 At the beginning of 2021, there were 24.3 million active software developers globally, including 13 million software professionals, according to the 20th edition of the State of the Developer Nation study. The rapid development of technology and the increasing complexity of development led to a huge demand for professionals with profound knowledge of the technosphere. However, there were few professionals on the market, so the cost of hiring them grew astronomically, as did the programmers' salaries.
Over the next five years, there will be a 24% growth in job prospects in software development, according to EEWeb's industry estimates. This is mostly a result of the rise in demand for mobile applications, healthcare development, and IT security. Comparatively, no other position will display more than 11% overall.
On the one hand, it plays in your favor. You have an expanding pool of experts to choose from, but, on the other hand, finding the one suitable for your business projects becomes more challenging.
In general, the final price you pay will depend on the project's scale: the location required, the necessary tech knowledge, and the required developer experience. For example, programmers with backend experience get a higher average salary than those with frontend skills. The API, development platform, app size, databases, and time can also influence the cost of hiring a developer.
The type and complexity of the software you want to develop also play a key role in determining the cost. The more specific the development field, the higher the price of the expert for hire will be. For example, a medical application with integrated artificial intelligence will require you to hire two-in-one: a developer + an AI specialist. Consequently, the cost will be higher.
Determining the accurate average cost for recruiting a healthcare app developer is impossible. Still, let's get a ballpark figure for how much the health-tech team thinks medical apps will cost. Creating an iOS or Android app ranges from $60 to $180 per hour. Both of these platforms require the use of at least two healthcare app developers.
Team Composition for Developing a Healthcare App
Who should be on your software development team? Ensure you know what they should be responsible for before turning to healthcare mobile app development services.
A front-end developer is responsible for designing new user interface features, deciding on the structure and design of web pages, constructing reusable programs, optimizing page loading speeds, and creating web pages using various markup languages. A competent front-end web developer will be familiar with the entire web development lifecycle. In addition, they will be well-versed in current software developments and market trends.
CTA: What To Find Out How Many Developers You Need To Develop Your Project?
Fill In The Team Composition Calculator
The backend developer manages server functionality, cloud storage, and operational logic. This specialist should possess experience with code versioning systems such as Git. Expertise in programming languages such as Java,.Net, Python, PHP, and Ruby is also a must-have.
A DevOps engineer is in charge of ensuring that a business' IT infrastructure runs efficiently. To deploy and manage code updates, they collaborate with healthcare app developers. They also work closely with operations employees to keep systems operational. A DevOps engineer needs a solid tech foundation and in-depth knowledge of development and operations processes to succeed in this position.
The analyst is a key part of any mobile app development team structure because they help people talk to each other. This job may be done by the scrum master or the product owner on some teams.
Business analysts figure out how the project's needs can be met within the project's budget. They document the project's business requirements. These people also serve as intermediaries between the development lead's tech language and the product owner's user perspective.
Compliance specialists assist businesses in ensuring that their activities are under all applicable laws, policies, and regulations. They are responsible for advising leadership and management on compliance issues, monitoring and recording compliance actions, engaging with government agencies, and monitoring compliance activities.
The UI/UX designer is responsible for ensuring that the end user has a positive experience with the software by creating a layout that is easy to use and enjoyable to explore.
A UI/UX designer should be able to experiment with modern UI/UX design tools, such as Sketch Fluency, Figma, and InVision, in the latest user experience practices. Knowledge of basic coding concepts is also a must, as it helps communicate with computer programmers.
No matter the project's scope, a project manager is essential for any development team. This person is in charge of the group that creates apps for mobile devices.
This person's actions make all the difference in whether or not something gets done. They collaborate closely with the client to define the project's scope, budget, and timetable. PM facilitates team member collaboration through meetings and functions as the client's primary point of contact.
The QA lead may or may not oversee a team of testers, similar to the roles of the development lead and the design lead, depending on the project's scope. When making a severe product, quality control is always required. This person creates a testing method for detecting errors and problems efficiently. They also generate test scenarios for use in vetting developing app versions.
A QA should listen to the scrum master's instructions and tailor testing to what will matter most in the next sprint. Then, QA detects issues and makes improvements through manual and automated testing. Finally, this expert produces reproducible bug reports that the development team can use to fix the underlying problems.
What Sets IntelliSoft Apart from Competitors in Healthcare App Development?
One of the top solutions for developing healthcare applications is IntelliSoft, which uses up-to-date technology to help improve medical services by creating scalable and robust on-demand software. We have a devoted team of healthcare app developers with skills in software creation's functional and domain areas.
Typically, the work is performed at the client's location for one to three months. When outsourcing, IntelliSoft specialists are subject to the internal regulations of the client organization. Clients select us for several reasons:
Reliability & confidence
High client satisfaction rate
Long-term relationships
International standards
Strict project management
High employee retention rate
A non-disclosure agreement (NDA)
A dedicated team
Effective risk management
From idea and tech requirements to launch and post-maintenance, you can rely on the best solutions from IntelliSoft.

About

Kosta Mitrofanskiy

I have 25 years of hands-on experience in the IT and software development industry. During this period, I helped 50+ companies to gain a technological edge across different industries. I can help you with dedicated teams, hiring stand-alone developers, developing a product design and MVP for your healthcare, logistics, or IoT projects. If you have questions concerning our cooperation or need an NDA to sign, contact info@intellisoftware.net.