Let's imagine that you have an idea for an application in mind, but you have no experience in coding, and you lack the knowledge required to prepare a software requirement specification. That is a document that defines how your project will operate. What should you do?
The answer is simple: hire experienced programmers or a dedicated development team to complete your project. You can either hire the development team in-house or outsource it. While the first option takes longer and costs much money and resources, the second option, hiring a dedicated development team, will take several weeks to set up your team. In the second case, you will pay only for the time developers spend on your project's code, with no extra fees or hidden costs.
At IntelliSoft, an offshore software development company, we have been providing software outsourcing services since 2007. We have built a dedicated team and R&D centers for clients from the Scandinavian region, the US, and the Netherlands. In this article, we will share insights and tips on how to hire dedicated software developers for your project. We'll also tell you what factors to consider when finding your next tech partner. For example, a dedicated development team in Ukraine.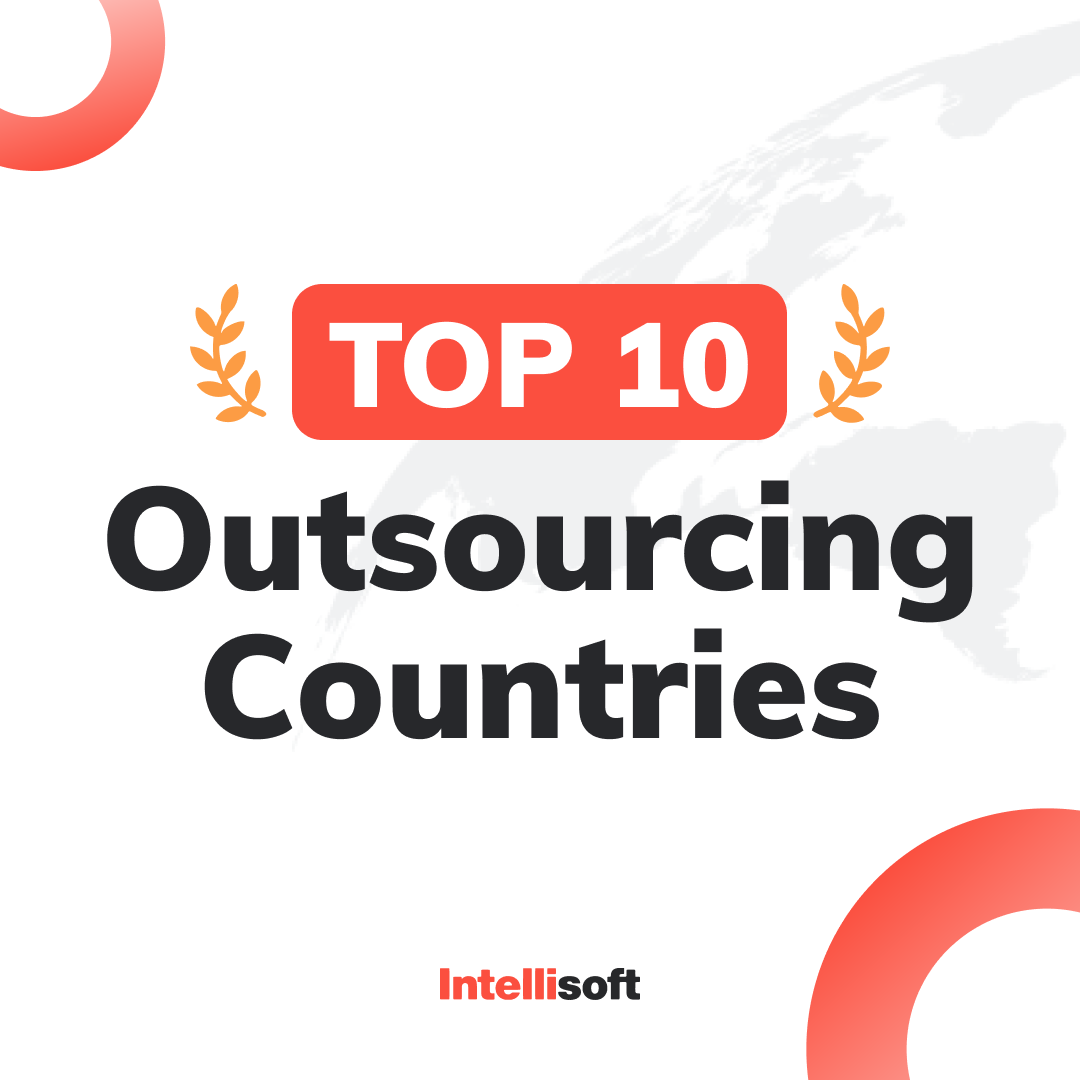 Cost optimization is one of the biggest benefits of a dedicated team model. Other benefits are dedicated project team structure flexibility, a large pool of experts, affordability, and saving time. Cloud computing tools simplify outsourced services. 
Many developers work either on a freelance basis or in an agency as full-time experts. They are all different in their approaches to work, skills, experience, competencies, and rates. Important factors when hiring a developer or team are: 
The level of technical education

The complexity of the project

Variety of technical competencies

Due dates
IT outsourcing is no longer an alien term. In fact, over 60% of global clients turn to third-party service providers to get the best IT solutions.
Here are some statistics you might find interesting:
According to the top-tier market research company

Technavio

, by 2024, the IT outsourcing market will amount to 97.51 billion dollars.

According to the statement of

Nasdaq

, a financial services corporation and popular news portal, about 95% of retail and shopping will be conducted online by 2040.
In this post, Intellisoft will cover issues such as finding the best remote team, factors to keep in mind when dealing with outsourcing in general, and some of the best locations for recruiting dedicated developers.
Related readings:
Dedicated Offshore Development Team – What Does It Mean?
An offshore development team is a type of IT team recruited by, for example, a Swedish or Swiss company from Ukraine, Poland, Canada, or another location. Today, this is one of the most popular team models.
Many companies from markets such as the USA choose offshore IT outsourcing in countries where the availability and quality of candidates are high and the price is relatively low. Comparing the numerous benefits of this collaboration model, we conclude that outsourcing is the perfect solution for businesses that are not sure whether they need an internal team.
Remote Teams: How To Find the Best One?
Choosing the right offshore development team isn't easy. There are thousands of IT companies. You can start with a traditional Google search like you do when looking for everyday products and services. However, be prepared that you will have to deal with dozens of search results and pages.
We recommend referring to reliable portals like Clutch and Top Tech Biz. They provide information on the best IT companies, including pricing and unbiased expert reviews.
6 Factors to Consider Before Hiring Dedicated Developers
Off we go, have a look at the common estimation pitfalls. They may prevent you from achieving your goals, so try to overcome them.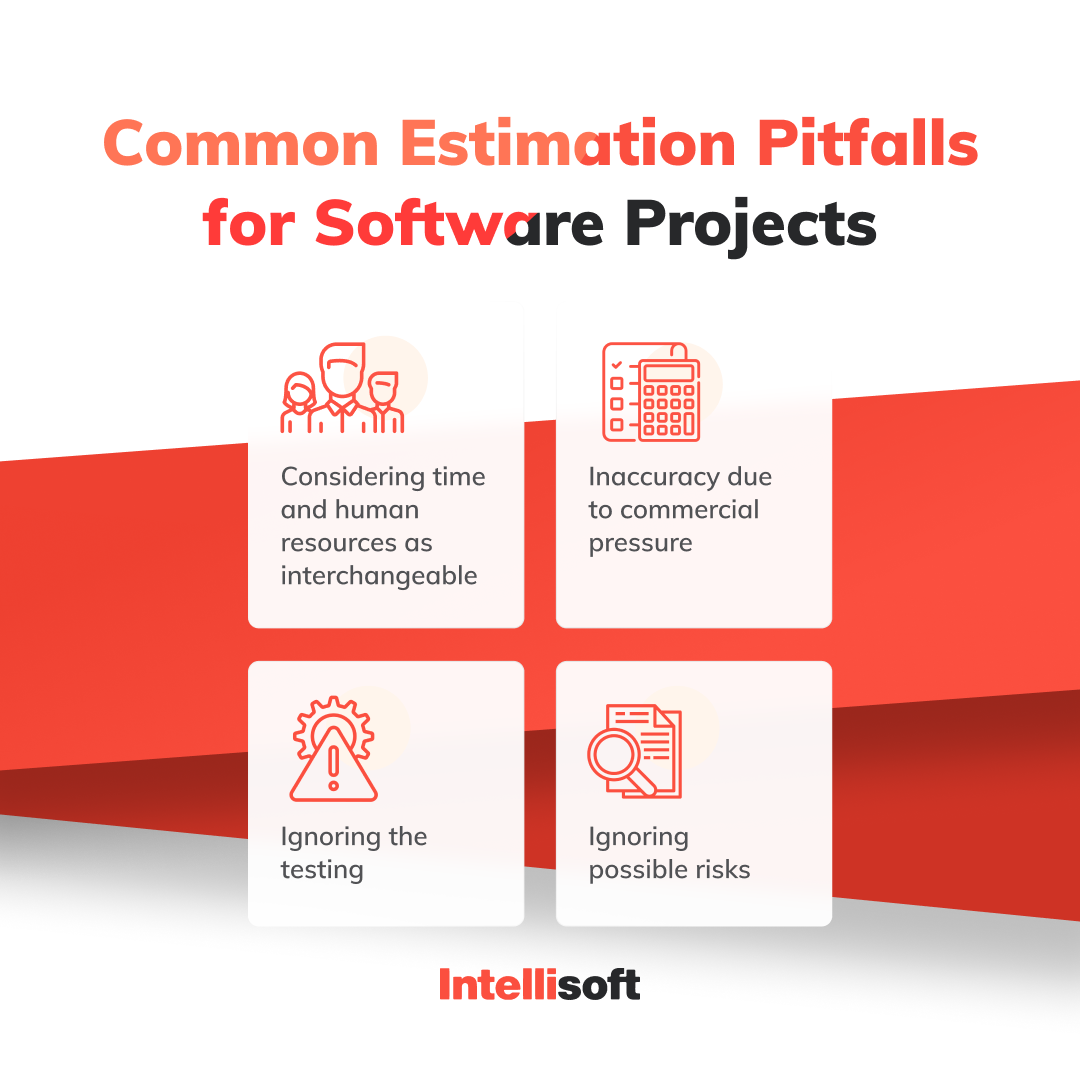 Outsourcing Country
When outsourcing software development, you should consider the outsourcing country. Consider the following factors – overall IT market situation and cost. The countries listed below are the best destinations for outsourcing services. For example, the Ukrainian development sector is growing at a good pace thanks to governmental support.
Team Experience
Another factor to consider when looking for a development team is their overall experience. Check out the portfolio before hiring. Usually, 3-5 years of relevant expertise is enough. Pay attention to the programming languages they "speak."
Development Field
Software development consists of many branches. Each branch has its unique particularities. Make sure to inform yourself about the specific development field of your potential team. Some teams are better at web, others in mobile development.
Team Capabilities
Some agencies are involved in large-scale, long-term projects, while some work on several small projects. Find out more about the capabilities and expectations of the development team.
Project Budget
One of the most important things to consider when hiring software developers is your company's budget. The perfect deal is when your return-on-investment (ROI) exceeds your input.
Further Support
Making a farewell to the development team straight after the project is finished isn't a smart idea as every software product requires regular maintenance. Hence, consider further support and allocate a budget for that.
Best Countries for Hiring Dedicated Development Team
Eastern Europe, Latin America, and Asia are obviously the best regions for hiring dedicated development teams for cheap. At least, it will be affordable, though some issues may arise. Still, let's look at the most promising locations.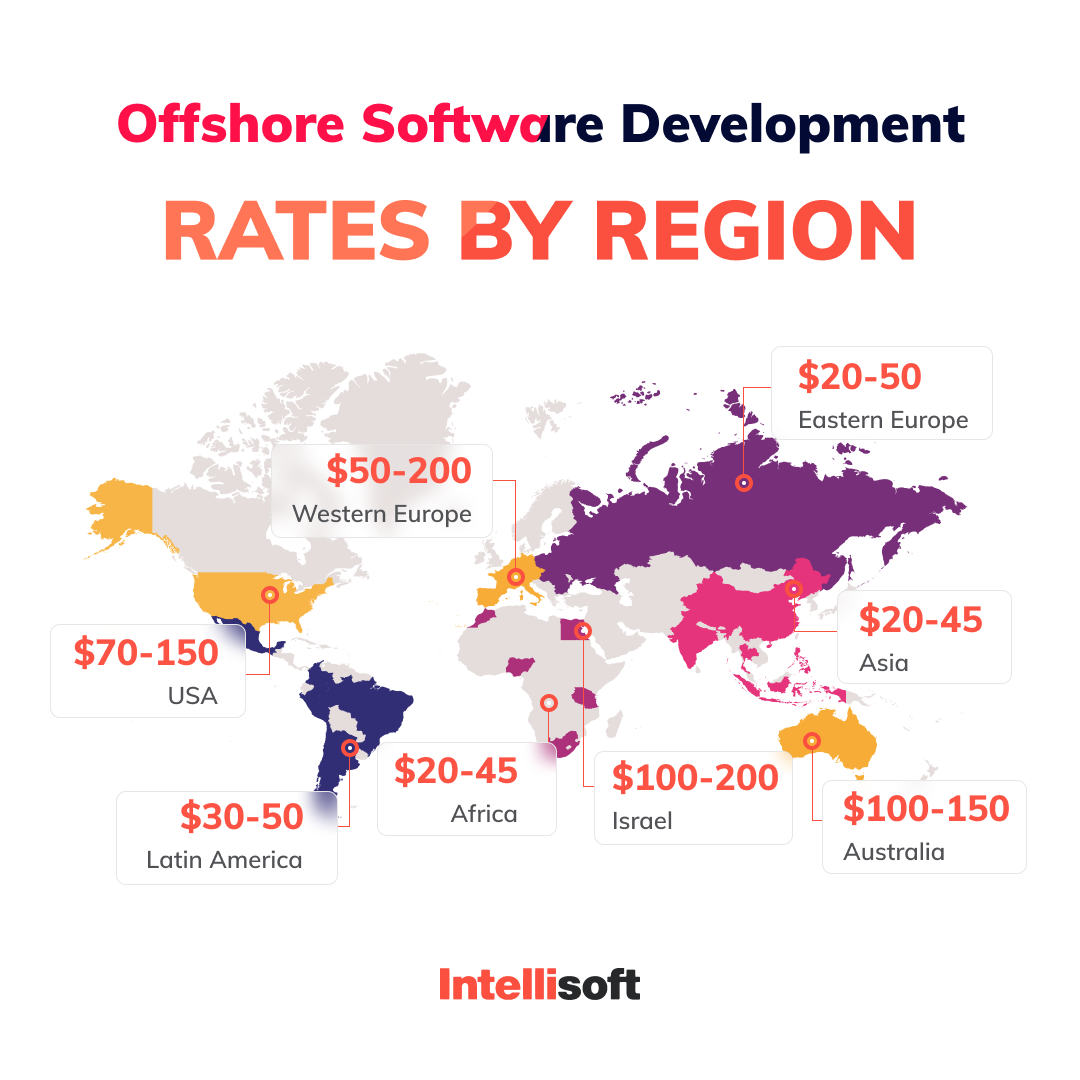 India
In 2019, the British news portal Financial Times published an article on how India became one of the best IT outsourcing countries and why it's now a failure. At the turn of the century, Western tech companies worried that the Y2K bug could break computer systems. This was when India got the chance to stamp itself. Companies such as Tata Consultancy Services (one of the largest IT outsourcers in India) used to work hard, deploying teams of highly skilled and low-cost workers to update the internal systems of big clients.
By convincing foreign companies to outsource IT services to India, companies such as TCS, Infosys, and Wipro helped the country join global supply chains. However, after the global financial crisis of 2008, clients became increasingly reluctant to sign expensive contracts, reducing outsourcers' revenues.
The globalization, in which international IT companies have thrived, wasn't so rosy anymore. Employing Indian outsourced developers has generated a political backlash in the United States and elsewhere.
The shift in interest caused by the US-China trade war and the UK's exit from the EU prompted clients to withhold funds previously channeled to outsourcing in India. However, giants like TCS and Infosys believe they can exploit this.
China
China is home to many fast-growing IT companies. Among all countries willing to hypothetically take part in the Programming Olympiad, China would be first, according to the popular tech company HackerRank.
However, this country has several potential downsides. The most important one is that only 10 million of China's 1.3 billion residents speak English, creating a communication barrier for many international employers. Another thing, China is known to be weak in compliance with intellectual property laws. Organizations need to hire reputable outsourcing agencies and set clear rules to overcome this.
The Philippines
92% of Filipinos speak English, making their homeland one of the largest English-speaking countries in the world. They also have a specialized science, technology, engineering, and mathematics (STEM) education system and have undergone educational reform in the past years. These factors, along with the low cost of the peso, make Filipinos a top choice for outsourced development. 
The country's capital is ranked second-best for outsourcing. However, educational reforms haven't yet been able to close the gap between software developers from the Philippines and specialists from around the world. It is best to transfer only simple projects to Filipinos and contact Ukrainian, Polish, or Canadian teams for more complex cases.
Brazil
An estimated 6.18 million Brazilians speak English, and the country's government is trying hard to create a better technology education infrastructure. It's also worth mentioning a sufficiently young population – about 38.18% of Brazilians are under the age of 24. These factors make Brazil an up-and-coming country for software development outsourcing.
However, the IT community in Brazil is still quite young. Brazilian programmers average 71.3% on HackerRank online tests.
Argentina
Argentina offers educational opportunities, investing heavily in schooling. Outsource agencies in this country have experience in software development, mobile development, DevOps, and cloud computing.
Malaysia
This country is highly demanded for its value-oriented services. Its net value is forecasted to achieve the mark of 1.9 bln dollars. This Asian country will stay a key contender among  BPO (Business Process Outsourcing), IT consulting segments, and SI (Systems Integration). However, the local population has lower skills than Chinese and Indian experts. 
Canada
Canada has a robust educational infrastructure with a particular focus on technology: 18.6% of graduates have STEM degrees. In terms of actual skill levels, Canadian programmers are ranked 21st on the famous platform HackerRank.
Bulgaria
The primary strategy of this country is nearshoring. Bulgaria stands for less pricey labor toward neighboring countries. A stable macroeconomic and political environment makes many US and Western European companies choose developers and QA engineers from Bulgaria.
Ukraine is One of the Best Outsourcing Options in Eastern Europe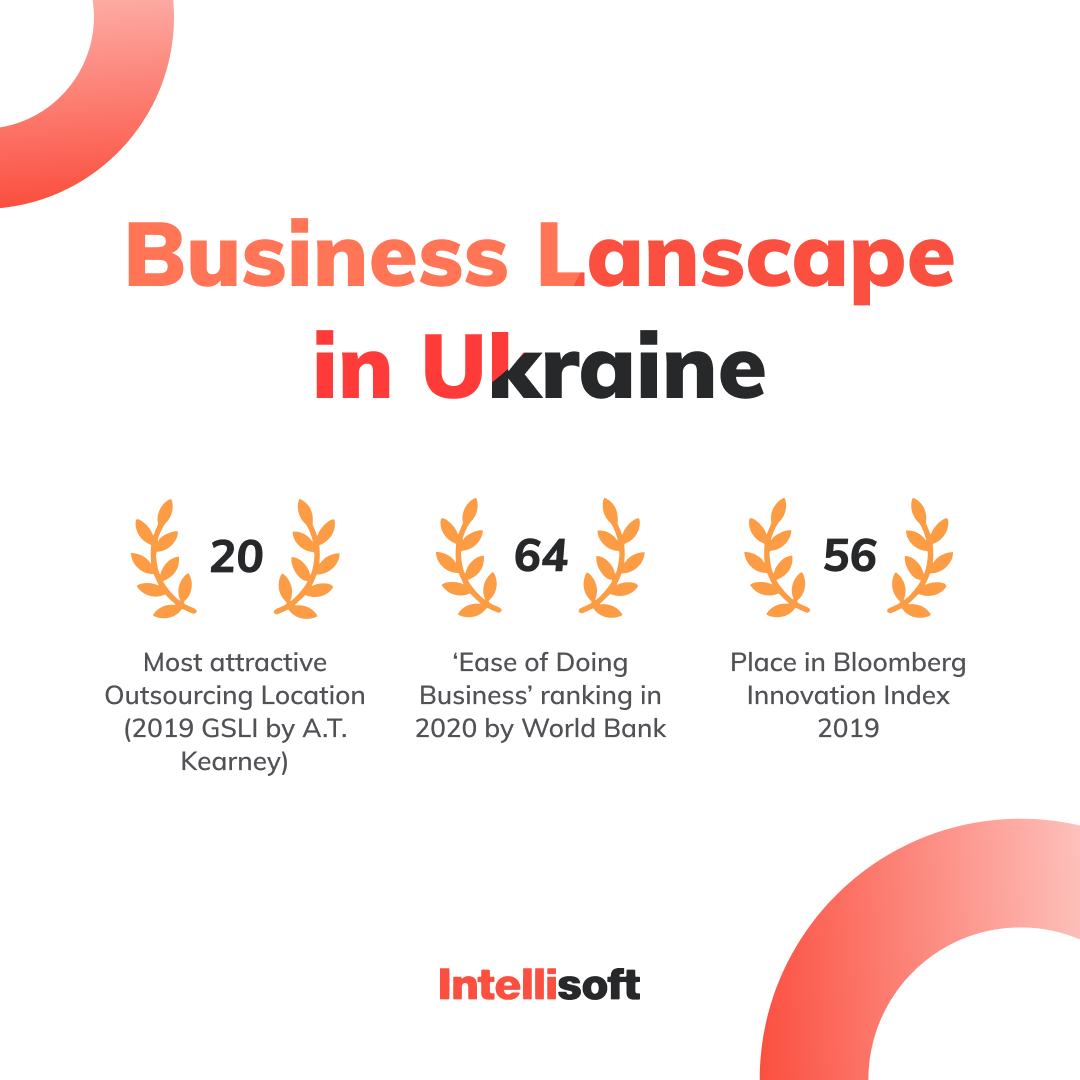 The government of Ukraine emphasizes a lot of resources on education, which fuels a thriving technology industry. According to statistical analysis from HackerRank, Ukrainian developers have an average score of 88.7% on all online tests, which is considered a great result. Financial Times support the idea that Ukraine is the future IT leader.
English isn't widely spoken in Ukraine, but 80% of the IT community has a good level of English, so the communication barriers are minor. Other benefits of Ukraine as an outsourcing option are its time zone, which partially overlaps with those of the US and UK, and a similar work culture that values competition. Intellisoft is one of the examples of a trusted team extension provider from this country.
Poland as One of the Top Outsourcing Providers Among European Countries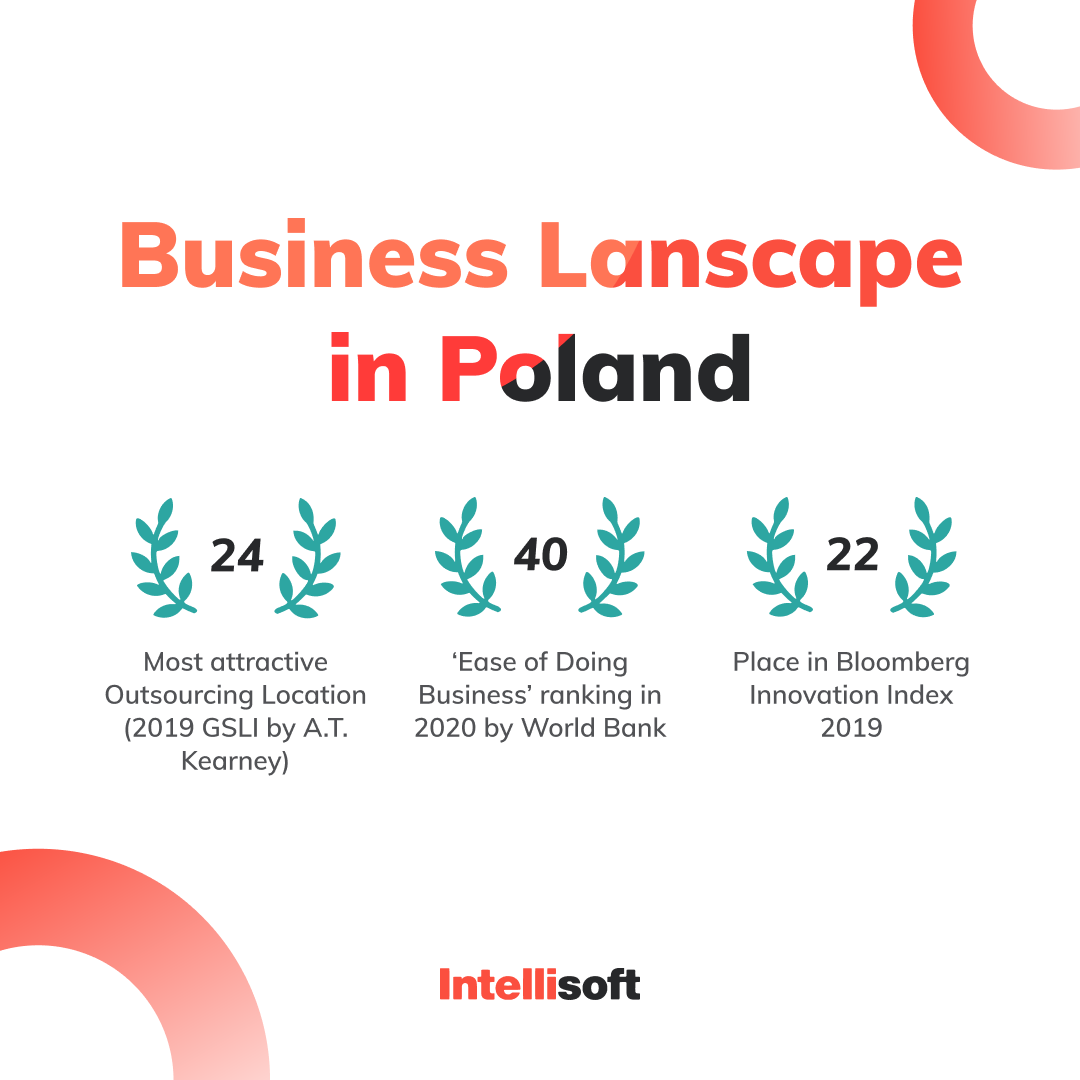 According to official statistics, Poland is considered the third-best outsourcing option. Polish programmers are ranked first in Java tests and top five in other programming languages. Thus, hiring a dedicated development team from Poland is a great idea. 
A benefit for US and Western European clients is that for 30% of the Polish population, English is the second most commonly spoken language, making communication easier. US-based clients will need to consider time zones to host live business meetings, but the overlap is sufficient for functional collaboration.
Offshore Software Development: Ukraine vs. Poland
Offshore development in Ukraine and Poland has made significant progress in recent years. Today, Ukrainian and Polish software companies are attracting more and more investors due to a wide range of qualified programmers, proximity to the West, and the best price-quality (PQ) ratio.
Giants such as Google, Intel, McKinsey, Oracle, Cisco, WarGaming, Lebara, and Currencycloud have already discovered the numerous benefits of collaborating with programmers in Ukraine and Poland. Below, you will find a short comparative description of these two countries, compiled based on the recent research of N-iX.
Location
Trips to Ukraine are mostly visa-free. Citizens of 64 countries, including all European states, citizens of the US and Canada, can enter Ukraine without a visa and stay up to 90 days.
Trips to Poland are incredibly convenient due to the country's closeness to European countries. Even if we consider the US, the time difference between Poland and, let's say, New York is only 6 hours.
Culture
Despite the remnant vestiges of the Soviet Union, Ukrainians are very European-minded. Ukrainians can be described as tolerant, inquisitive, and very determined.
Poles have Western thinking and values. Compared to other popular outsourcing destinations like India, Poland is politically and socially closer to Western Europe and North America.
Education
The Ukrainian higher education system has a long history of formation and development and is considered one of the best in the world. The country is ranked 38th worldwide in the 2018 ranking of higher education systems.
Among all European countries, Poland has one of the best educational structures. They focus on science, technology, and mathematics mainly.
Number of IT Outsourcing Specialists and Teams
In 2019, the number of technical IT specialists in Ukraine exceeded 185,000, and by 2020, it increased to 200,000. Outsource agencies make up the largest share of the IT service market.
Poland has the largest working population in Europe. The number of technical IT specialists reaches more than 300,000.
The Structure of a Dedicated Team
Here is a typical dedicated team model structure:
Project Manager. That is the person who coordinates the work of all team members, oversees all development processes, and makes sure that the project is finished in time and remains within budget.
Software Architect. That is the specialist who designs IT systems and makes sure that developed solutions work well with those in use.
Software Developer. That's the team member that creates new software using different programming languages.
UX / UI Designer. That's the team member responsible for creating an attractive, convenient interface, focusing on effective communication between product and user.
QA Engineer. That is the person who monitors the quality of the developed software and identifies deficiencies that need to be eliminated.
Business Analyst. That is the person who collects, validates, and analyzes information, enabling businesses to make decisions based on it.

Dedicated Team Model Benefits
Let's get down to the main dedicated team model benefits:
Flexibility

Time savings

Affordability

A large pool of experts

Flexible workload and scope

Full dedication to one single project

Total control over employees

Day-to-day communication
Conclusion
Dedicated teams have become one of the most popular models in the IT world, and companies all over the world from markets such as the USA choose offshore IT outsourcing in countries with relatively low prices and a great number of skilled specialists.
Thinking about hiring a dedicated team? At Intellisoft, we offer our clients several popular collaboration options, so go check out.