In its 2018 report titled Will Robots Really Steal Our Jobs, PwC suggested that artificial intelligence (AI) threatens 30% of UK jobs. Many discussions about the introduction of AI and its potential implications for the legal sector have also been adverse. Lawyers have expressed concern that the development of AI-based technology could threaten the security of junior positions, such as paralegals and research positions, over the next decade.
In reality, however, the likelihood of replacing a lawyer is relatively low compared to that of a law student or paralegal. It might be difficult for law students to stand out in learning how to bid on contracts without understanding the impact of artificial intelligence and machine learning (ML) on the future of legal services.
The legal sector currently relies on many junior lawyers to help investigate, collate, and process important case data. However, these roles are a significant expense for law firms, and many artificial intelligence systems offer similar results for a rather affordable price.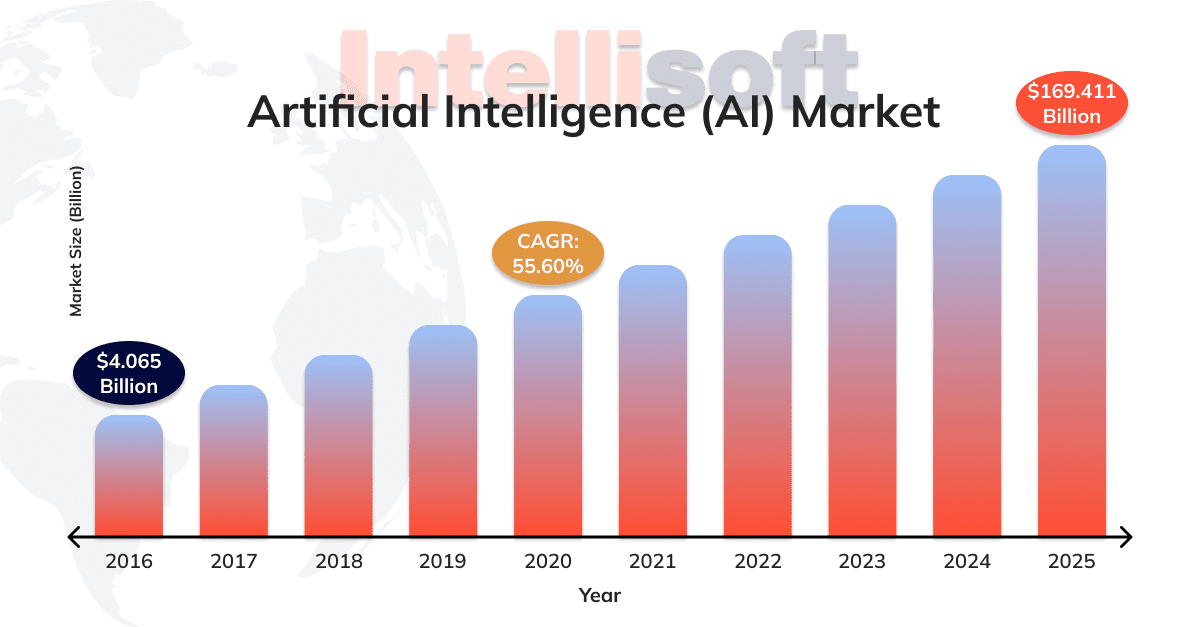 Deloitte estimates that about 114,000 jobs in the legal sector will be automated by 2036, and the groundwork for this transformation is already being laid. Isn't it the right time to look at the AI tech solutions that may either benefit your business or threaten it?
What Is Artificial Intelligence?
What is artificial intelligence? There are many answers to this question, but we should start by considering the types of problems that AI technology is often used to solve. Similarly, we might label AI as using tech to automate tasks that typically require human intelligence. This designation of AI emphasizes that the technology is often focused on automating specific tasks that are assumed to involve intelligence when performed by humans.
Several examples can illustrate this description of AI. Researchers have successfully applied AI technology to automate complex activities, such as playing chess, translating from a foreign language, and driving a vehicle. Why are these tasks labeled AI tasks rather than automation tasks in general? They have one thing in common: when these types of tasks are performed by humans, they make use of various high-order cognitive processes that are associated with human intelligence.
For example, when people play chess, they use a range of cognitive abilities, including logical thinking, strategy development, planning, and decision-making. Similarly, when people translate from one language to another, they activate high-order brain centers to process symbols, context, language, and meaning. Finally, when people drive cars, they engage a number of brain systems, including those associated with vision, orientation in space, understanding the situation at hand, moving around, and making judgments.
In short, when engineers automate an activity that requires cognitive activity for human performance, it is often called an application of artificial intelligence. This definition cannot fully describe all of the activities associated with AI, but it is still valid.
AI in Law Firms and Legal Practice: App Categories
Based on our assessment of companies and offerings in the legal field, current AI applications seem to fall into six main categories:
Due Diligence. Litigators conduct due diligence using AI tools to uncover background information. We decided to include contract verification, legal research, and e-discovery in this section.
Predictive technology. Artificial intelligence software generates results that predict the outcome of litigation.
Legal Analytics. Lawyers can use data from past case law, win/loss rates, and judicial history to identify trends and patterns.
Document Automation. Law firms use software templates to create documents based on the data entered.
Intellectual Property (IP). Artificial intelligence tools help lawyers analyze large IP portfolios and extract valuable information from content.
Electronic Billing. Lawyers' billable hours are calculated automatically.
We at IntelliSoft have vivid experience creating apps from some of these categories. We are well aware of the current usages of AI in the legal industry, as well as its advantages and disadvantages. As proof, IntelliSoft is ready to share a successful case study of implementing Optical Character Recognition technology for ZyLAB.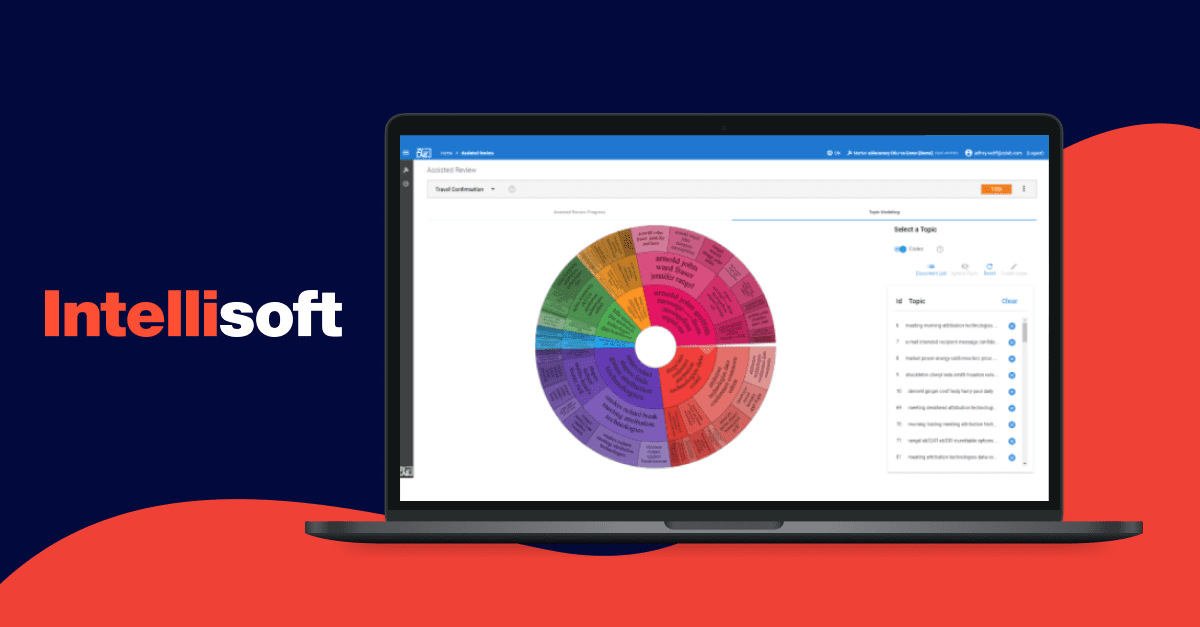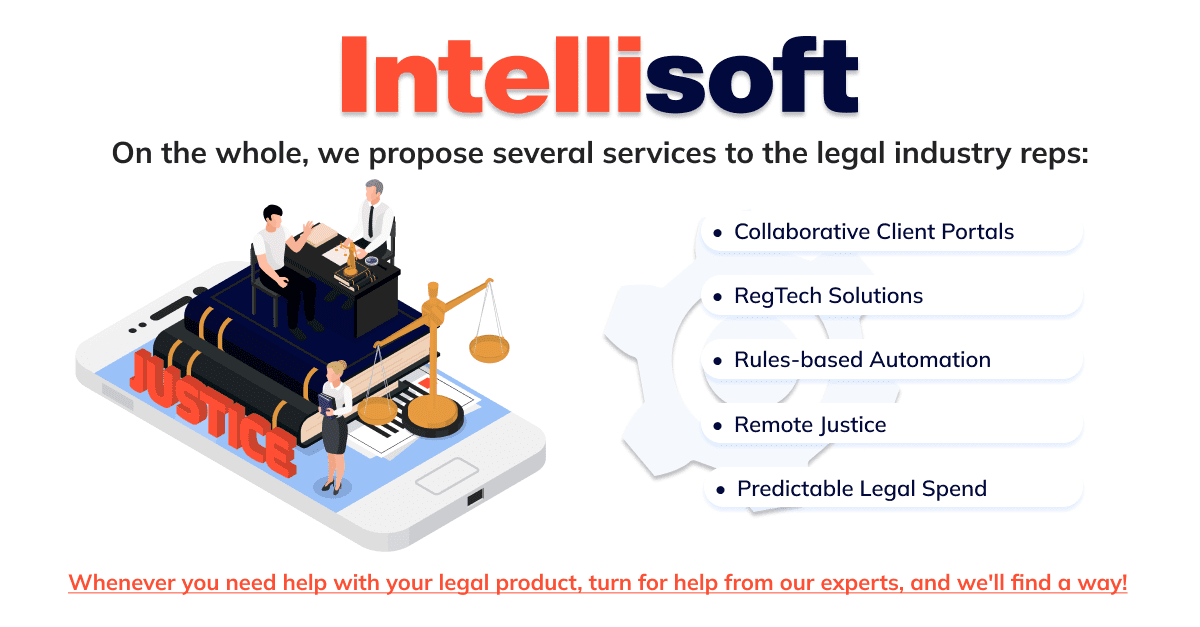 How Can Lawyers Use AI in Law Firms?
The legal industry is now using AI in many aspects. Artificial intelligence in law firms may be invisible, but it helps lawyers and paralegals do their jobs better. In particular, AI in law firms is helping lawyers transform their practices by putting clients first in unprecedented ways. In particular, here is how our company helps legal industries.
Here are just a few ways lawyers can take advantage of artificial intelligence in their firms.
Electronic Discovery
The simplest and most common form of AI in law is e-discovery, which stands for the process of scanning electronic information to obtain non-privileged data relevant to a case or claim. E-discovery software allows lawyers to scan documents using search terms or certain parameters, such as dates or geo-location. As a result, lawyers get almost instant answers, which is much faster than scanning paper copies. This extra time allows lawyers to find more relevant information.
Legal Research
Like electronic search software, AI-powered legal research software allows lawyers to quickly scan and search large databases of regulations, statutes, practice areas, jurisdictions, case law, etc. With legal research software, lawyers can collect data and help them understand case law. Conducting more comprehensive research at higher speeds saves both lawyers time and clients money. Tools that integrate with practice management software, such as Casetext and Fastcase, allow users to conduct research and tie it directly to relevant case details.
Document Retention & Automation
While law firms using artificial intelligence continue to abandon paper documents, storing electronic documents has the same problems as storing paper documents. Electronic records take up less physical space, but sorting and searching docs are still difficult.
Using tagging and profiling features, AI-powered document management software stores and organizes legal files, including contracts, case files, memos, emails, etc. This method of storing and organizing digital files, along with full-text search, makes documents versatile and easier to find.
Document management solutions also allow you to use document ID, as well as logging and extraction privileges to provide version control and security. In addition, document management software can connect to other systems, such as Microsoft Office, to easily share files with others.
Document automation helps artificial intelligence law firms create docs using smart templates. Legal professionals can automatically fill in form fields directly from case records into templates, saving time and effort. Legal document automation provides a centralized and efficient process for preparing letters, agreements, motions, pleadings, invoices, bills, invoices, and other legal docs.
Due Diligence
Conducting due diligence often requires lawyers to review a large number of documents, such as contracts. As with other document-related problems, AI can help lawyers review documents more quickly. An AI-based due diligence solution can retrieve certain documents required for due diligence, such as docs containing a certain clause. AI due diligence software can also detect deviations or changes in documents. What is the best part? The AI can review documents in seconds. While we recommend still having a human check the data, lawyers can benefit from drastically reducing the manual work of reviewing documents.
Litigation Analysis
Determining the viability of litigation or quantifying the value of a lawsuit requires extensive analysis of precedent-setting cases. An AI lawyer can quickly review these precedents and help lawyers draft more accurate and appropriate documents based on this data.
Mechanisms Behind Law Firm Artificial Intelligence
So, what mechanisms actually enable AI to automate tasks such as playing chess, translating from a foreign language, driving a car, or solving legal cases? By far, the most successful approaches to AI technology fall into two broad categories: machine learning and logical rules and knowledge transfer. Let's take a closer look at each of these methods.
Machine Learning (ML)
Machine learning legal apps refer to a family of AI techniques that share several common traits. Most ML techniques work by detecting useful patterns in large data sets. These systems can then use these patterns in a variety of tasks, such as driving a car or detecting cheating using such techniques, which often produce valid results that are similar to intelligence. Machine learning is not a single approach but rather a broad category of computer techniques that incorporate these features. Some basic machine learning techniques include neural networks/deep learning, naive Bayes classifier, logistic regression, and random forests.
Rules, Logic, and Knowledge Transfer
Let's move on to another major branch of AI: logic rules and knowledge transfer. The goal of this branch of AI is to model real-world phenomena and processes in a computer-accessible form, usually for automation purposes. Work in this direction often involves a programmer who provides the computer with a set of rules that demonstrate the underlying logic and knowledge from the domain of the activity that the programmer is trying to model and automate. Because the rules about knowledge are specifically presented in the computer language, he has the opportunity to process and learn them using deductive methods.
The work on knowledge transfer has a long and distinguished history in artificial intelligence research and has also played a role in the emergence of many so-called expert systems.
Examples of Application of Artificial Intelligence for Law Firms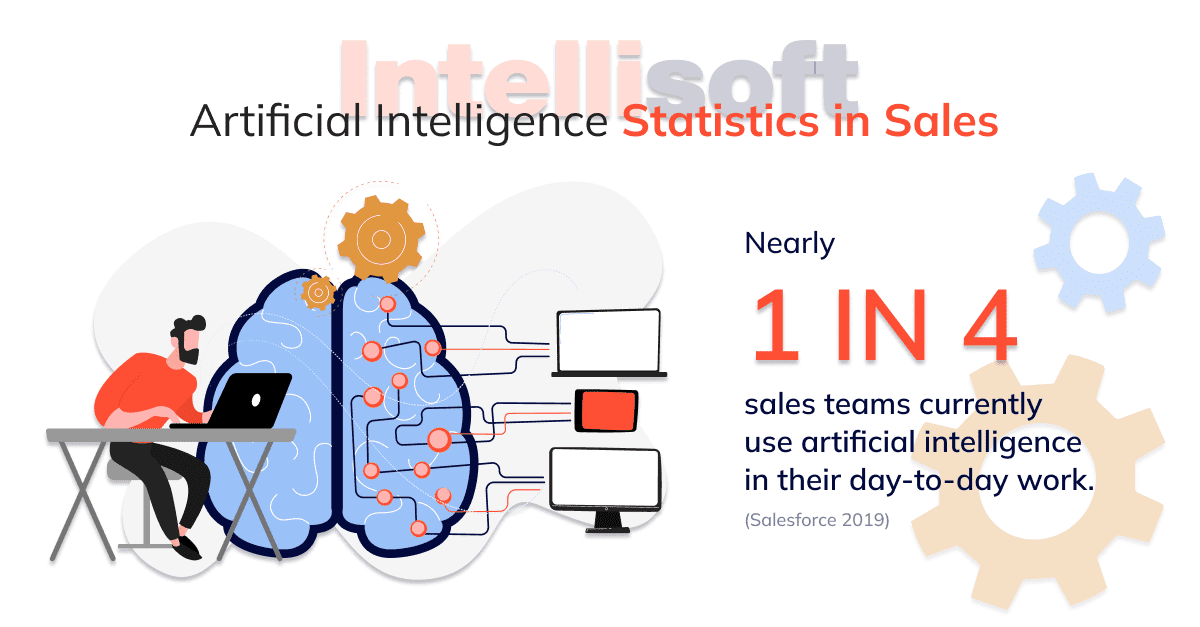 The use of AI by judges and administrative officials in the decision-making process
Another facet of cooperation between artificial intelligence and legal practice is using AI when applying the law. Basically, this means the use of systems that implement AI technology by government officials to make important legal or policy decisions. A good example from this field is using artificial intelligence systems by judges making verdict decisions or setting bail for criminal defendants.
For example, when a judge intends to rule that a criminal defendant can be released on bail while awaiting trial, they often assess the risks that the defendant may abscond or commit another crime. Today, judges increasingly use software systems with artificial intelligence implementations to derive a point estimate that numerically determines the defendant's risk of committing another crime. These systems often use machine learning algorithms that contain crime data and attempt to extrapolate and predict the defendant's behavior for the judge.
Of course, judges are not required to follow these automated risk assessments, but they often influence the judge's decision. This is one example of how AI is being used during the application of the law by public officials.
Other examples of government systems that use AI include the area of assigning various government benefits. Many government agencies have pre-programmed systems containing rules about which applicants should be assigned benefits. These are usually implemented as an efficiency measure to get government workers to process claims faster. It is important to note, however, that these systems often involve automated computerized evaluations that either fully predetermine the final decision or influence it.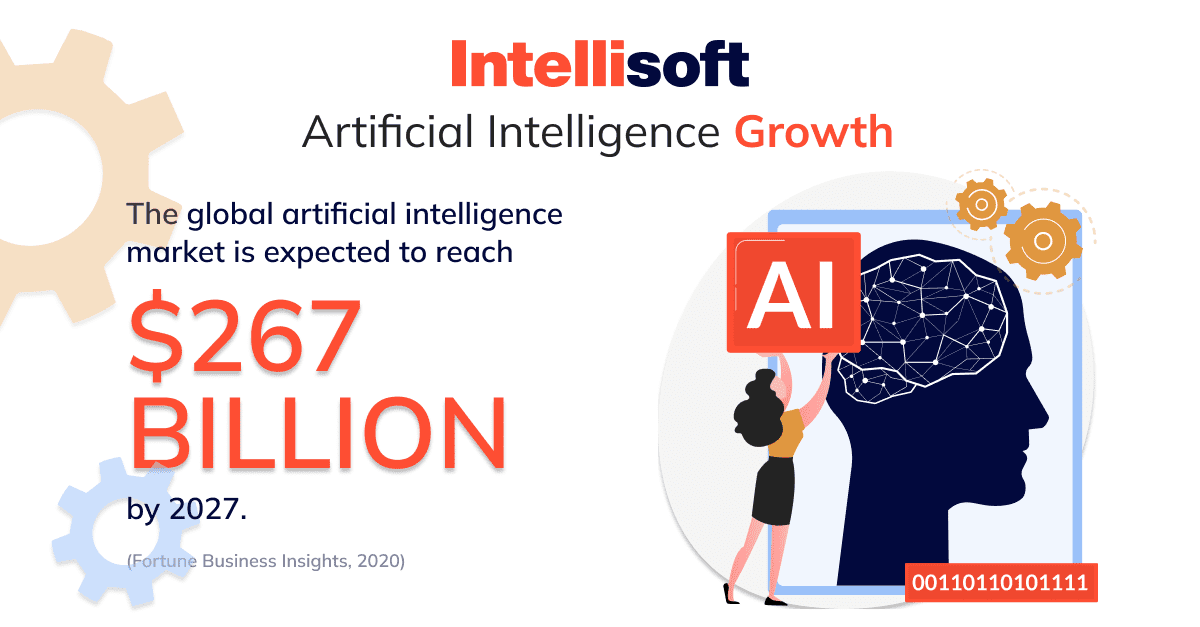 Another important area of AI application during the administration of justice is the policy context. Police use artificial intelligence technology primarily in two basic contexts. The first involves what is known as preventive policing. This refers to using ML tech to identify patterns from past crime data to determine the location and timing of future attempts to commit a crime. The police can then try to use that data to allocate their resources in a certain way and ensure a police presence in areas where they think it will have the best effect.
The second important point in the context of using artificial intelligence in law enforcement is facial recognition technology. It has become a daily practice for police departments to apply large crowd scans or to attempt to identify suspects through matching photo or video data with databases containing photos of individuals who have previously come into contact with government or law enforcement agencies.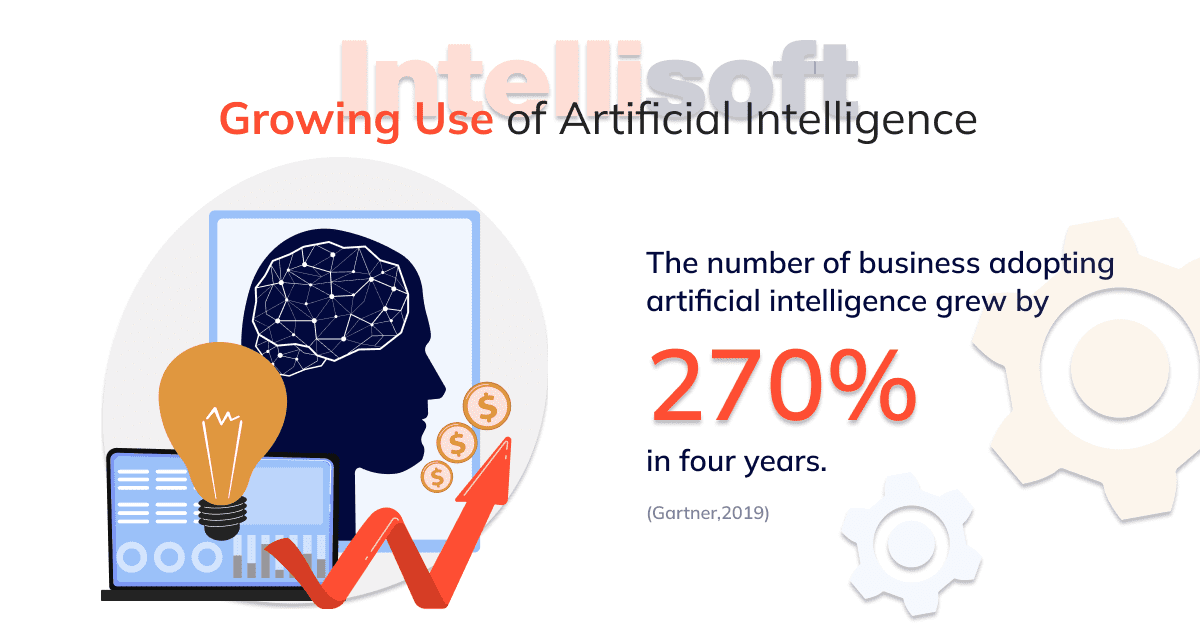 AI for Law Firms and the "users" of law
The third strand of artificial intelligence includes the so-called "users" of law. By users, we mean ordinary people, organizations, and companies whose activities are regulated by law and who use the tools of law (e.g., contracts) in their personal and commercial activities. It is worth paying attention to some areas where there is contact between AI and law practice.
First, many companies use business logic-based policy definition systems to help them comply with the law. In essence, they are private expert systems that contain general computer rules for those company activities that are likely to comply/not comply with various regulatory rules. For example, a campaign needs to consider complex export-import rules. To enforce them, a company can create models of relevant regulations using logical techniques and knowledge transfer, ensuring for its internal processes that there are no activities that might violate the relevant regulations.
Another example of AI usage in the context of the law application is related to the so-called computable contracts. These refer to legal contracts expressed in electronic form. In this case, the subject matter is presented in a form that is comprehensible to a computer. A good example can be found in the area of contracts for the purchase and sale of securities in the financial industry, where contracts are written in a form understandable to a computer, which allows the computer to automatically execute the basic logic of the trading embedded in the contract.
A final example of using artificial intelligence in law would be the so-called legal self-help systems. These are simple expert systems, often in the form of chatbots, that give ordinary users answers to basic legal questions. A good example is the Do Not Pay app, which provides access to a basic legal expert system that allows users to become familiar with the legal system.
Verdict
AI is a highly-adopted technology by legal industry leaders since it brings numerous business benefits. In particular, artificial intelligence in law firms helps lawyers transform their practices by putting clients first.
The best example of the use of AI in legal practice today is electronic data discovery using machine learning. This method can lead to significant savings in attorney time, which can be passed on to the client and, ultimately, to consumers. Law firm clients are gradually pushing owners to adopt similar technology, and some are even approaching a bonus billing model.
IntelliSoft is a legal software development company that is aware of the current usages of AI in legal fields and has various services to offer to legal companies (including optical character recognition software integration). Document processing (customer forms and applications), contact center operations, data allocation, and reporting, data validation and checks, ease of research, better resource management, and much more – our company can do a lot for legal firms interested in applying AI and ML, so do not hesitate to contact us for more information.