Imagine the frustrations of an operations manager sitting in an office juggling endless paper trails and struggling with inefficient processes. But there is a solution to this paper nightmare – entering the world of paperless document management systems, a powerful tool to streamline your workflow and reduce your environmental footprint. This comprehensive guide will dive deep into the benefits of going paperless, discuss the best practices for paperless office systems integration, and help you select the ideal software for a paperless office to suit your organization's needs.
From understanding the drawbacks of paper-based processes to exploring the top paperless office software tools, this article will provide you with a step-by-step guide to revolutionizing your document management system. This article also aims to empower you to make well-informed decisions, ensuring a seamless and successful transition to a paperless office.
As an expert in custom software development and IT solutions, IntelliSoft has extensive experience assisting organizations with their digital transformation journey – we integrated Abacus paperless accounting system for one of our clients. Leveraging our expertise in paperless office integration, we are confident that our knowledge and experience will guide you to success in your paperless journey.
How Paper-Based Processes Hold You Back
Although the digital era has brought significant technological advancements, many businesses still heavily rely on paper-based processes. This reliance on paper creates inefficiencies and poses various risks to organizations. Let's delve into the drawbacks of paper-based documentation and operations.
The Inefficiencies of Paper Documentation
One of the most significant issues with paper-based processes is the negative impact on efficiency and productivity. The time spent printing, organizing, and searching for documents can quickly add up, wasting hours and resources.
According to a Gartner report, businesses waste an average of four weeks each year waiting on misfiled, mislabeled, untracked, or misplaced documents. Furthermore, IDC reports that every year, between $25-35 billion offices in the U.S. alone spend on filing, storing, and retrieving paper.
Traditional paper processes are inherently slow, often requiring manual handling, signatures, and approvals. The need for physical signatures alone can add days to most operations. This sluggishness can lead to delays and additional costs, affecting an organization's overall performance.
The Risks Associated with Paper-Based Operations
Aside from the inefficiencies, paper-based operations also present several risks, including high costs, security vulnerabilities, and susceptibility to damage from natural disasters.
High Costs
Maintaining paper documents can be an expensive affair. You can estimate the annual cost of keeping a single four-drawer file cabinet holding between 10,000-12,000 paper files and occupying approximately 9 square feet of floor space is around $1,500. Additionally, business paper usage grows by an average of 22% per year, meaning an organization's paper usage will double in just over three years.
Security Risks
Paper documents are vulnerable to theft, unauthorized access, and fraud. Sensitive information can be easily misplaced, leading to potential data breaches and compliance issues. Unlike digital documents, paper files lack advanced security measures such as encryption, access control, and audit trails.
Susceptibility to Damage
Natural disasters such as fires, floods, and storms can wreak havoc on paper-based documents, causing irreversible loss of crucial information. Additionally, paper files are prone to wear and tear, making them less durable and reliable than their digital counterparts.
Error-prone, Difficult to Access, and Share
Paper documents are susceptible to human filing, labeling, and handling errors. Moreover, accessing and sharing information in paper form can be time-consuming, labor-intensive, and limited by physical constraints.
Considering these pitfalls, it's no wonder that businesses are increasingly seeking to transition to paperless document management systems. By embracing digital solutions, your organization can overcome the challenges posed by paper-based processes, significantly improving efficiency, security, and overall productivity.
Embracing the Paperless Office Concept
The digital transformation wave has swept through various industries, encouraging businesses to adopt modern technologies and practices. One concept that has gained momentum in recent years is the paperless office. We'll explore the idea of a paperless office solution and the role of paperless office applications in creating a more efficient, secure, and eco-friendly work environment.
Understanding the Paperless Office Concept
"Paperless office" refers to a work environment where employees significantly reduce or eliminate paper documents. Instead of printed documents, businesses rely on digital files and electronic communication to store, manage, and share information. This shift from paper to digital streamlines office processes and enables organizations to save time, reduce costs, and minimize their environmental footprint.
The paperless office concept emerged in the 1970s as futurists and technology experts envisioned a world where computers would replace traditional paper-based documentation. But, it wasn't until the widespread adoption of the internet, email, and digital storage solutions that the idea started to gain traction. Today, with advancements in cloud computing, mobile technology, and digital collaboration tools, the paperless office is becoming a reality for many businesses.
The Role of Paperless Office Applications
Paperless applications for your office facilitate the transition to a paperless work environment. These paperless software solutions enable businesses to digitize, manage, and share documents electronically, ensuring efficient and secure information handling. The critical functions paperless office applications can perform include:
Document Scanning and Optical Character Recognition (OCR)
Paperless office applications often include document scanning and OCR capabilities, allowing businesses to convert paper documents into digital formats. OCR technology extracts text from scanned images, making digital documents searchable and editable.
Document Management
A crucial aspect of a paperless office is managing digital documents efficiently. Paperless office applications enable organizations to organize, index, and archive documents, making it easy for employees to locate and access the necessary information. Additionally, these solutions often offer version control and collaboration features, ensuring that team members can work together on documents seamlessly.
Digital Signatures
One of the significant barriers to a paperless office is the need for physical signatures. Digital signatures are legally valid and provide a higher level of security than traditional "wet ink" signatures. Paperless office applications often include digital signature functionality, enabling users to sign documents electronically.
Workflow Automation
Paperless office applications can also automate various business processes, such as document approvals, invoice processing, and contract management. Workflow automation eliminates the need for manual intervention, streamlining operations and reducing the chances of errors and delays.
Security and Compliance
Security and regulatory compliance are top concerns for businesses transitioning to a paperless office. Paperless office applications typically include access control, encryption, and audit trails to protect digital documents against unauthorized access and tampering. These solutions also help businesses comply with data protection regulations, such as GDPR and HIPAA, by providing tools to secure the storage, retention, and disposal of sensitive information.
Cloud Storage and Collaboration
Cloud-based paperless office applications facilitate remote document access, enabling employees to work and collaborate from anywhere. Cloud storage also offers scalability, ensuring businesses can quickly expand their storage capacity as their needs grow. Additionally, cloud-based solutions often include built-in disaster recovery and backup features, safeguarding digital documents against data loss.
Integration with Existing Systems
To maximize the benefits of a paperless office, you can integrate paperless office applications with existing systems, such as Customer Relationship Management (CRM), Enterprise Resource Planning (ERP), and accounting software. The implementation of this system eliminates the need for manual input, decreases the likelihood of errors, and saves time. Besides, it allows businesses to streamline their operations further and ensure seamless data flow between various platforms.
Benefits of Adopting a Paperless Office
Implementing a paperless office can bring numerous benefits to businesses. You can place digital documents in a centralized repository, a meticulously organized virtual filing cabinet containing all your documents. You can now spend the hours usually dedicated to filing, organizing, and locating paper documents on tasks that enhance productivity.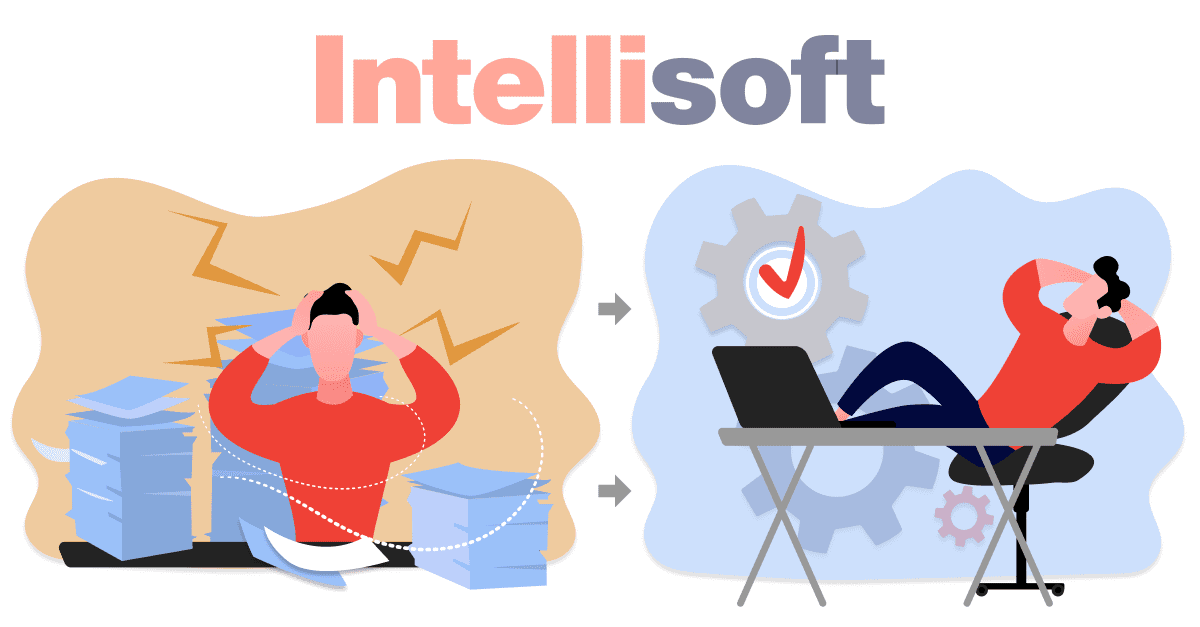 You can leverage powerful search capabilities like Google's with a digital document management system. Thus, employees can locate files with just a click, significantly faster than the time-consuming manual process of searching for a specific file tucked away in a folder.
Let's review the main benefits of the paperless transition.
Need Developers For Paperless System Integration?
Hire Now
Cost Savings
Going paperless can lead to significant cost savings by reducing expenses associated with paper, printing, storage, and document retrieval. Physical storage of paper documents can be expensive, and many organizations recognize that indefinitely maintaining paper records is not sustainable. By adopting a document management system, you can eliminate the need for paper storage and associated costs. With a digital repository, you will no longer have to pay for storing paper files, demonstrating the return on investment from implementing an electronic document management system.
Increased Efficiency and Productivity
Paperless office applications streamline and automate various processes, helping employees work more efficiently and freeing up time for more critical tasks. Additionally, easy access to digital documents and remote collaboration can boost productivity.
Enhanced Security
Digital documents are less vulnerable to theft, loss, or damage than paper documents. Paperless office applications provide robust security features to protect sensitive information and help businesses comply with data protection regulations.
Environmental Sustainability
Reducing paper usage and waste contributes to a greener and more sustainable work environment. It benefits the environment and enhances a company's reputation as a responsible and eco-friendly organization.
Improved Customer Experience
Adopting a paperless office allows businesses to provide customers with a more efficient and responsive service. Digital documents can be shared and accessed quickly, ensuring the company handles customer inquiries promptly and professionally.
Streamlining Approvals
By scanning invoices and making them available through a digital document management system, the accounting team, purchasers, and approvers can easily access and approve them. This centralized approach allows for the swift routing of invoices via email workflows, automating the approval process and saving valuable time you spent tracking down documents or people.
Automating Approval Reminders
An electronic document management system can also track the progress of invoices in the approval process, identifying potential bottlenecks. Automated email reminders help maintain momentum in the approval process, reducing the need for constant manual follow-ups and ensuring timely responses.
Reducing Manual Data Entry
Incorporating optical character recognition technology into your document management system enables automated data capture from invoices. This extracted data goes directly into your accounting or document management system, eliminating the need for manual information entry, which can be time-consuming and error-prone. Minimizing manual tasks allows employees to focus on more valuable and strategic responsibilities.
Simplifying the Three-Way Match Process
By streamlining the three-way match process, an electronic document management system can provide greater visibility for your accounting and finance departments. This oversight helps identify bottlenecks and ensures timely payments while reducing the complexity of traditional processes.
Enhancing Electronic Forms Processes
Customizable electronic forms tailored to your organization's unique needs allow you to enter data once, and then the system pushes it throughout your organization. With this approach, you streamline processes across various departments, including human resources, accounting, and legal document management.
Improving Document Storage Security
A typical document storage requirement is seven years, after which businesses must decide whether to remove files from their system. Electronic document management systems can notify you when the file exceeds its storage timeline reducing liability risks during audits. Moreover, digital storage safeguards against file loss due to fires, floods, or other disasters, with many organizations relying on document management software for disaster recovery. User authorization requirements further enhance security by controlling access to sensitive documents.
Reclaiming Space
Digitizing paper documents eliminates the necessity for physical storage, freeing up space previously occupied by file cabinets and warehouses. You can repurpose this reclaimed space for more productive uses or even reduce overall office space requirements.
Overall, transitioning to a paperless office and adopting an electronic document management system can offer numerous benefits to your business. The advantages of going paperless are evident, from streamlining processes and reducing costs to improving security and promoting environmental sustainability. By implementing these systems, your organization can unlock new possibilities and set the stage for a more efficient, productive, and sustainable future.
Challenges and Solutions in Implementing a Paperless Office
While transitioning to a paperless office offers numerous benefits, it also presents some challenges. But you can overcome these challenges with the right strategy and tools:
Employee Resistance
Employees may resist changes, particularly when adopting new technologies and abandoning familiar paper-based processes. You should provide adequate training and support to help employees understand the benefits of going paperless and how to use the new tools effectively, to overcome this resistance.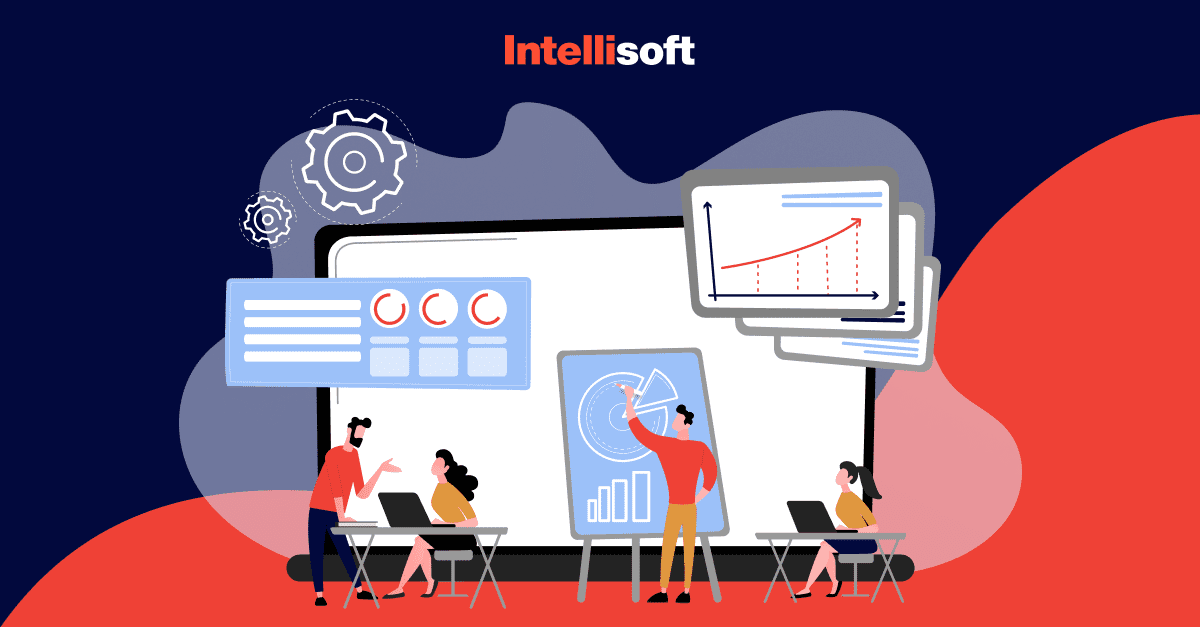 Legal and Regulatory Compliance
Ensuring compliance with laws and regulations governing electronic document management can be complex. You should carefully research the requirements applicable to your industry and consult with legal experts to ensure you meet all obligations.
Data Migration
Migrating existing paper documents to a digital format can be time-consuming and labor-intensive. You should develop a clear plan for scanning, indexing, and organizing digital records to ensure a smooth transition.
Choosing the Right Paperless Office Applications
With numerous paperless office applications, selecting the right solution can be overwhelming. Consider factors such as usability, scalability, security, and integration capabilities when evaluating different options.
Adopting a paperless office concept can significantly benefit your business regarding cost savings, increased efficiency, and environmental sustainability. With suitable paperless office applications and a well-planned implementation strategy, you can successfully overcome the challenges of transitioning to a paperless work environment and reap the rewards of a modern, digital workplace.
Save Time with Paperless Document Management Software
The advent of paperless document management software has revolutionized the way businesses handle their documentation, streamlining processes and saving time on a multitude of tasks. By embracing a paperless office, you can dramatically enhance your company's efficiency and decision-making capabilities and improve overall business performance.
Streamlining Document Storage, Retrieval, and Collaboration Using Paperless Office Software
One of the most significant time-saving benefits of paperless softwares for document management is the ability to streamline document storage, retrieval, and collaboration. In a traditional paper-based system, employees often spend countless hours searching for documents, organizing files, and maintaining physical storage spaces. With a digital document management solution, you can significantly simplify these tasks, allowing your employees to focus on more value-added activities.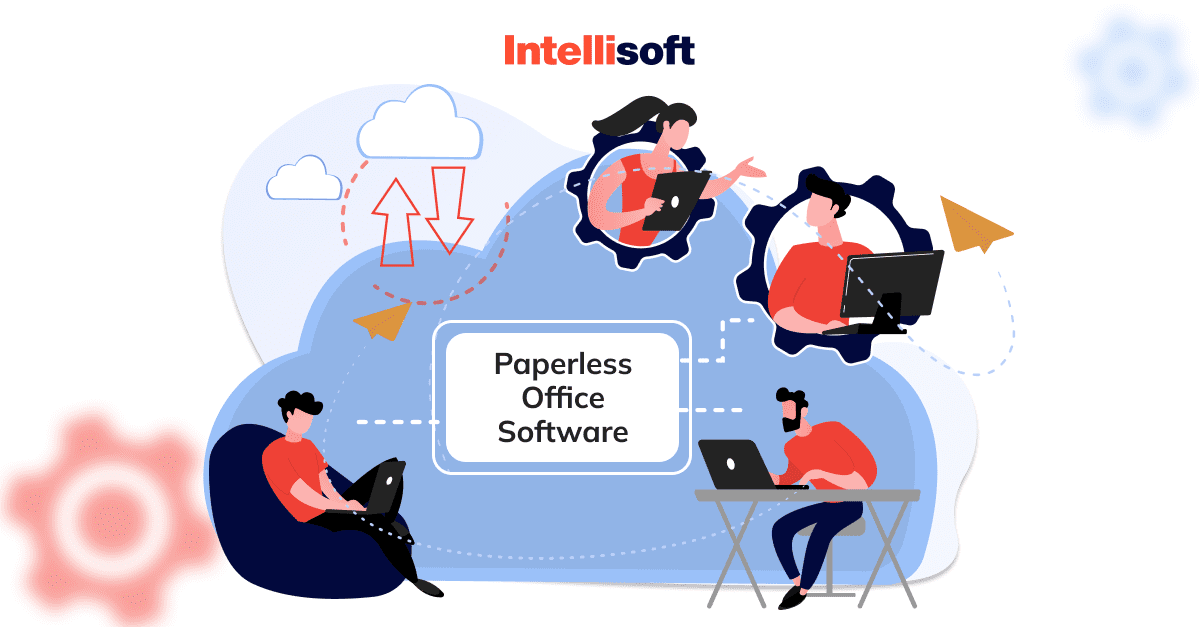 A robust paperless office software system enables users to easily store and organize digital documents in a centralized location, making it simple for employees to locate and retrieve the necessary information. Advanced search functionality allows users to find documents quickly and efficiently, reducing the time spent searching for information.
Additionally, paperless office software promotes seamless collaboration among team members. Digital documents can be accessed and edited simultaneously by multiple users, eliminating the need for duplicative work and reducing the likelihood of errors. This streamlined approach to document management fosters a more efficient, productive, and collaborative working environment.
Automating Processes and Eliminating Manual Tasks with Paperless Pipeline
Another significant advantage of paperless document management software is automating various processes and eliminating time-consuming manual tasks. Many organizations still rely on paper-based workflows requiring employees to route documents for review, approval, and signature manually. It can lead to bottlenecks, delays, and errors, impacting overall efficiency and productivity.
With a paperless pipeline, you can automate these processes, ensuring that the appropriate parties receive documents for review and approval without manual intervention. This automation saves time and reduces the likelihood of errors and delays, enabling your organization to operate more effectively.
Furthermore, paperless document management software often includes features like optical character recognition (OCR) and automated data capture, which can reduce the time spent on manual data entry. By automatically extracting relevant information from digital documents and populating corresponding fields in an organization's database or software applications, employees can spend less time on repetitive tasks and focus on higher-value activities.
Enhancing Decision-Making and Overall Business Performance
The time savings offered by paperless document management software can also lead to improved decision-making and overall business performance. With instant access to accurate, up-to-date information, managers and executives can make more informed decisions, driving strategic initiatives and supporting long-term growth.
Employees can devote more attention to tasks that contribute directly to the organization's success by reducing the time spent on document storage, retrieval, and management. Such increased focus on high-value activities can lead to more significant innovation, improved customer service, and a competitive edge in the marketplace.
Moreover, the data and analytics capabilities provided by paperless document management systems can help organizations identify trends, patterns, and potential areas for improvement. With real-time insights into business operations, decision-makers can quickly adapt to changing market conditions, capitalize on new opportunities, and address emerging challenges.
As you can see, implementing a paperless document management software solution can profoundly impact your organization's efficiency, productivity, and overall success. You can save valuable time and resources by streamlining document storage, retrieval, and collaboration, automating processes, and eliminating manual tasks.
Related readings:
Now, let's review some of the best paperless office applications that help businesses overcome the challenges of growing operations and processes.
Top 5 Paperless Office Software Tools to Explore
Numerous paperless apps have emerged to support this digital transformation as businesses transition toward paperless environments. Let's highlight five essential apps to help you go paperless and delve into leading paperless office software tools available today.
5 Types of Apps You Need to Go Paperless
To-Do List App
Digital to-do lists apps, such as Todoist, Trello, or Asana, are designed to help you keep track of tasks and deadlines without relying on paper-based lists or sticky notes. These apps offer many useful features, including task assignment, progress tracking, and calendar integration, making it easy to stay organized and prioritize tasks.
Scanning App
A scanning app, like Adobe Scan or CamScanner, allows you to digitize paper documents using your smartphone or tablet. It enables you to save, store, and share documents digitally, reducing the need for physical storage. Take a picture of the paper, and the app will convert it into a high-quality PDF or image file.
Online Storage Service
Storing your digital documents in a secure, cloud-based storage service like Google Drive, Dropbox, or Microsoft OneDrive ensures easy access, retrieval, and collaboration. With your files stored in the cloud, you can access them from any device with an internet connection and share them with team members or clients without the need for physical copies.
E-Signature Tools
E-signature tools, such as DocuSign or Adobe Sign, make it possible to sign documents electronically, eliminating the need to print, sign, and scan paper copies. These tools offer a secure, legally-binding way to obtain signatures, streamlining contract management and approval processes.
Document Delivery or Sharing Service
Tools like WeTransfer, ShareFile, or Google Workspace facilitate the secure transfer and sharing of digital files. With these services, you can easily send large documents or collaborate on projects without needing physical copies or courier services.
Leading Paperless Office Software Tools on the Market
Now let's explore some of the top paperless office software solutions you can integrate into your business ecosystem, focusing on their key features and pricing.
Jotform
Jotform is an online form builder platform designed to allow you to create custom forms, collect data, and automate workflows.
Key features
Drag-and-drop form creation
Integration with various storage services
Customizable templates
Costs
Pricing starts at free for basic features, with paid plans starting at $34 per month for additional functionality.
DocuSign
DocuSign is a popular e-signature platform enabling users to sign, send, and manage documents digitally.
Key features
Secure, legally-binding signatures
Mobile app support
Integration with various business applications
Costs
Pricing starts at $10 per user per month for basic features, with more advanced plans available.
FileCenter
FileCenter is a document management software that combines scanning, organizing, and searching functionalities.
Key features
OCR
File conversion
Integration with popular cloud storage services
Costs
Pricing starts at $50 for a one-time purchase of the standard version, with more advanced editions available at higher prices.
DocuWare
DocuWare is an enterprise-level document management system offering many document storage, retrieval, and automation functions.
Key features
Workflow automation
Secure cloud storage
Integration with popular business applications
Costs
Pricing is available upon request because you can tailor the service to your organization's needs.
Neat
Neat is a document management software designed to help small businesses go paperless.
Key features
Scanning and OCR capabilities with human verification
Expense tracking
Unlimited file storage
Easily filter and search for documents
File sharing and collaboration
Integration with accounting software
Costs
Neat offers a range of pricing plans, starting at $200 per year for the primary platform, with more advanced tiers available for businesses with additional needs.
By exploring and implementing these paperless office software tools, you can successfully transition to a digital environment, streamline your operations, and reap the numerous benefits of going paperless. Adopting paperless office software tools is crucial to stay competitive in the modern digital landscape.
How to Become a Paperless Office: Step-by-Step Guide
Transitioning to a paperless office can be daunting, but businesses must remain competitive in today's digital landscape. Going paperless is a process that requires time, effort, a well-structured plan, and a solid tech partner. To help you make the switch, follow these steps to create an efficient and paperless work environment.
Step 1: Take the Initiative
One of the main reasons companies hesitate to go paperless is the lack of management initiatives. To facilitate this transition, you must set clear goals for each department and company as a whole, encouraging everyone to adopt a paperless mindset. Leading by example and taking responsibility for digitizing your documents will motivate your employees to follow suit.
Step 2: Secure Employee Commitment
It's crucial to have your employees on board with the paperless transition. Educate them about the benefits of going paperless, such as time, energy, and cost savings. Address any compliance concerns and show how going paperless can improve customer service. You'll gain their support and commitment by demonstrating the advantages of a paperless office.
Step 3: Sort and Organize Paper Documents
Before scanning documents and transferring them to a digital system, properly organizing your paper documents is essential. Divide the workload among teams and create a systematic approach for organizing and preparing documents for digitization.
Choose the Right Software and Train Your Team
Select the right document management system for your business by researching and comparing various options. Consider the tools your business needs, such as data backup, storage, user accounts, and automation. Once you've chosen the software, train selected employees to effectively use it.
Begin Scanning and Filing
Invest in a reliable scanner and begin scanning documents and filing them electronically. Start with current records, and ensure all incoming paperwork is filed electronically from this point forward. Maintain consistency in naming and filing documents, and set clear goals for when all papers should be in the digital system.
Inform Clients of Your Paperless Transition
Inform your clients about the transition to a paperless office and address any security concerns they might have. Introduce them to electronic sharing and e-signature services, making the transition easier for them as well. It will help maintain consistency and efficiency in your paperless processes.
Embrace the Advantages of a Paperless Office
Once the transition to a paperless office is complete, you'll start reaping the benefits, such as time and cost savings, increased document security, and better data backup. Your employees, customers, and overall business will benefit from the switch to a paperless office. Share your success and tips with others to help them transition to a more efficient, paperless work environment.
By following these steps, your business can effectively transition to a paperless office, become more efficient and organized, and stay competitive in the modern digital environment.
Best Practices to Go Paperless: IntelliSoft's Advice
Making a successful transition to a paperless office can be challenging, but focusing on the right strategies can minimize disruptions and maximize the benefits. The following tips will help you create a seamless paperless transition for your business:
Prioritize Your Most Wasteful Processes
Start by identifying the processes in your organization that generate the most paper waste. Concentrate on digitizing these areas first to significantly impact your overall paper usage. Analyzing one operation at a time will prevent your team from feeling overwhelmed and lead to better results.
Implement a Gradual Transition
Transitioning to a digitized office takes time and should be approached as a gradual process. It allows you to properly implement new procedures and gives your employees the necessary time to adjust. Maintaining a balance between paper-based and digital systems is essential during the transition phase. Aim for a substantial reduction in paper usage, such as 80% or 90%, rather than trying to eliminate it completely.
Involve Your Employees in the Paperless Transition
A successful paperless transition requires the cooperation and involvement of your entire team. Engage your employees in the decision-making process and encourage them to provide feedback on their use of digital platforms and the overall progress of the transition. To create a smooth and productive shift, consider the following strategies:
Foster a supportive office environment that embraces change.
Limit paper usage by encouraging double-sided printing or reusing non-confidential documents.
Implement recycling programs for any paper that your office is still using.
Utilize Cloud-based Document Storage and Backup
Adopting cloud-based applications can streamline the transition to a paperless office. Cloud storage allows for easy creation, saving, and access to documents while providing built-in security protocols and facilitating file sharing and collaboration. Research various cloud storage options, such as Google Drive, Microsoft OneDrive, or paid services like BigMIND by Zoolz, Carbonite, and IDrive, to find the best fit for your organization.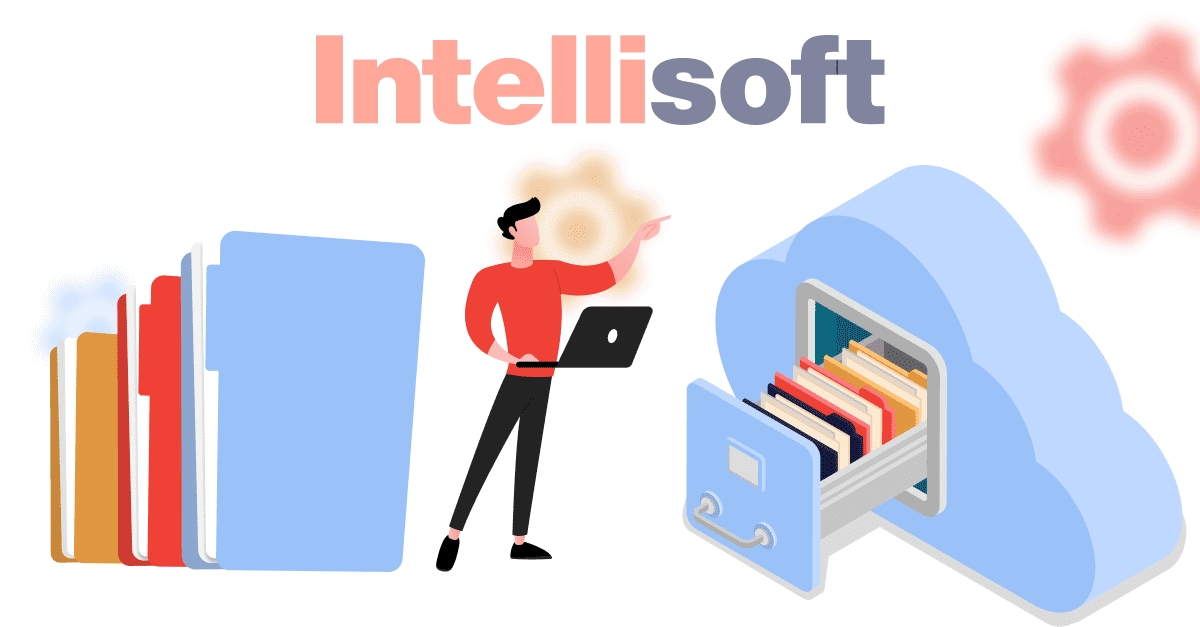 Switch to Paperless Billing and Payroll
Transitioning to paperless billing and payroll can significantly reduce paper usage. To minimize paper usage, consider adopting paperless payroll solutions such as employee self-service portals or direct deposits. Request electronic bank statements, communicate with vendors about digital invoicing, and inform customers about email purchase orders.
Transitioning to a paperless office can significantly improve your organization's efficiency, reduce waste, and contribute to a more sustainable business model. Even though you may instinctively reach for a pen and paper, adopting paperless alternatives can gradually become a norm within your organization.
As your company shifts towards a paperless office, monitor your progress and observe which departments are effectively adapting to the paperless culture. Recognize and reward positive behavior as new habits emerge. Adapt your objectives to suit the needs of your team. Setting realistic goals will ensure that your office remains on the right path.
Educate yourself to opt for digital solutions whenever possible without being too rigid about it. It may require some time, but eventually, it will become second nature to you. Your company will experience the numerous advantages of a paperless office in due time.
How We Can Help
If you have decided to switch to digital document management, you can always count on our services aimed to support your journey towards a more efficient and environmentally friendly workplace.
At IntelliSoft, we understand businesses' challenges when embracing the paperless office model. From document scanning and management solutions to choosing the best paperless filing system, cloud-based storage, and collaboration platforms, IntelliSoft can help you digitize your business operations and unlock the full potential of a paperless office.
Contact IntelliSoft to learn how we can help you streamline your processes, enhance collaboration, and, ultimately, save your time and money.

About

Kosta Mitrofanskiy

I have 25 years of hands-on experience in the IT and software development industry. During this period, I helped 50+ companies to gain a technological edge across different industries. I can help you with dedicated teams, hiring stand-alone developers, developing a product design and MVP for your healthcare, logistics, or IoT projects. If you have questions concerning our cooperation or need an NDA to sign, contact info@intellisoftware.net.